---
Content:
1.Maintenance and Care Just Bought
How to keep the glossy feeling?
How to clean bronze without removing patina?
4.Cleaning and Maintenance Precautions
5.How to Properly Store Bronze Statues
---
The cleaning of bronze sculptures is generally divided into various situations. Everyone has different requirements and performances for bronze sculptures, so the directions that need to be paid attention to in the cleaning process are also different. Some people want to keep the sculpture as it was just bought for a long time, so it needs to be maintained from the beginning. There are also some people's need daily cleaning and maintenance after the sculpture is dirty, so as to prevent the sculpture from being damaged. This category of people is divided into three situations, one is to maintain the luster, the second is to keep it from being corroded during natural aging and stale, and to maintain proper patina.
The following are some specific cleaning steps for bronze sculptures:
1.Maintenance and Care Just Bought:
If you want to protect the bronze while it is still new and shiny, remove any oil or other contamination from the metal. This can be done by simply wiping the metal with a solvent cleaner, such as xylene or denatured alcohol, available at most hardware or paint stores.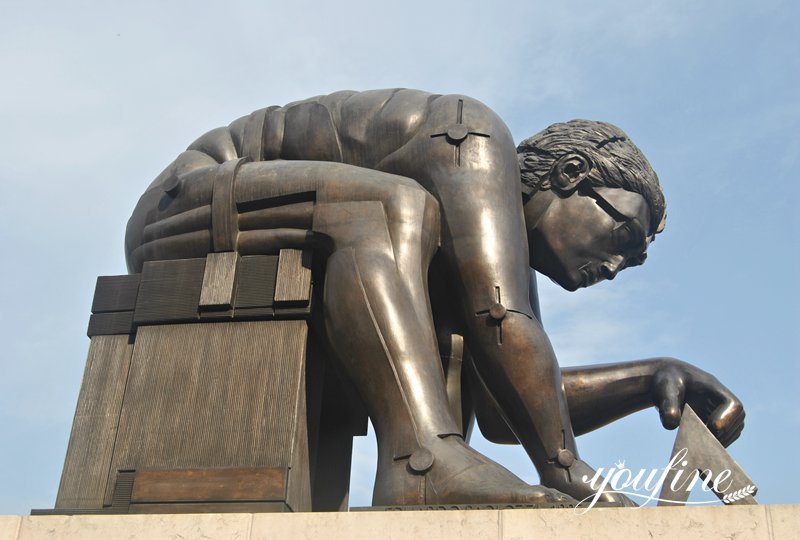 ---
2.Daily Cleaning:
Bronze sculptures should be dusted with a soft, clean cloth or a soft brush such as a shoe brush or paintbrush. Dust the statue regularly, at least once a week. Too much dust can damage the surface. Dust the statue thoroughly with a soft, clean, dry cloth. For hard-to-reach areas, like guns on military statues, use a soft-bristle brush. Never use a commercial product, as chemicals and even water can react with the bronze and damage the patina. The only polish that should be used is a premium beeswax-based polish with no added chemicals. It can be used very occasionally if desired but is not necessary for bronzes located inside. Bronze exposed to the elements does benefit from an annual wax and polish that will help preserve the patina. Without this basic maintenance, moisture and sunlight will eventually cause the patina to change. I'd be happy to advise on this.
However, care should be taken not to rub the protruding parts of the sculpture, such as the nose and ears, during the cleaning process, as polishing these areas in time can cause the patina to wear away, revealing very shiny areas. (On many older sculptures, shiny noses are a common but unattractive sight!) Also watch out for any seat belts or tacks, which can be the most vulnerable part of the sculpture. This tends to be made of thin bronze or silver flakes, so it is very soft.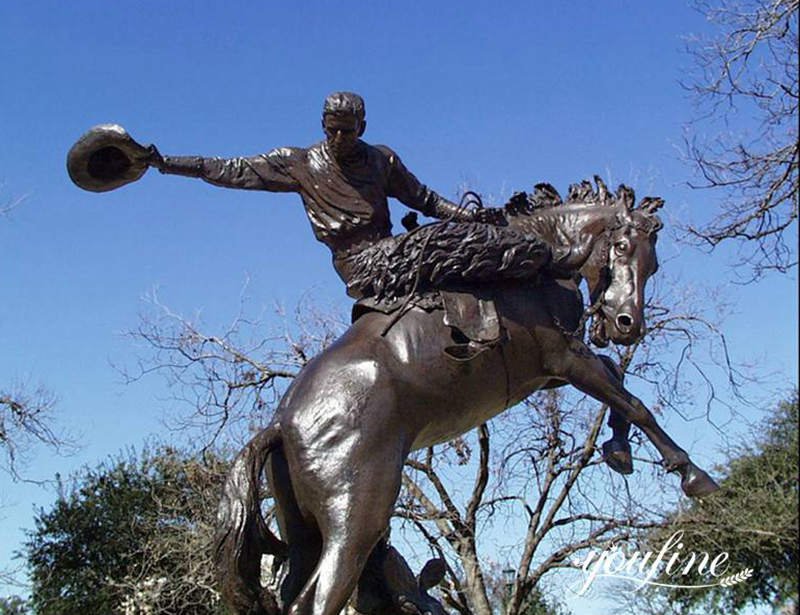 ---
3.Daily Maintenance:
Outdoor statues tend to lose their shiny appearance due to precipitation, sun rays, and dust buildup. So to keep your sculptures shiny, apply a clear wax to all bronzes at least once or twice a year. This type of product can be found at home improvement, hardware, or auto supply stores. Check the label to make sure there are no chemical solvents in the ingredients of the product, as this can change the finish of the bronze. Once applied, your statue will sparkle instead of looking bland. Application of this oil-rubbed bronze finish will also keep the bronze sheet protected from the elements until another application is made.
Coconut oil is a natural food that works great for removing rust and patina from bronze sculptures or statues. It does not discolor bronze and is not toxic to those who handle it. Use a small amount of coconut oil on a microfiber cloth for best results. Pour a small amount of coconut oil onto a clean, soft cloth and use it to wipe the entire bronze statue. This helps the statue recover or maintain its most natural state. Coconut oil will not discolor the statue. After using this primer, there are several ways to continue cleaning your bronze sculpture.
1). Mix two cups of distilled water with one tablespoon of dish soap. Dip a clean cloth into the solution and use it to clean any caked-on dirt from the bronze sheet.
2).Use dish soap. Dip a clean, soft cloth in a solution of 2 cups of distilled water and one tablespoon of mild dish soap to remove surface grime.
3).Vinegar. Mix 1 tablespoon of the paste. salt, 1 tbsp. flour and 1 tbsp. vinegar until you have a thick paste. Mix the ingredients well until they form a paste. Place this paste where you notice discoloration, let it sit for at least five minutes, then remove it with a clean damp cloth. Afterward, wipe the statue with a dry, clean cloth.
How to keep the glossy feeling?
There are also many people who like bronze sculptures with a sense of luster. So how do you keep the shine? This is easily done by using chopped lemons and some salt. Cut a lemon in half and dip in salt. Then rub it on any tarnished bronze sculpture or statue. Dry with a clean cloth. Use a circular motion to polish the bronze as it dries. After that, a clear coat of wax will help protect the finish from further tarnishing.
How to clean bronze without removing patina?
Some bronze owners prefer to let the wax coat thin and enjoy the patina's natural reaction and the aging process. They liked that the bronze sculpture's appearance wasn't so shiny, but instead had a stale historical feel. Especially the patina color, which builds upon bronze over time. This color is a shade of green which is caused by oxidation and looks very mysterious and fascinating.
So what is patina? This is the color that results from the chemical interaction between the elements in the bronze and the chemicals applied to the bronze called patina. The patina does not paint but has a very thin conversion coating on the bronze surface.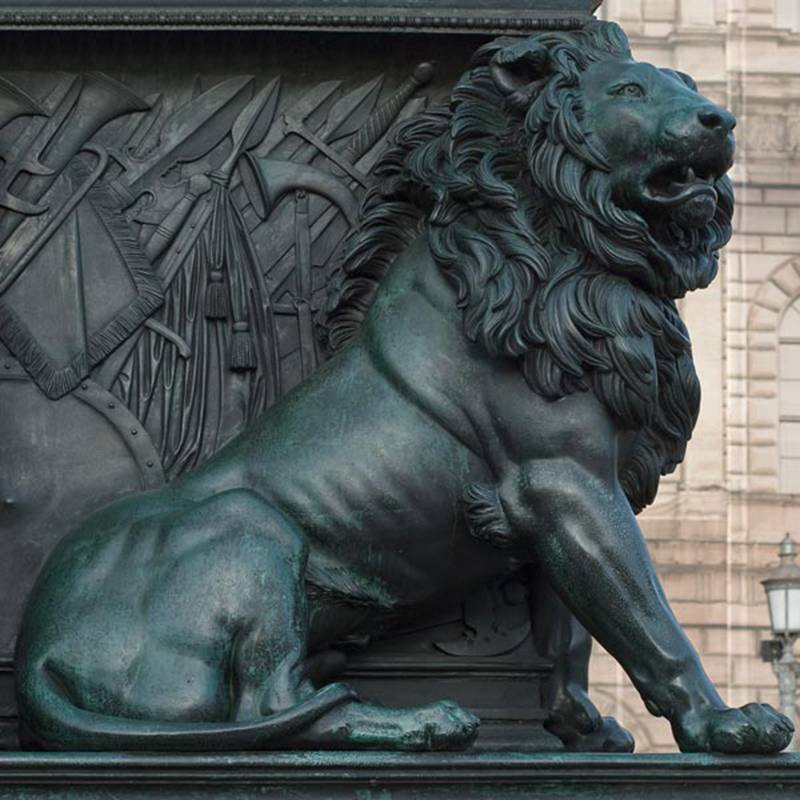 How is this bronze sculpture maintained? If you want your work to have a bronzed finish, limit the amount of cleaning you perform. Continued dusting and polishing are necessary, however, keeping the bronze sheet in an oxygen-limited area is not necessary.
Known for its yellowish-brown color, bronze is a mixture of copper and tin, and sometimes other elements. Household appliances, jewelry, statues and medals are often made of bronze. Because bronze objects contain large amounts of copper, their surfaces naturally change color from exposure to oxygen. Many bronze collectors like to preserve the luster of bronze because it reflects the age and history of an item. Fortunately, you can clean bronze without removing its natural patina.
Step 1 Gently wipe the entire bronze object with a dry cotton cloth to remove dust. Always apply light pressure to the bronze.
Step 2 Gently scrub the entire bronze object with a soft brush to remove dirt. Focus on the bronze cracks that collect dirt.
Step 3 Wax the bronze. Start by dipping a new 1-inch wide paintbrush into clear paste wax. Apply only a small amount of wax to the brush.
Step 4 Use a paintbrush to lightly brush over the bronze surface. Lightly coat the entire bronze surface, including the cracks, with a thin layer of paste wax. Allow wax to dry according to product directions.
Step 5 Gently wipe the bronze with a dry cotton cloth to remove the wax residue.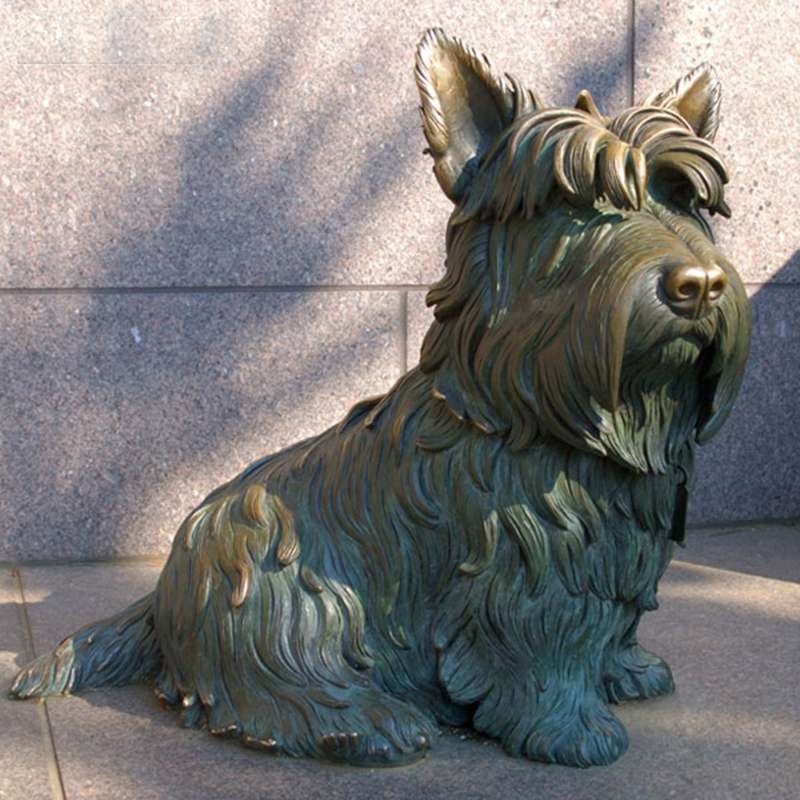 ---
4.Cleaning and Maintenance Precautions:
1) Never use chemicals, cleaners, rust removers, or any other unknown substances to clean the sculpture surface.
2) Avoid exposing the sculpture to chemicals such as fertilizer sprays, chlorine, pesticides, insecticides, window cleaning products, ammonia or other household products. Chemicals can adversely affect the patina.
3) Never use abrasive cleaning pads, steel wool, or sandpaper on the sculpture. Use these materials to mark the surface of the sculpture.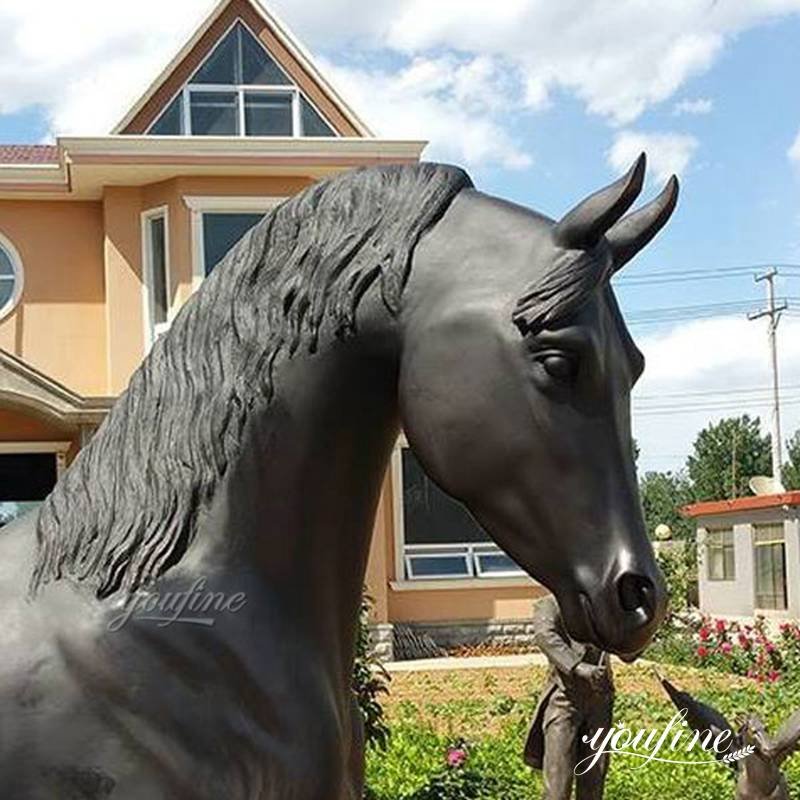 ---
5.How to Properly Store Bronze Statues:
The way bronzes are stored affects their overall appearance. If you have a piece outdoors, place it in an area that won't get a lot of precipitation. Keep your belongings in the shade or on the front porch to limit exposure to moisture. Bronze pieces are also best where they are not exposed to direct sunlight.
Inside, a bronze statue or sculpture will perform well in an enclosed space. Shelves enclosed in glass cabinets will limit the amount of dust that can accumulate on the workpiece. If you want to showcase your item, consider using a small spotlight to illuminate it effectively. However, limit the time the bronze sheet is illuminated. The enclosed bronze pieces also help prevent them from being accidentally dropped or dropped from the display area. They will also be protected from the possibility of scratches or scratches due to the day-to-day work at home or in the office. When cleaning bronze, make sure to only pay attention to one piece at a time.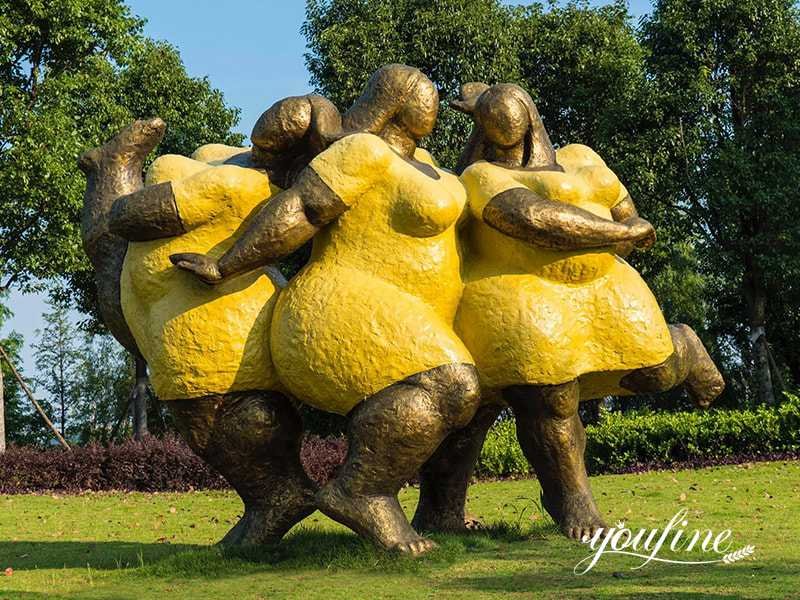 Bronze is an extremely hard, durable metal that will last for centuries! The patina is the most delicate part of bronze. Contact a reputable gallery, foundry, or professional conservator about major changes to your bronze shade. Meanwhile, enjoy your bronze as a beautiful piece of art.
Send your message to us:
---
Post time: 2022-04-12