» Chinese Marble Lion Statue for Front Porch for Sale MOKK-120
Product Detail
About You Fine
Product Tags
Sculpture Introduction:
This is a very classic Chinese marble lion statue. The sculpture is a male with a ball and a female with a cub. The concept of the Chinese lion, which originated and became popular in Chinese Buddhism, features a pair of highly stylized lions. They are believed to protect buildings from harmful mental influences and harmful people who may pose a threat. Lions used in Chinese imperial palaces and mausoleums subsequently spread to other parts of Asia, including Japan (see komainu), Korea, the Philippines, Tibet, Thailand, Myanmar, Vietnam, Sri Lanka, Nepal, Cambodia, Laos, and Malaysia.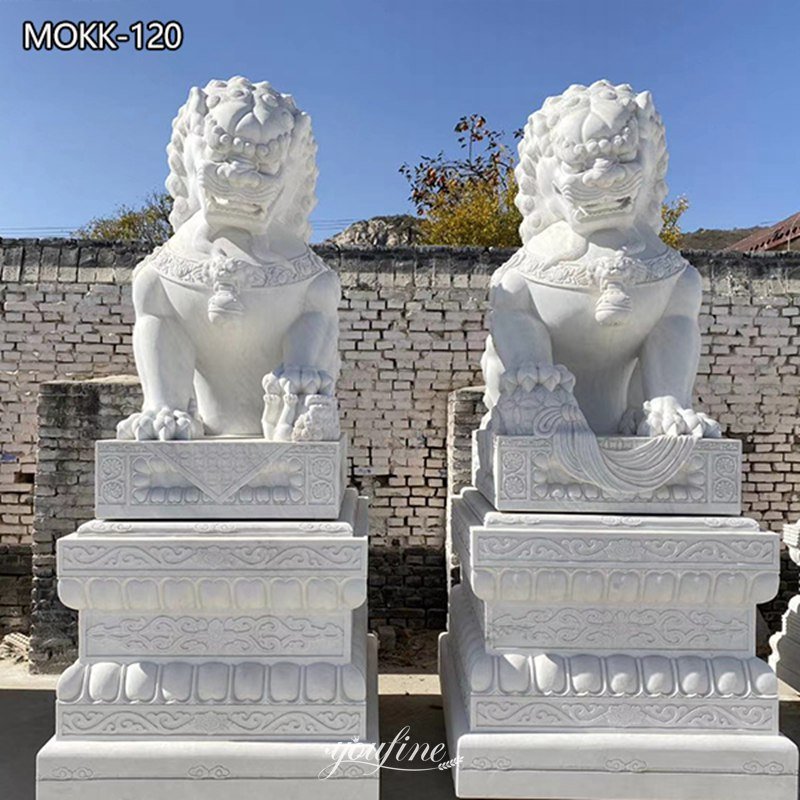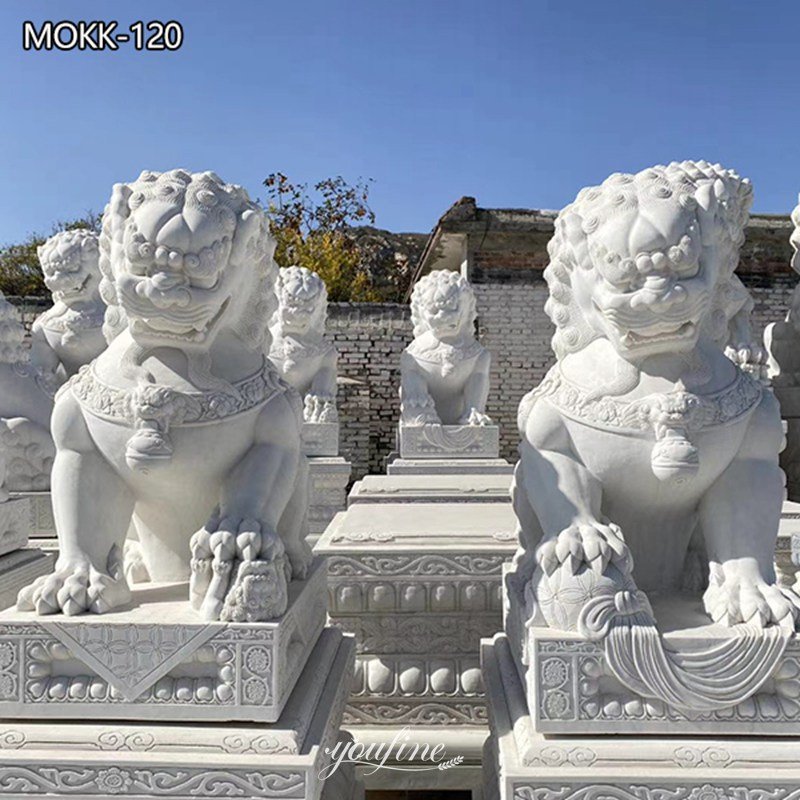 Common Places for Lion Statues:
Traditionally, Chinese imperial palaces, royal tombs, government offices, temples, and the homes of officials and the wealthy have statues of guardian lions in front of them, believed to have strong mythological protection. These marble lion statues are also used in other artistic settings, such as door knockers and pottery. A pair of guardian lion statues remain a common and symbolic element at the entrance of restaurants, hotels, supermarkets and other buildings, one on each side of the entrance, in China and other places around the world where Chinese immigrate and emigrate. Settle down, especially in your local Chinatown.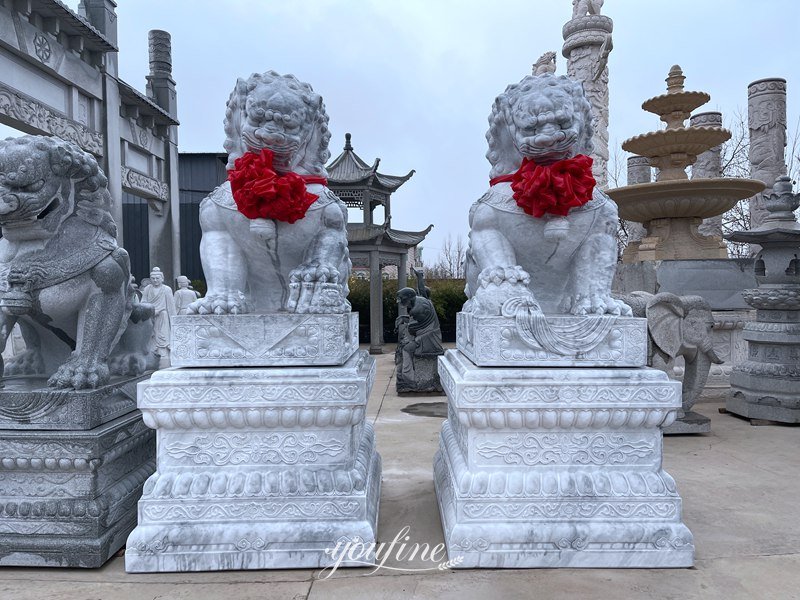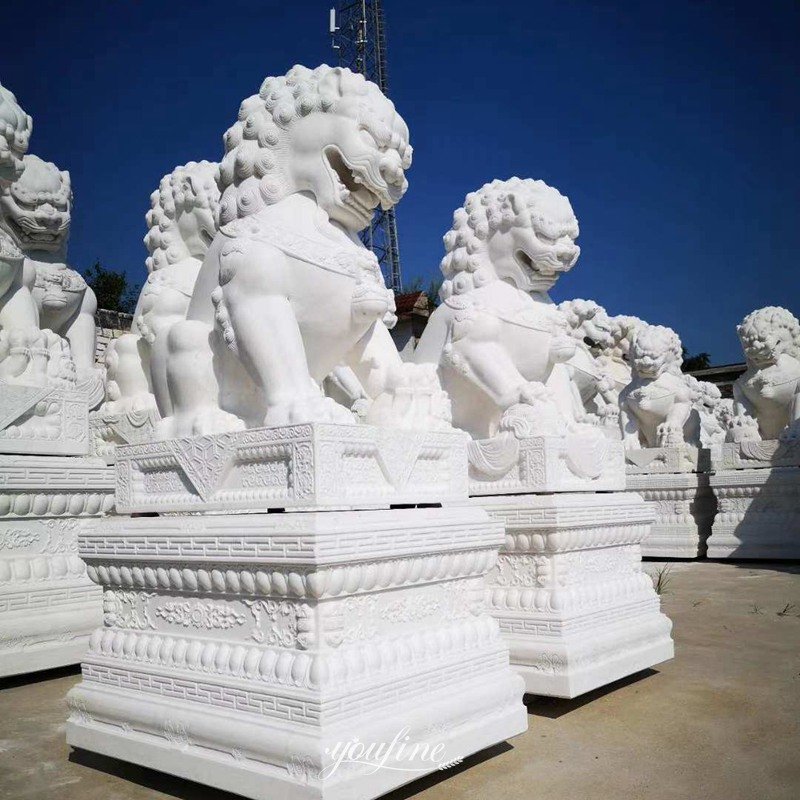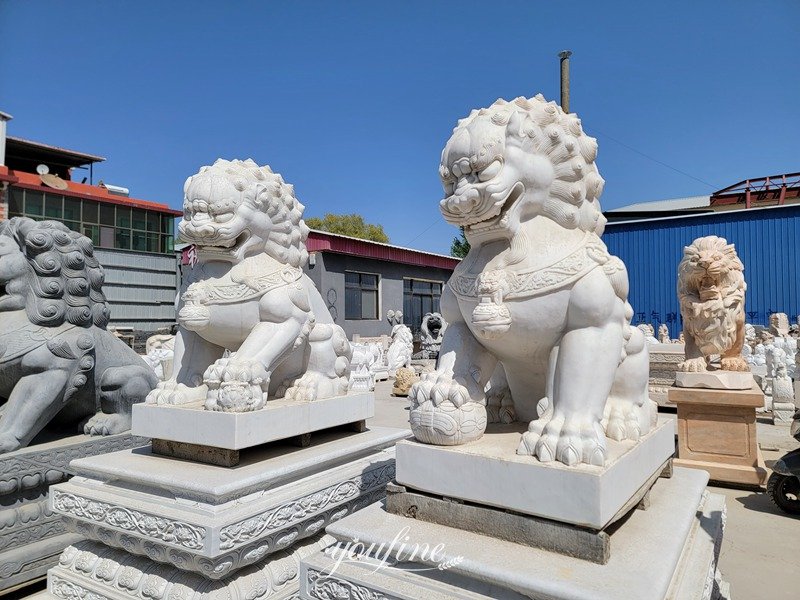 In our factory, we have a lot of Chinese lion statues, some of our customers choose to put these lion statues in front of house, and some customers just use them for decoration. Our extensive inventory of Marble Lion Statues is available for our clients to choose from. Each one is exquisitely beautiful and beloved.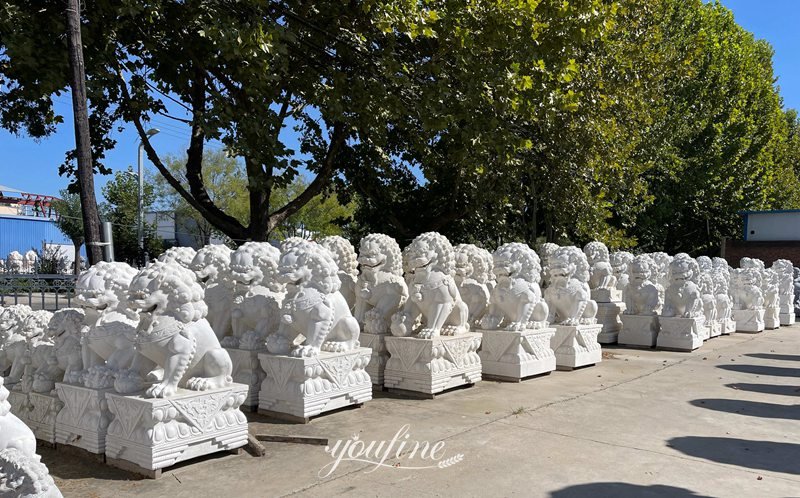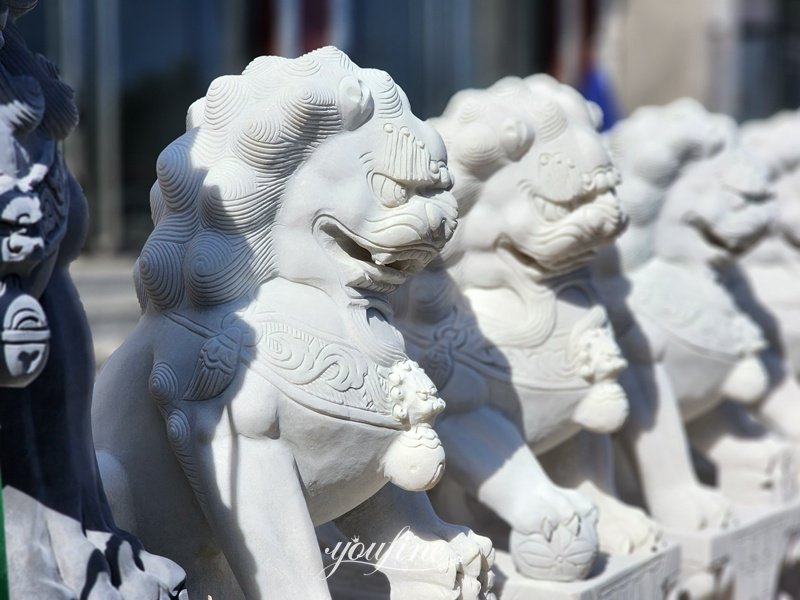 Installation Method:
Lions are usually depicted in pairs. When used as a statue, the pair will consist of a male resting his paw on a hydrangea (in the imperial context, representing supremacy over the world) and a female holding a playful cub (representing parenting). According to Feng Shui, proper placement of the lion is important to ensure its beneficial effects. Looking at the entrance from outside the building, facing the lion, the male lion with the ball is on the right and the lioness with the cub is on the left.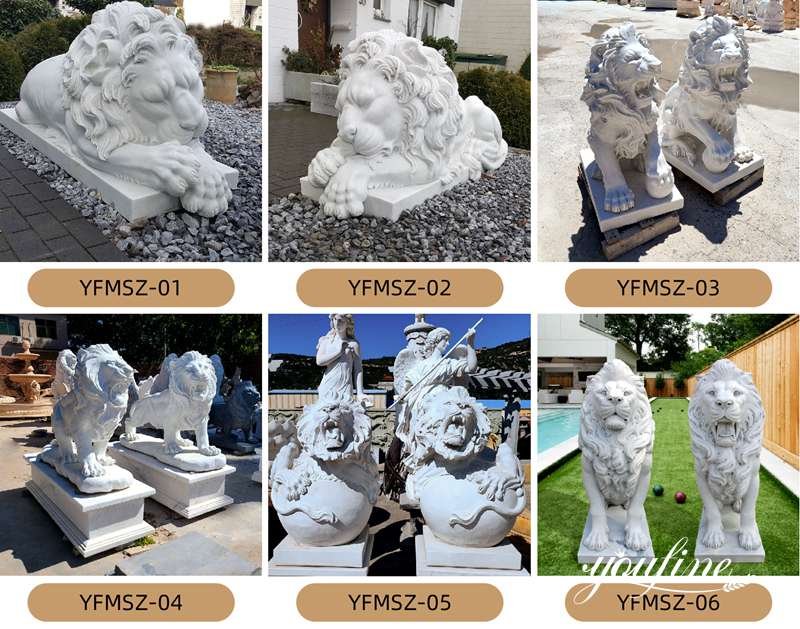 Common Materials:
Lions are traditionally carved from decorative stones such as marble and granite, or cast in bronze or iron. Due to the high cost of these materials and the labor required to produce them, guardian lions for private use have traditionally been reserved for wealthy or elite families. In fact, a traditional symbol of a family's wealth or social status is the placement of a guardian lion in front of the house. In modern times, however, cheap lions, mass-produced in concrete and resin, are already on the market, so their use is no longer limited to the elite.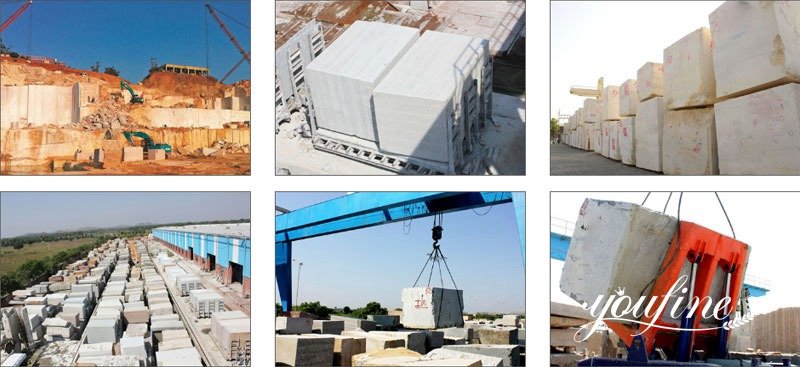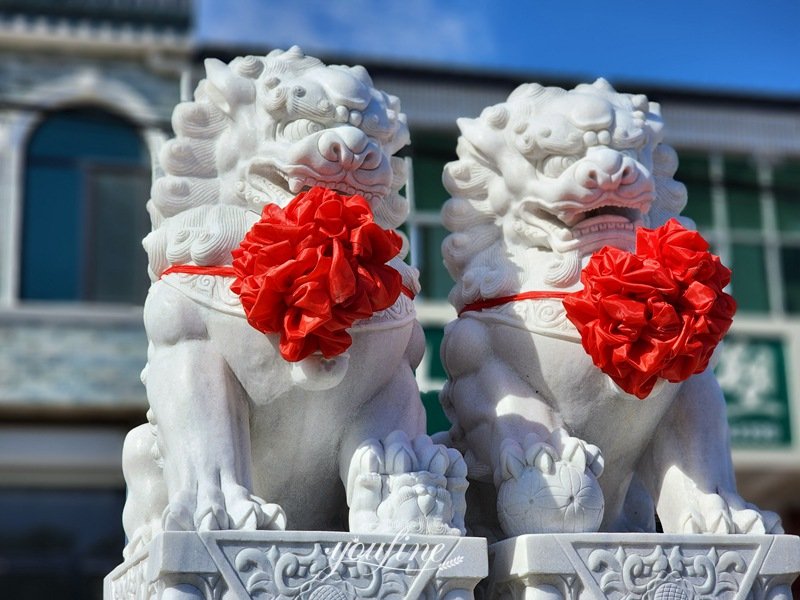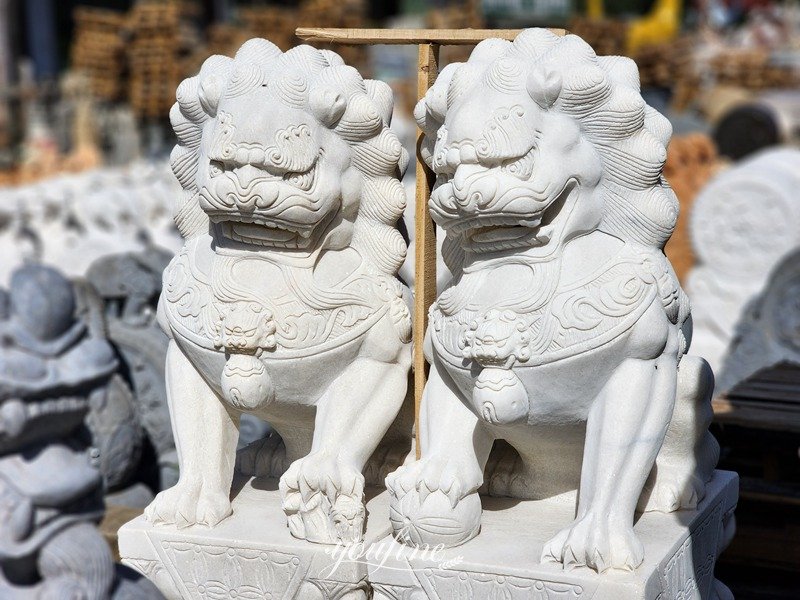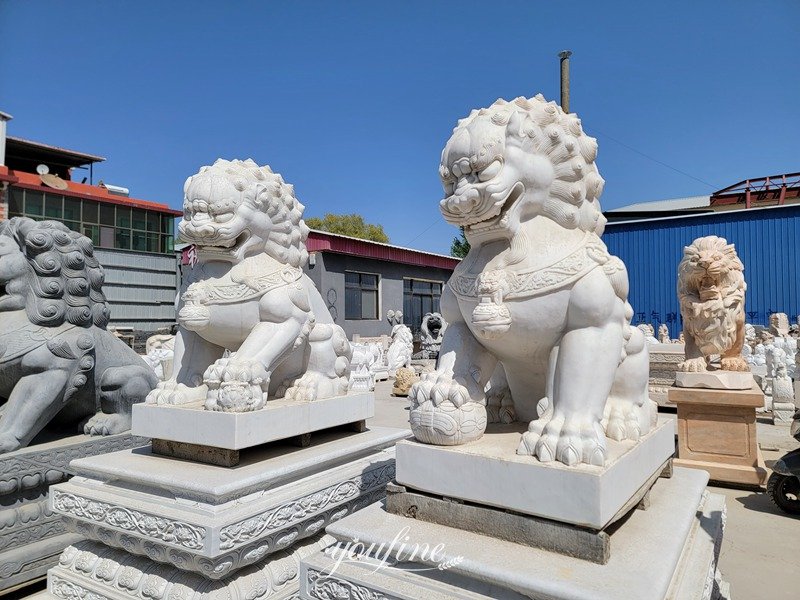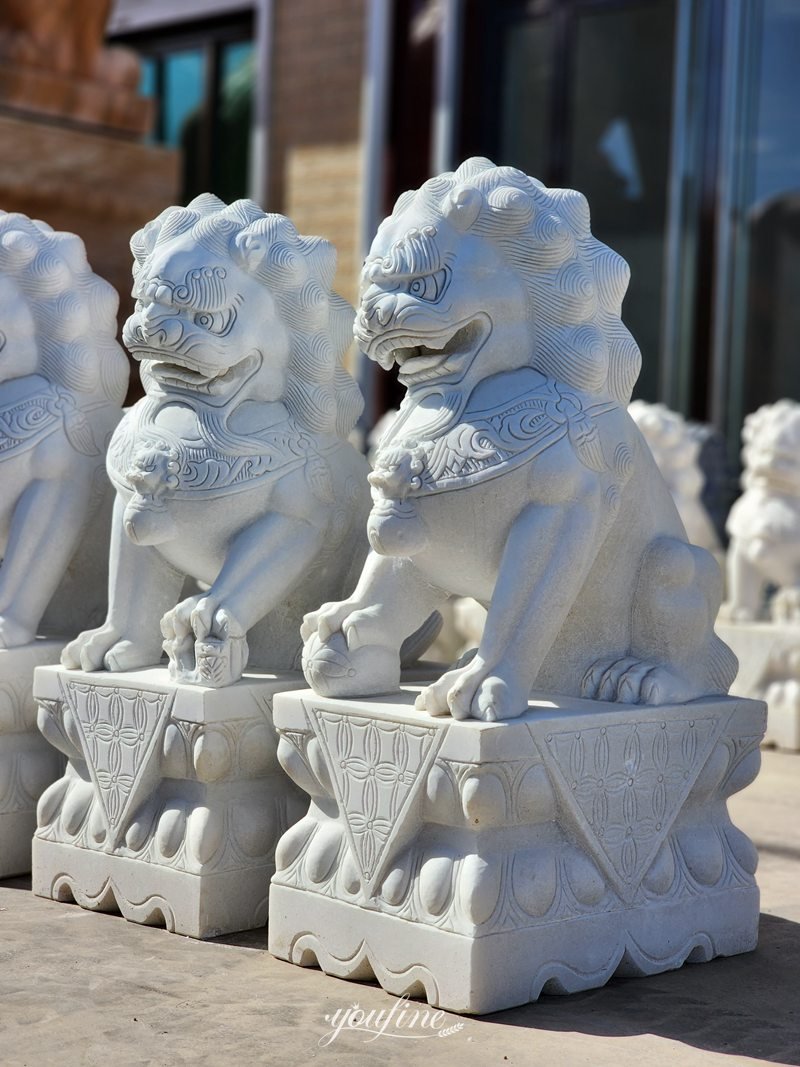 There are also many other colors of marble lion statues for customers to choose from.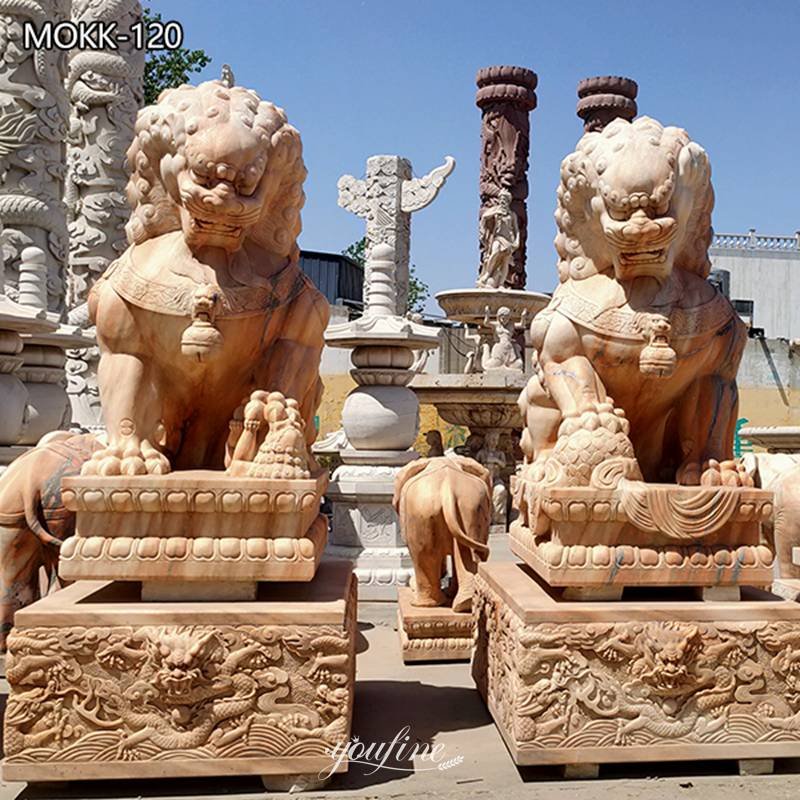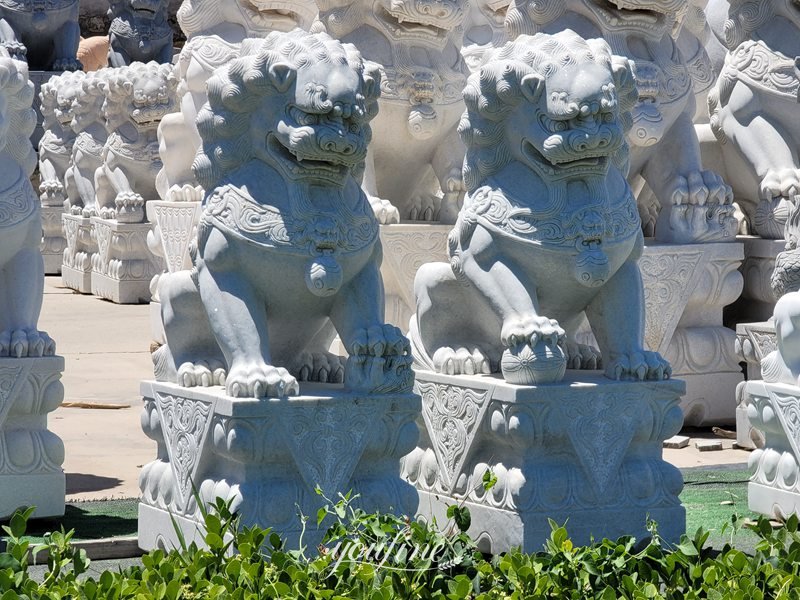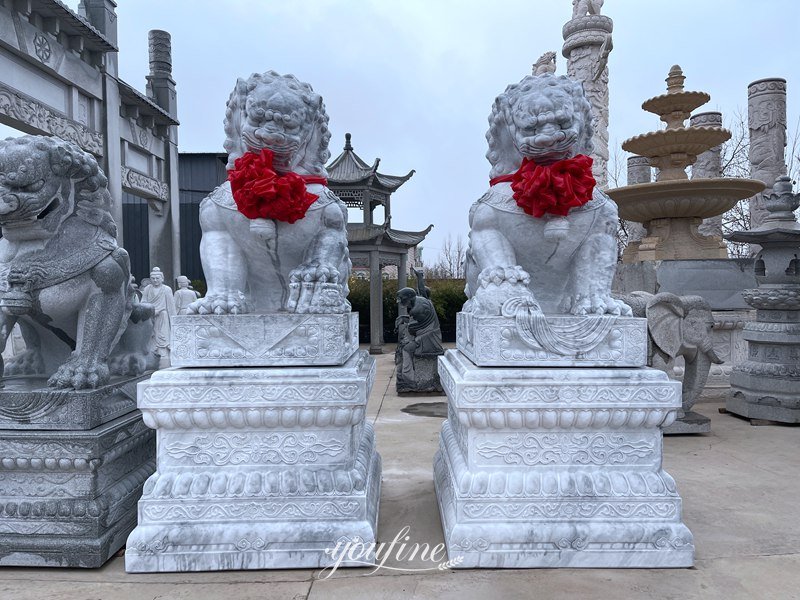 Guardian Meaning:
Marble lion statues always appear in pairs, representing yin and yang, with the female representing yin and the male representing yang. The male lion's right front paw rests on a cloth ball, referred to as "hydrangea" (hydrangea; xiù qiú), sometimes engraved with geometric patterns. The female is basically the same, but has a cub under the left paw, representing the cycle of life. Symbolically, the lioness guards the people who live inside (the living soul inside), while the male lion guards the structure (the material elements outside). Sometimes the females keep their mouths closed and the males open. This symbolizes the pronunciation of the sacred word "om". However, the Japanese adaptation shows that the male is breathing in, representing life, while the female is breathing out, representing death. Other styles of the two lions have a large pearl in each part of the open mouth. The pearls are carved to roll in a lion's mouth, but just large enough to never be removed.
The Chinese lion is designed to reflect the emotion of the animal, not the reality of the lion. This is very different from the traditional English lion, which is a lifelike depiction of the animal. The Chinese lion's claws, teeth, and eyes represent strength. Chinese lions have barely any muscles visible, while English lions display their strength through their lifelike features rather than through stylized performance.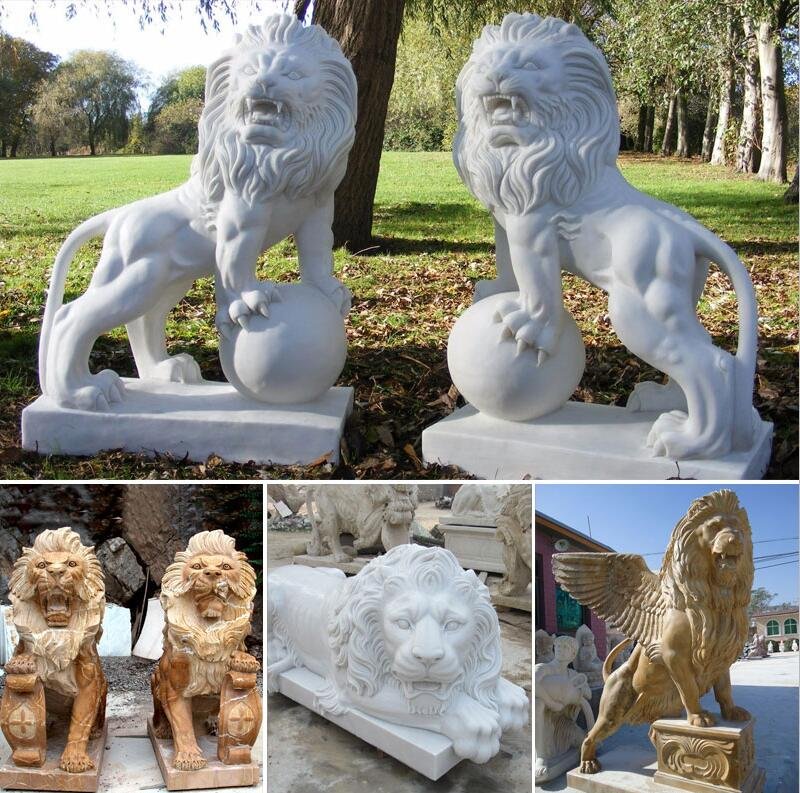 If you are interested in the marble lion statue, you can feel free to contact us for more information. Buy your sculptures from factory direct YouFine and you'll get the best value for money.
---
Previous: Exotic Bronze Relief Mask Fountain Supplier BOK1-339
Next: Outdoor Metal Pine Tree Sculpture for Sea Side CSS-941
---

YouFine art and sculpture is a leading sculpture factory and exporter in Quyang County, which is known as the land of sculpture. And we are specialized in making hand-carved marble sculpture, life-size bronze sculpture, stainless steel sculpture and cast iron products. We have professional work group and designers. Your final product will not be finished until you have approved it completely.
 1. We welcome customized designs and sizes. We have a professional design team who can accommodate any custom project need. Exclusive mold studio and free model for use. We will try our best to satisfy your unique project requirements. 
2. To track your product progress, we will provide you photos at each important step in the process. You will clearly know how your sculptures are made in each production process. 
3. Good package and full insurance to cover all the risks during shipping. If something is damaged during the shipping, we will do our best to quickly send you a replacement.
Door to door delivery is also available.
4. The biggest difference between us and others is our commitment to the top quality in every aspect. From our skilled masters with sculpting for decades, to our strict QC team, we don't make delivery until you are satisfied. Making sculptures with heart, and doing it well are our lifetime goal.
You are more than welcome to visit our factory!
Looking forward to receiving your feedback photos or videos on YouFine sculptures!
————————————————————————————————————————————————————————-
Visible Quality, Professional Service.
❤ E-mail: [email protected]
❤ Phone: 0086-18974762151 | 0086-18632295031

❤ Whatsapp: 0086-13938480725
❤Address: Quyang County,Hebei Province,China