Large Bronze  Project Description:
This is a 17ft large outdoor bronze doughboy military memorial statues for our American customers. For this large military project, YouFine perfectly completed this bronze military sculpture brilliantly. This 17ft soldier wears a military green uniform and a round hat. Holding a rifle in his right hand, he is also in an upright position with his left hand closely to his leg. These large doughboys are everywhere in American towns to commemorate those who sacrificed in the world war. YouFine's talented craftsmen perfectly capture the character of the tall and robust American soldiers.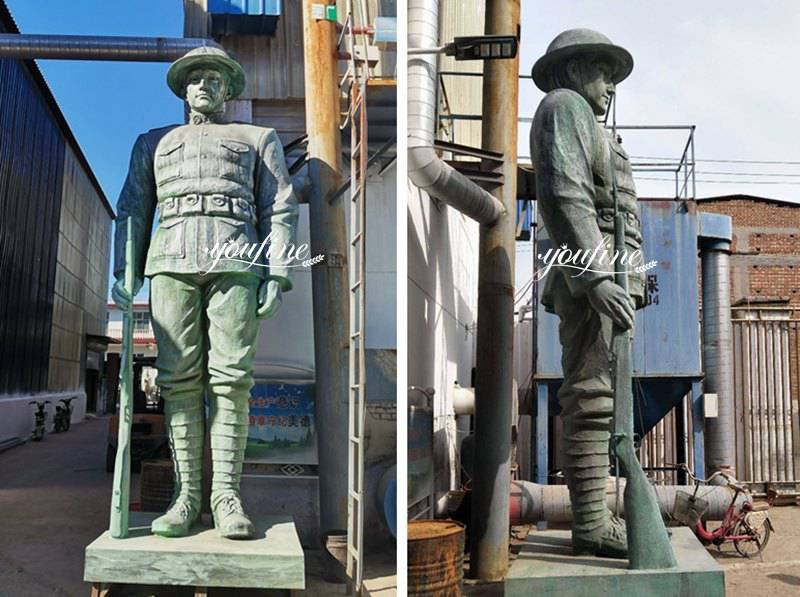 Ordering Guidance:
For this large bronze doughboy military memorial statue, YouFine has a strict series of ordering steps.
1. Our American customers send us the mufti-angle original photos for confirmation (the more, the better)
2. Make 1:1 clay mold. During the process, it will be modified several times according to the customer's suggestion.
3. Using the traditional lost wax method to make the bronze statues. A series of bronze casting process has at least 33 complicated procedures. Every step is crucial.
4. The customer confirms, and packing and deliver.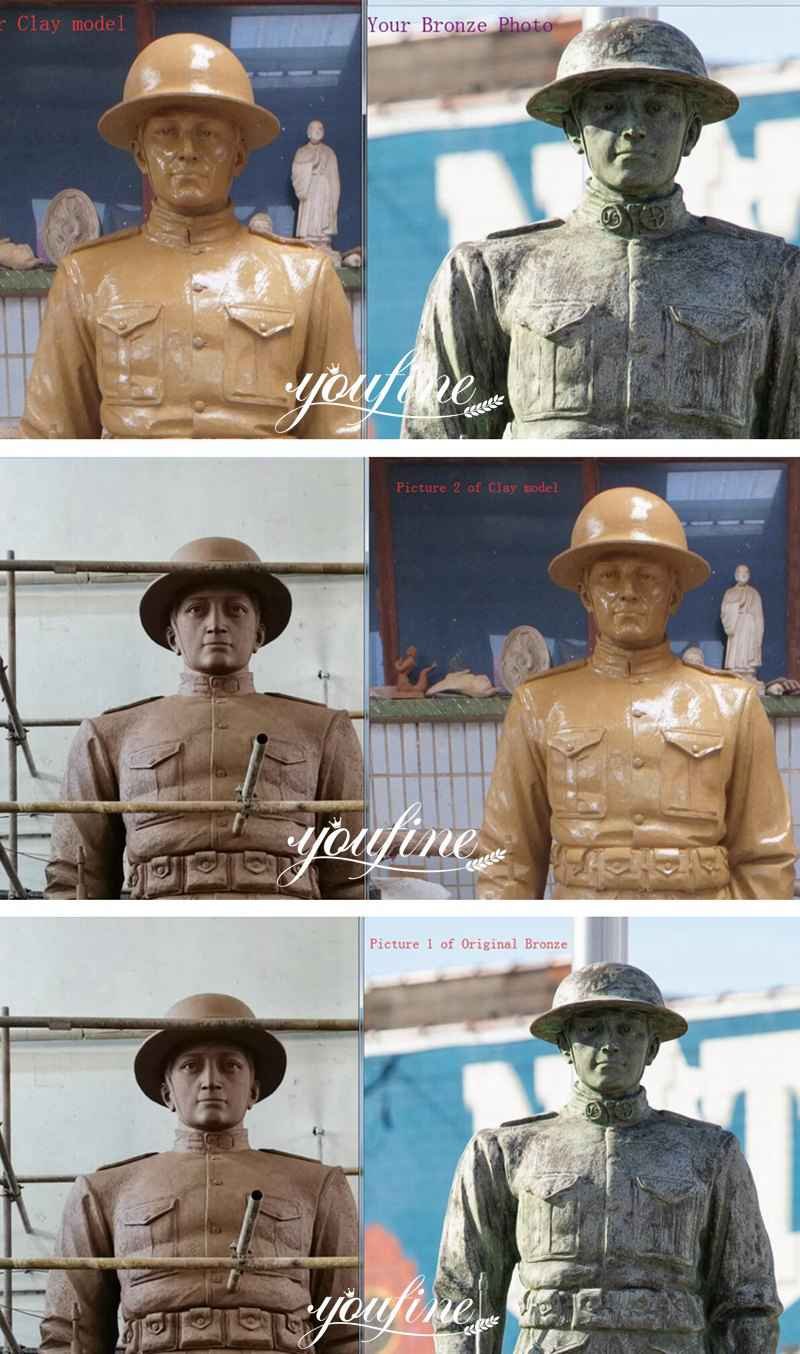 Clay Molds Display:
Like the final bronze doughboy sculpture, the clay mold determines the final product shape. Therefore, our professional model master will pay special attention to the facial expression shaping, and the partial and overall shape of the characters. For example, the details of the treatment, doughboy's lips are curved, and his cheeks are rounded; the collar of his neck is coin-shaped, and the brim of the helmet is turned up; the gun is erected straightly, and the hair on the back of the head is constricted and so on. . For large-scale bronze military sculptures, they require every small details.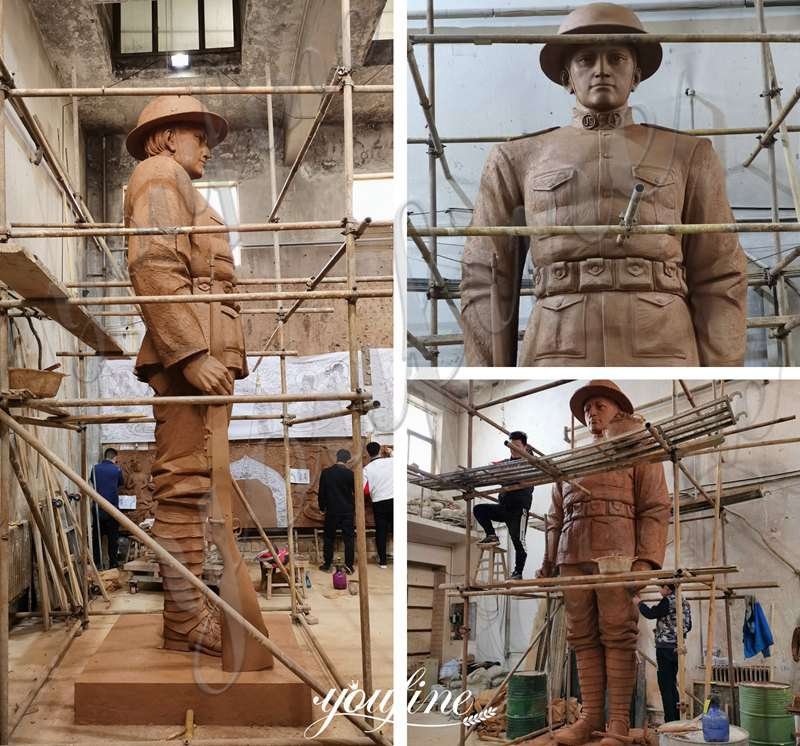 Packing and Shipping:
For this bronze doughboy military memorial statue, YouFine will use very strict packaging. And the transportation method depends on the wishes of customers. During the communicating, customers even wanted this 17ft bronze doughboy to be fully transported. Therefore, YouFine packaged him as a whole, transported a very large container to the port, and delivered it to the customer's town by sea.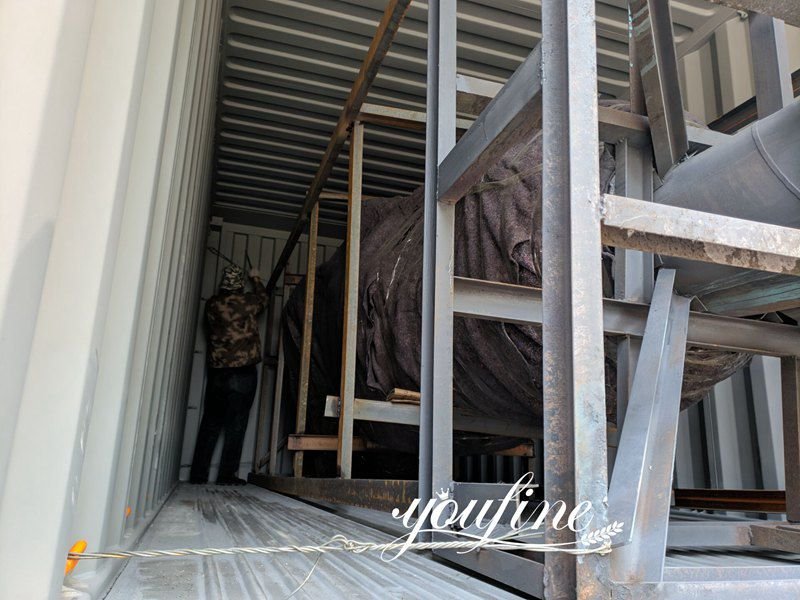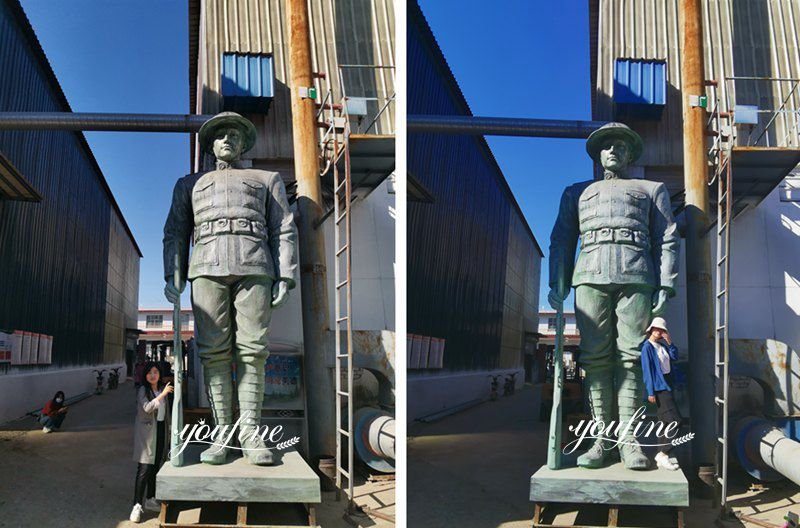 We all know, bronze is a century metal that will last forever. Durable, with most detailed creation. So it's the best material to create bronze military statues. YouFine are also very proud and thrilled of showing you the big bronze statues project.
Send your message to us:
---
Post time: 2020-12-07