Corten Steel Garden Sculpture Details:
This large corten steel garden sculpture shows lying lady landscape design. We were just receiving the feedback photos from our Dutch customers recent days. This is a set of weathering steel women with different poses. One of them are lying flat, with her arm as pillow. The other woman gets up slightly, one arm supporting her body. It looks elegant and sexy. The reddish brown of natural corten steel itself composes the skin and hair color of this abstract woman. This is undoubtedly a very beautiful corten sculpture for sure.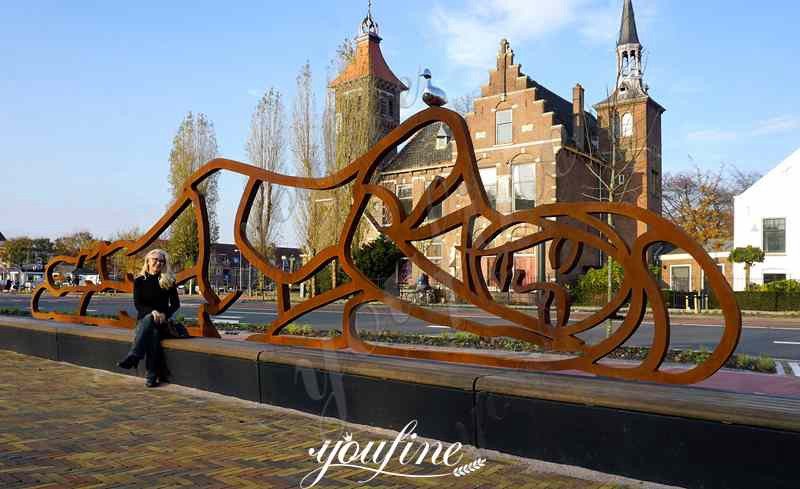 Exquisite Details:
The large corten steel garden sculpture below is different from the one shown above. The two ladies have different poses. And, have you also noticed a duck standing on the shoulder of the woman? Yes, that's right, this cute stainless steel duck is also a sculpture of YouFine. The silver white of stainless steel and the dark brown of corten steel form a good contrast and complementing each other very well.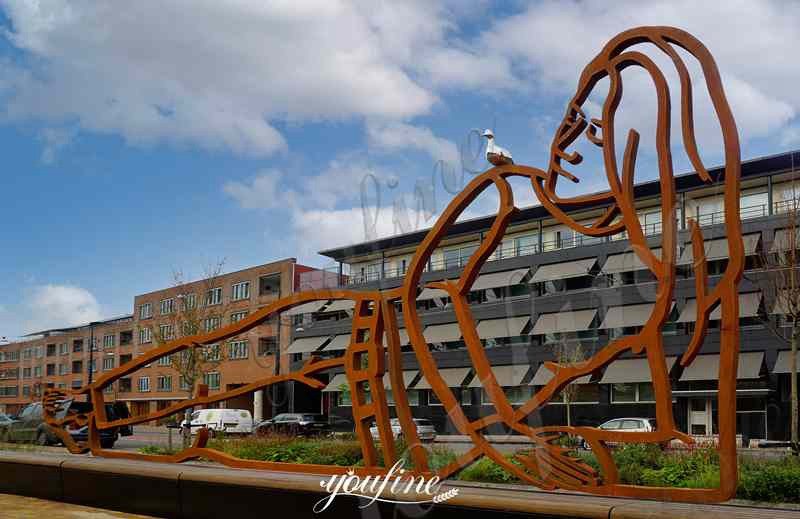 Little Maintenance:
This large corten steel garden sculpture with lying lady landscape design is a very special sculpture. It requires very little maintenance and can be placed outdoors for long-term use. Recently, more and more people use corten steel sculpture. And its color will also become more natural and beautiful over time. And, you don't have to worry about it getting rusty. Because its rust color is its biggest feature of it.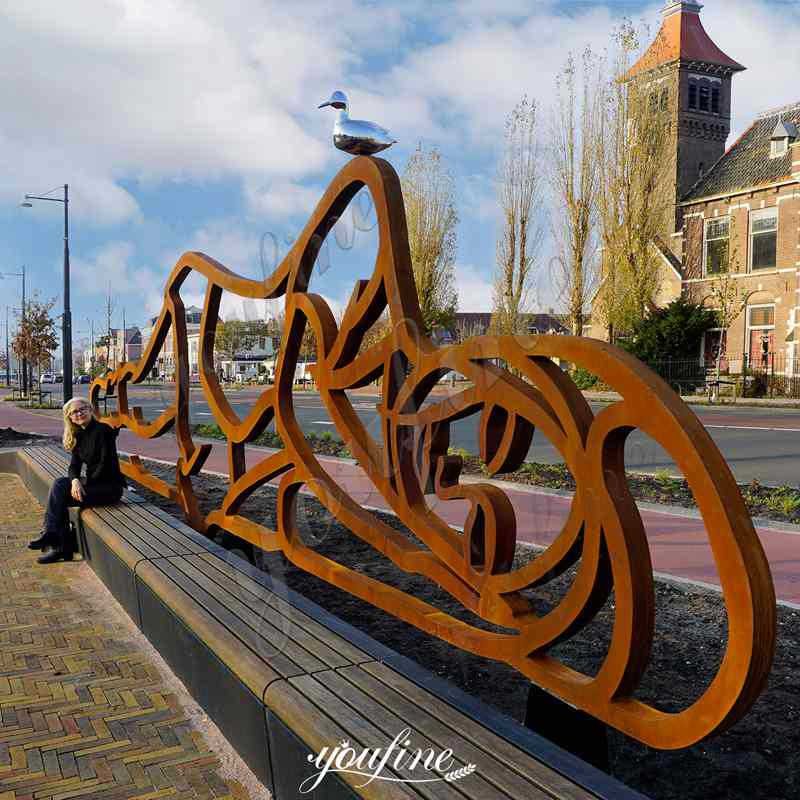 This is one of YouFine's sculptures among many unique and beautiful products. We are also very happy to receive your most authentic feedback. Contact us to cooperate quickly!
Send your message to us:
---
Post time: Nov-20-2020