As one of the classic decorative artworks, the bronze mermaid sculpture has become increasingly popular in the sculpture category in recent years. Many customers do not know how to choose a suitable bronze mermaid sculpture. Then this article would provide you with some inspiration.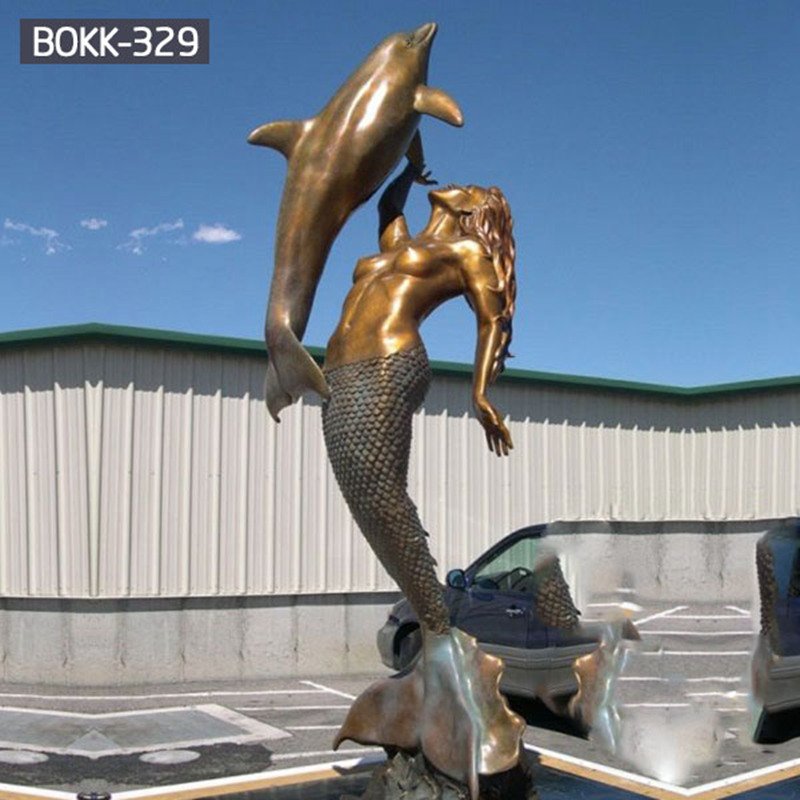 # The Popularity of Mermaid Sculpture
Mermaid sculpture is one of the popular bronze sculpture styles ordered by people worldwide. Mermaids have always been mysterious and attractive sea creatures. Currently, there are thousands of mermaid performers and enthusiasts all over the world. More and more people dress up as imaginary mermaids to hold various events. 
For example, people would wear mermaid tails to swim in the water and even hold similar events and swimming competitions to interact. More than anything else, an elegant bronze mermaid sculpture is sure to grace pools, landscapes, courtyards, homes, hotels, and any scene!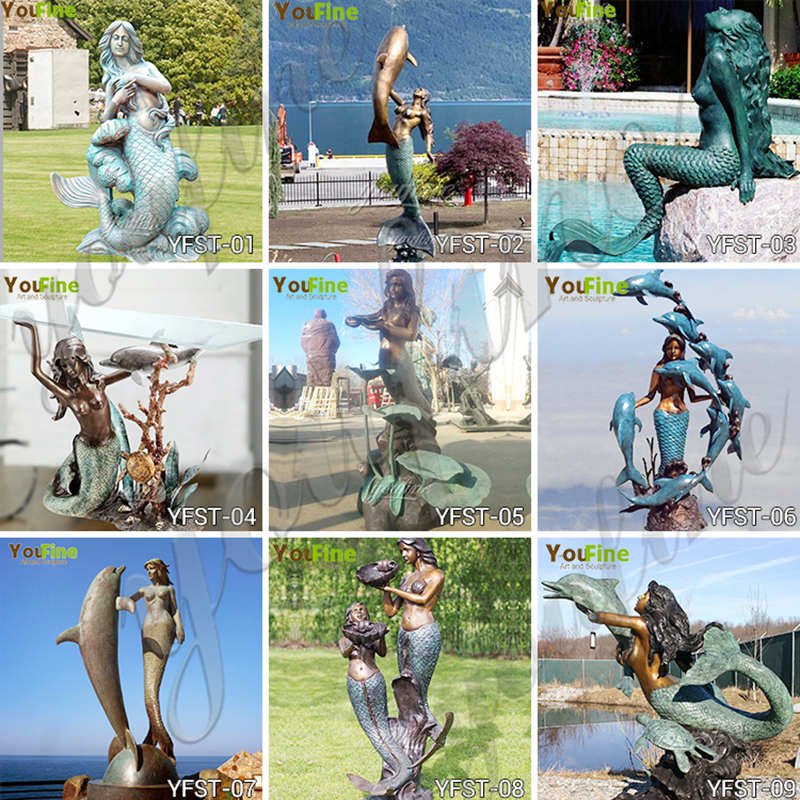 # The Legend and Story of The Mermaid Sculpture
The appearance of mermaids could be traced back a long time ago, and even in the voyage log of Columbus also appeared in mermaid-related information. In most stories, mermaids live in the sea and have the upper body of a human and the tail of a fish rather than legs. In the legends, mermaids are depicted as beautiful images, and their songs are extremely moving. 
Some stories say that the mermaid's song is a weapon to lure sailors to their death, and there are stories depicting the kind image of mermaids helping people in distress at sea. The famous Hans Christian Andersen fairy tale depicts a little mermaid who bravely pursues love but eventually sacrifices herself and turns into a bubble.
Whether mermaids are real or not, people would always remain curious about this creature.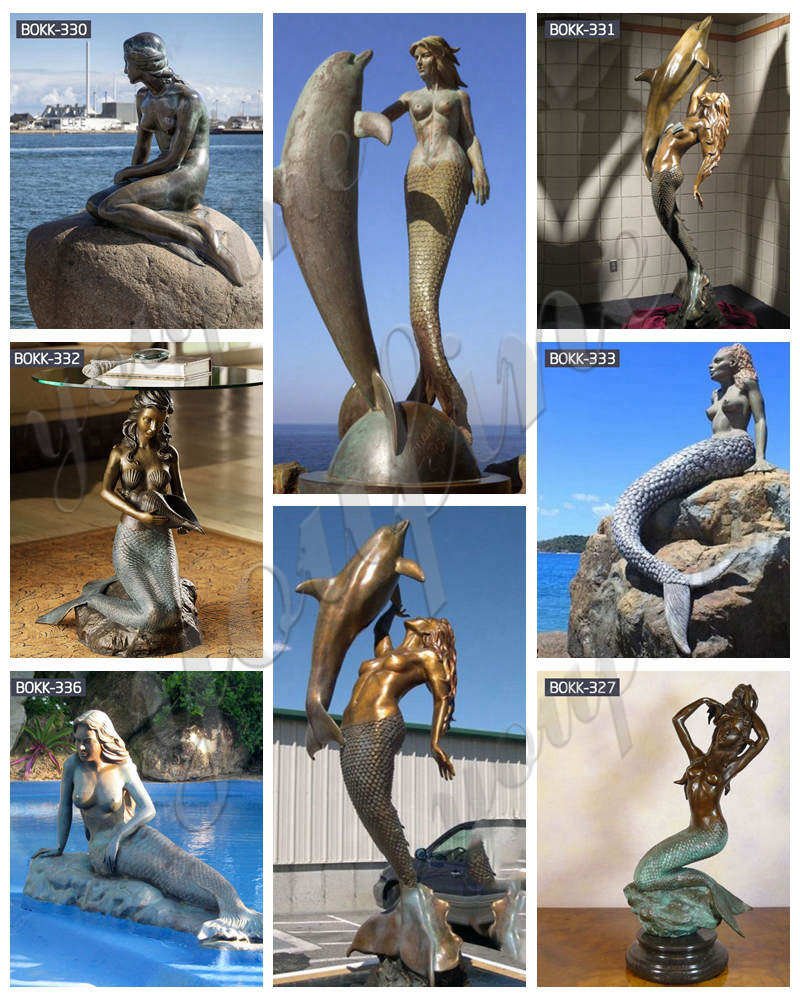 # Where to Buy the Best Quality Bronze Mermaid Sculpture
If you want to order a bronze mermaid sculpture, then YouFine would be your best choice. First, we are the industry's highest quality bronze sculpture supplier, using high-quality bronze materials to cast each bronze sculpture. Each bronze sculpture cast by YouFine would last for a long time and even be passed on to the next generation.
Secondly, YouFine is a trustworthy team that follows the needs of our customers throughout the entire process and provides attentive service. We believe every customer who buys a sculpture from YouFine would feel our sincerity and professionalism. Please feel free to contact YouFine to order beautiful bronze mermaid sculptures, and we look forward to becoming friends and partners with you.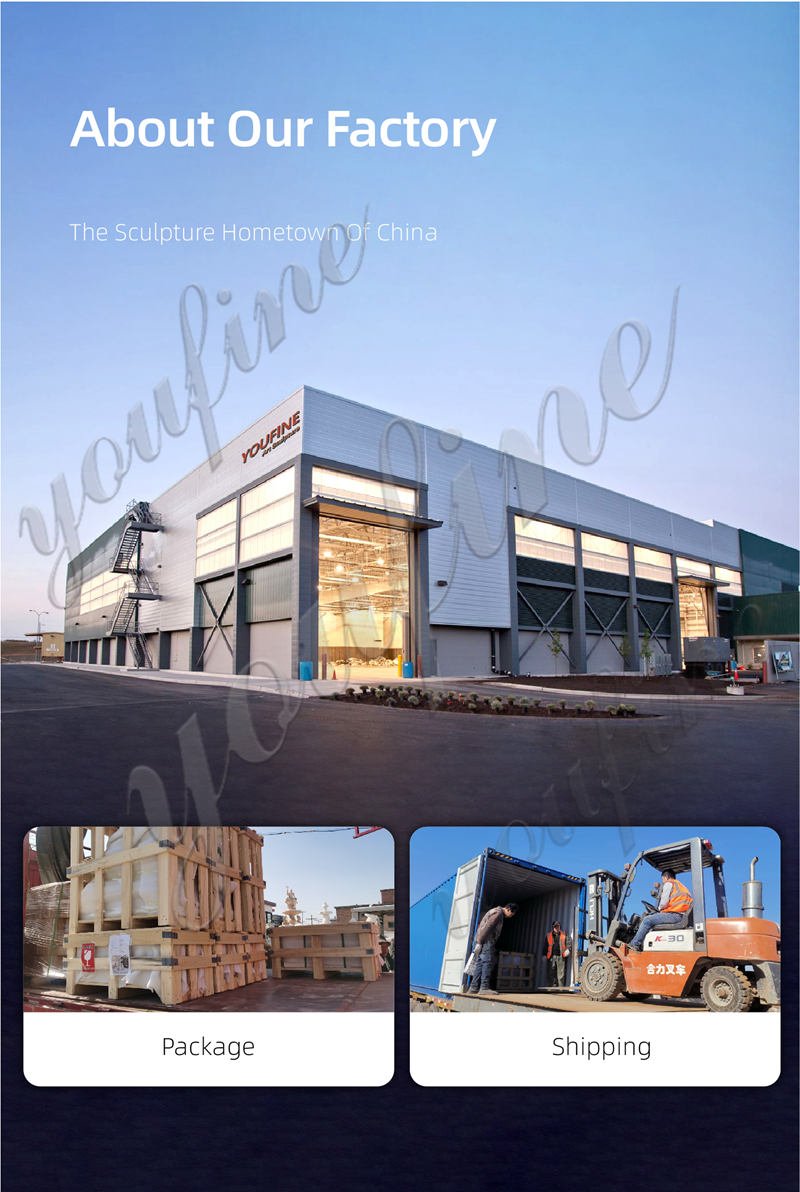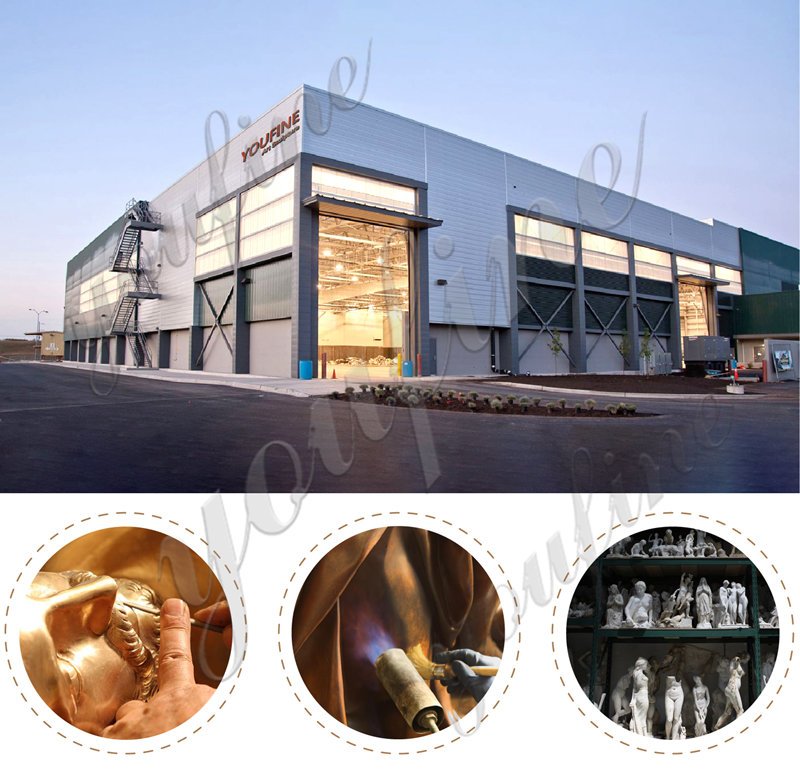 # How to Make A Realistic Mermaid Sculpture
If you are interested in the casting of bronze sculptures, then you could learn about the entire production process in our factory. One of the first and most important steps in casting a bronze sculpture is making the clay mold. A realistic clay mold is a basis for a successful bronze sculpture, and YouFine has a great advantage in this regard.
First of all, our factory's clay artists have decades of clay sculpting experience. Each artist has been practicing and testing for a long time before becoming a true master. Before making a bronze mermaid sculpture, they carefully study mermaid-related movies, legends, and stories. After truly grasping the essence of the mermaid, they focus on the creation of the clay mold. This is one of the reasons why we could cast the most exquisite bronze sculptures.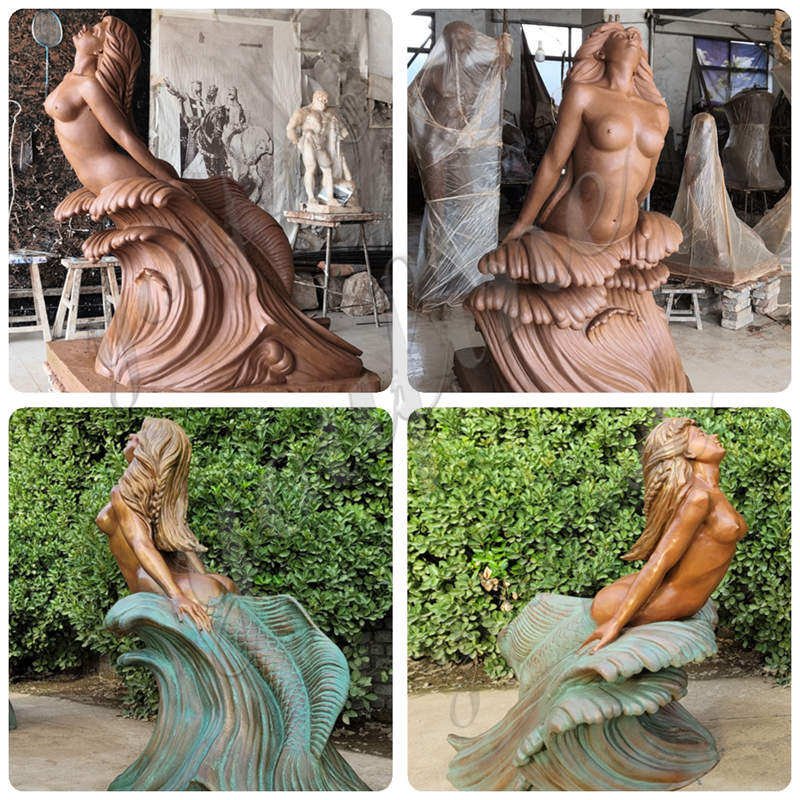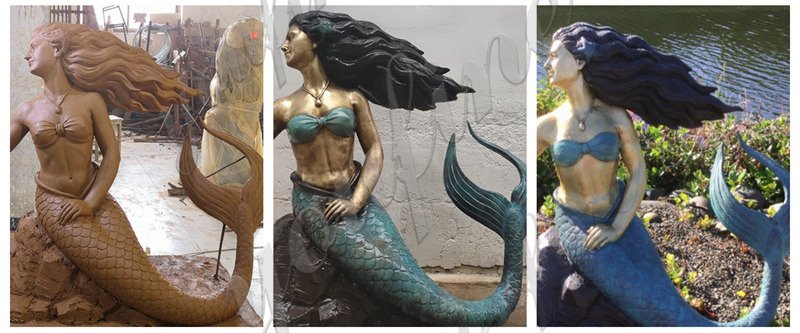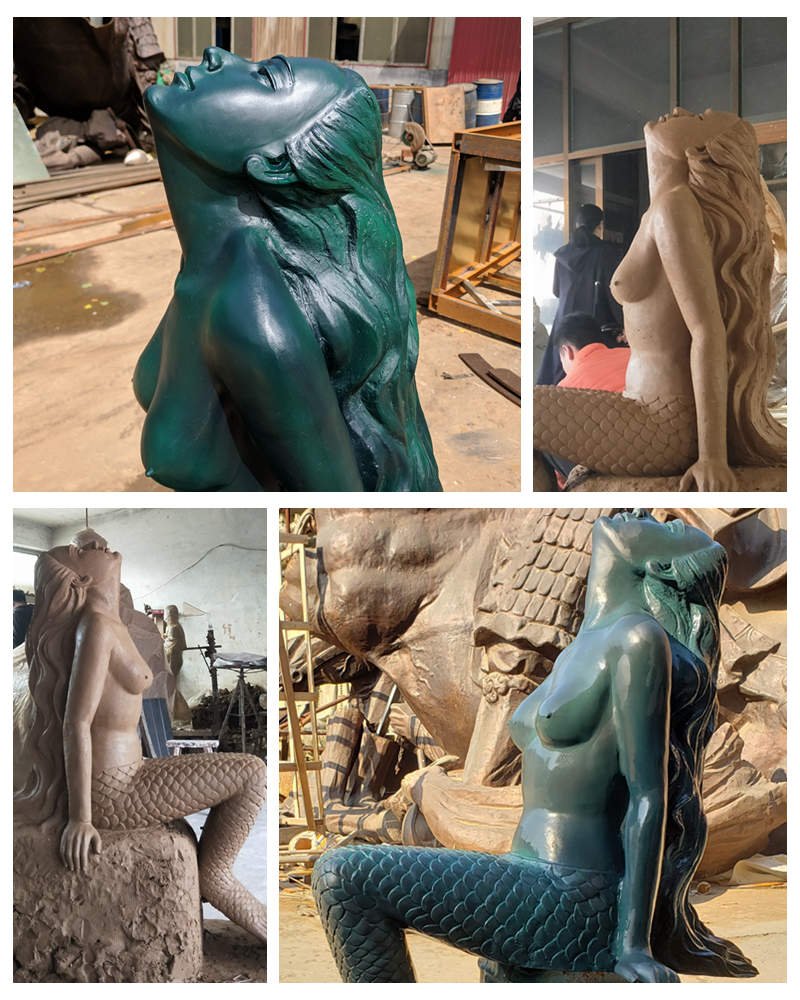 # Hot Selling Mermaid Sculptures
YouFine's bronze sculptures are exported to various countries and regions worldwide. Most importantly, we are the best supplier in the sculpture industry. If you are hesitant about the style of sculpture, we could provide more hot styles for your reference. Our mermaid sculpture is one of the very popular types of sculpture. Almost all of our customers have sent us installation feedback, and they praise and approve of the bronze sculptures cast by YouFine.
Moreover, our mermaid sculptures support customization, including color, size, shape, and usage. You could place the sculpture in any place for display, and it would attract the attention of any passerby.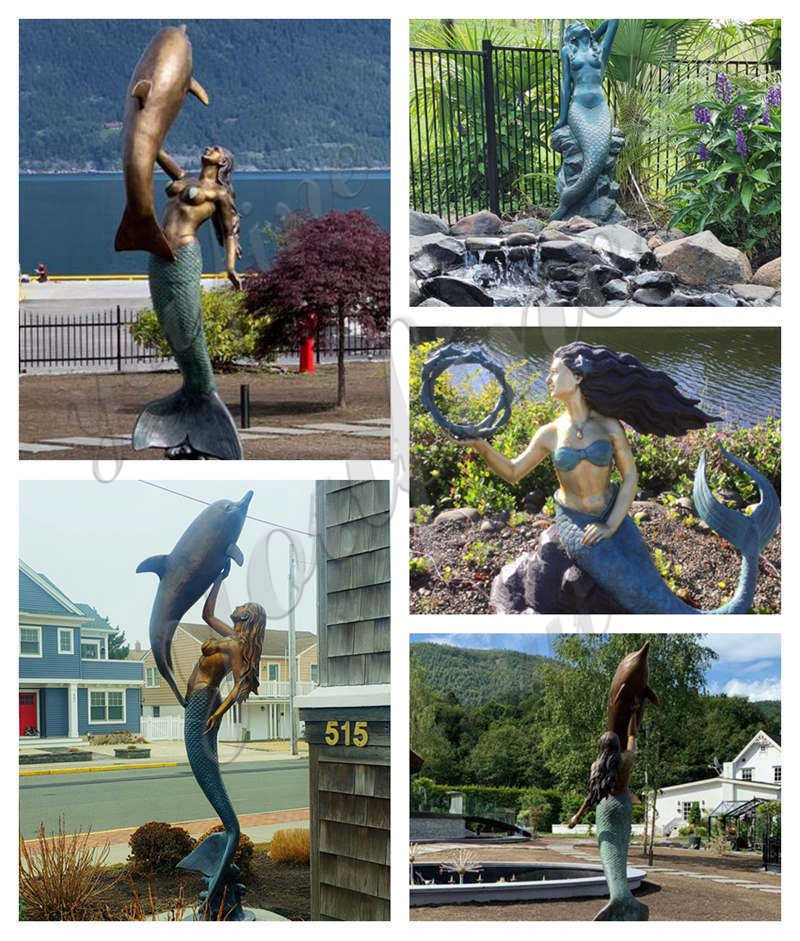 If you are interested in mermaid sculpture, please get in touch with us for more information and details. We would fulfill your every imagination for custom sculpture and more, and we hope you would experience the beauty of bronze sculpture art at YouFine.
Send your message to us:
---
Post time: 2022-09-15