Marble angel statues are timeless and exquisite pieces of art that can add elegance and beauty to any space. If you're looking to enhance your home or garden with a stunning marble angel sculpture, YouFine Sculpture Factory is the ultimate destination. With an extensive collection of angel statues available in various styles, YouFine Sculpture Factory offers unparalleled craftsmanship and quality.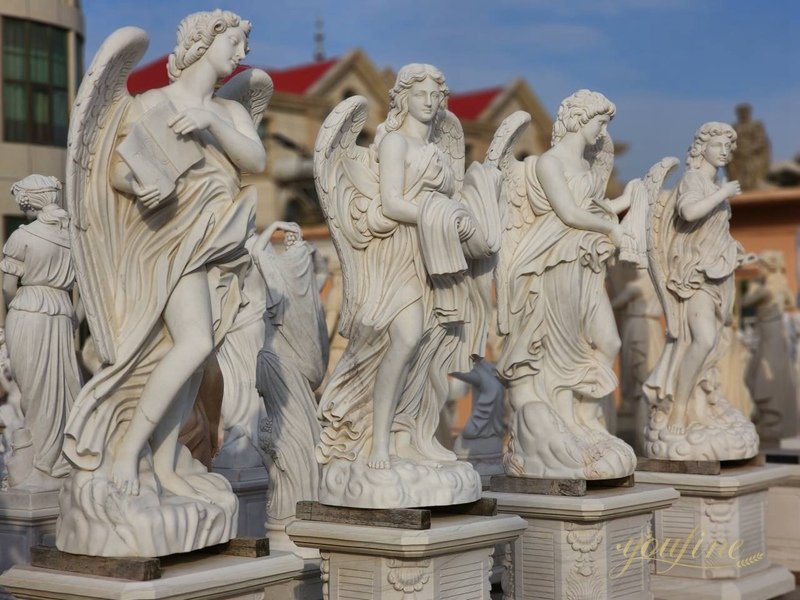 The Artistry of YouFine Sculpture Factory
At YouFine Sculpture Factory, we pride ourselves on our superior craftsmanship and attention to detail. Our team of highly skilled artisans is dedicated to creating marble angel sculptures that capture the grace and serenity of these celestial beings. Each statue is meticulously handcrafted using the finest quality marble, ensuring a flawless finish and exceptional durability.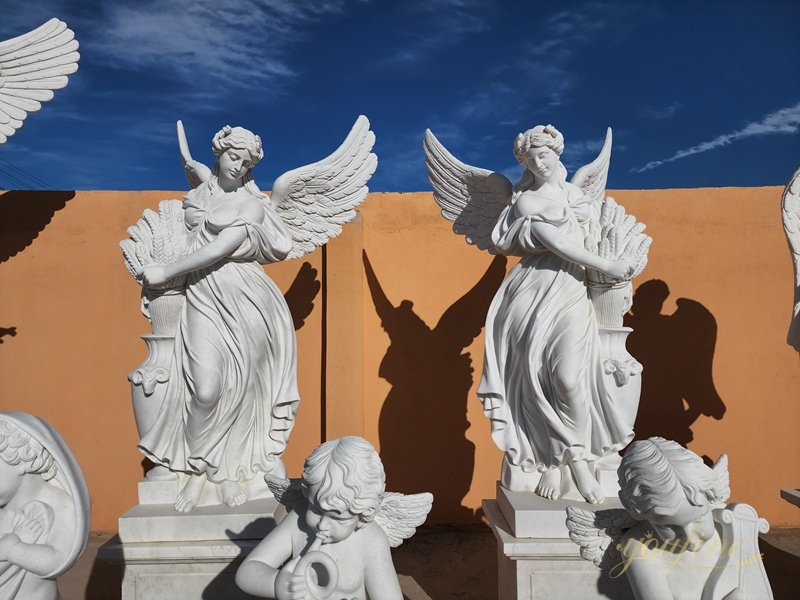 A Wide Selection to Suit Every Taste
We understand that every individual has unique preferences and desires when it comes to selecting a marble angel statue. That's why YouFine Sculpture Factory offers an extensive range of styles to cater to diverse tastes.
YouFine Sculpture Factory Offers a Wide Range of Options. Our marble angel sculptures are meticulously crafted to embody the timeless beauty and grace that has captivated art enthusiasts for centuries. These statues feature intricate detailing, capturing the delicate wings, flowing robes, and serene expressions of the angels. With their tranquil and spiritual aura, classic angel statues are perfect for both indoor and outdoor settings, creating a sense of harmony and peace.
At YouFine Sculpture Factory, we understand that some customers have specific visions or requirements for their marble angel statues. That's why we offer customized options to bring your ideas to life. Our skilled artisans work closely with you to create a one-of-a-kind angel statue that perfectly reflects your style and preferences. From the size and pose to intricate details, we can tailor every aspect of the sculpture to your liking, ensuring a truly personalized and meaningful artwork.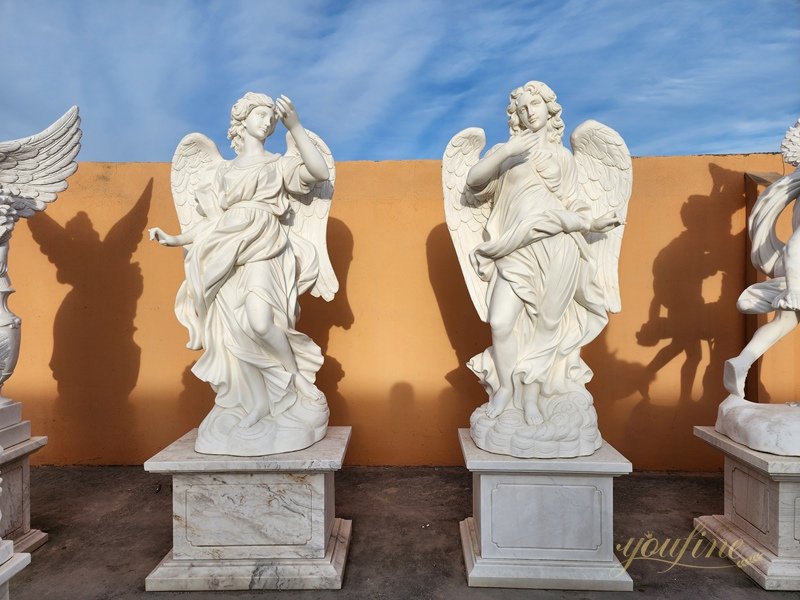 YouFine Sculpture Factory provides a range of other angel statue designs to suit different tastes and preferences. Explore our collection and discover statues such as:
Angel Holding Baby Statue
The angel holding baby statue captures the tenderness and protection of motherhood. With intricate sculpting and attention to detail, this sculpture symbolizes love, nurturing, and the innocence of childhood.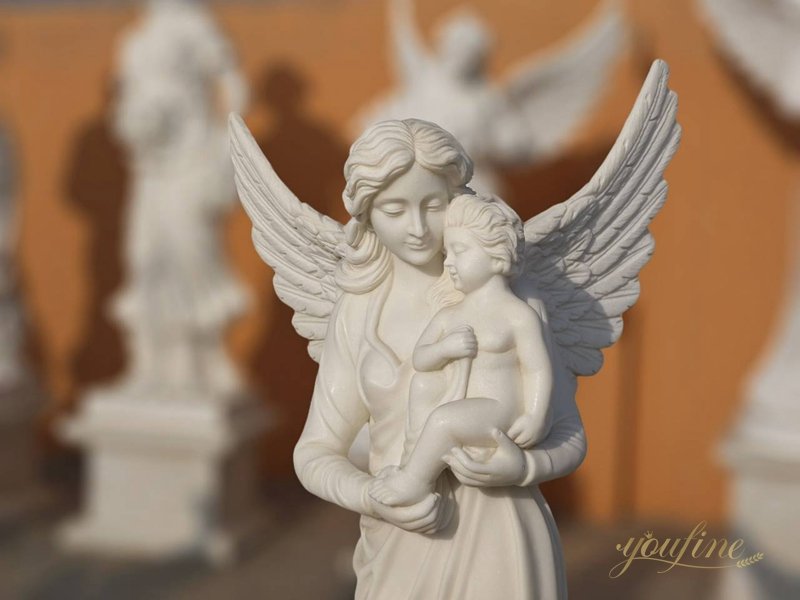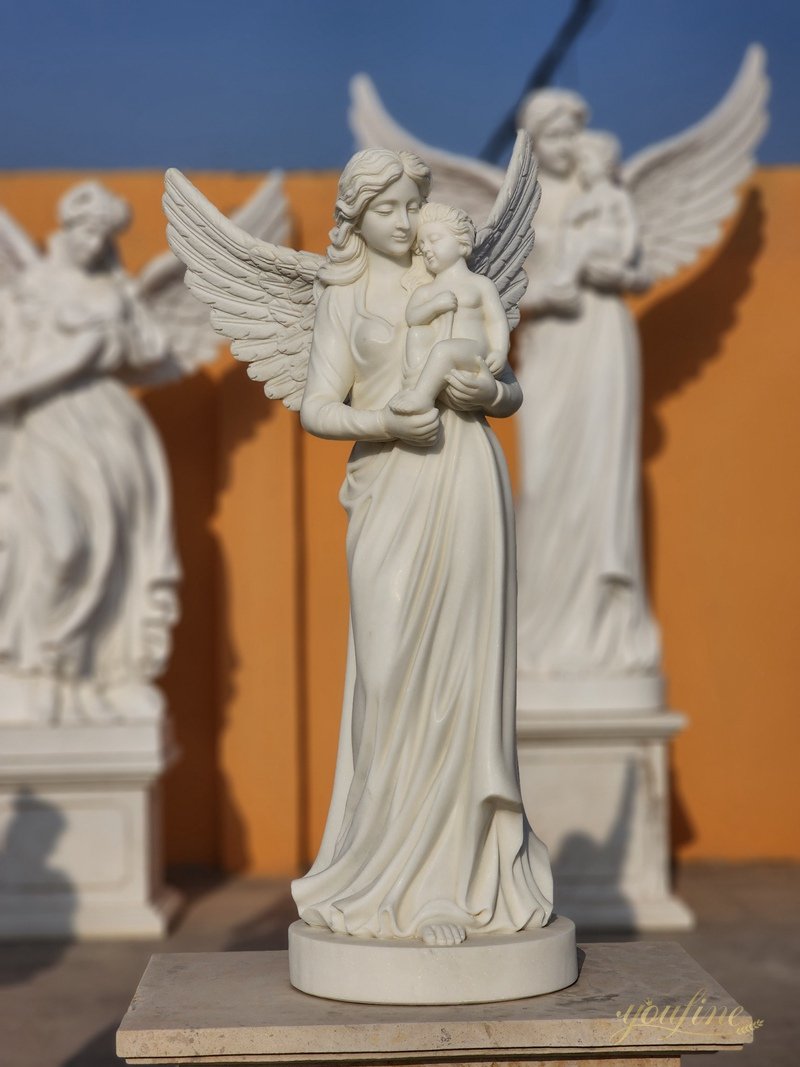 Angel with Torch Statue
The angel with torch statue depicts an angel raising a torch, symbolizing enlightenment, guidance, and hope. This statue is often associated with knowledge, inspiration, and the pursuit of truth.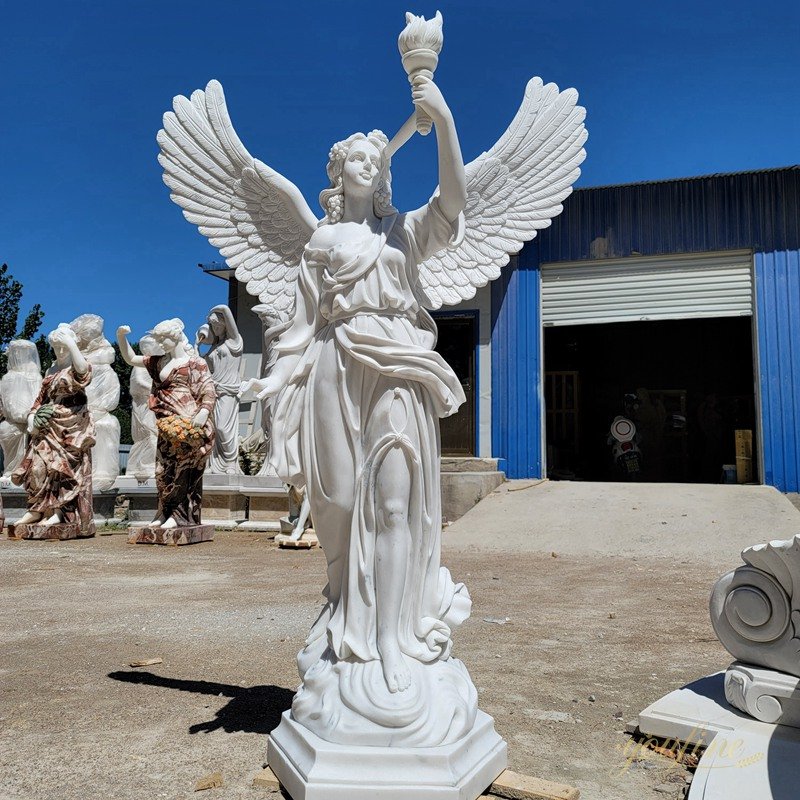 Angel with Flowers Statue
The angel with flowers statue showcases the connection between angels and nature. With delicate floral accents, this statue represents beauty, growth, and harmony between the celestial and earthly realms.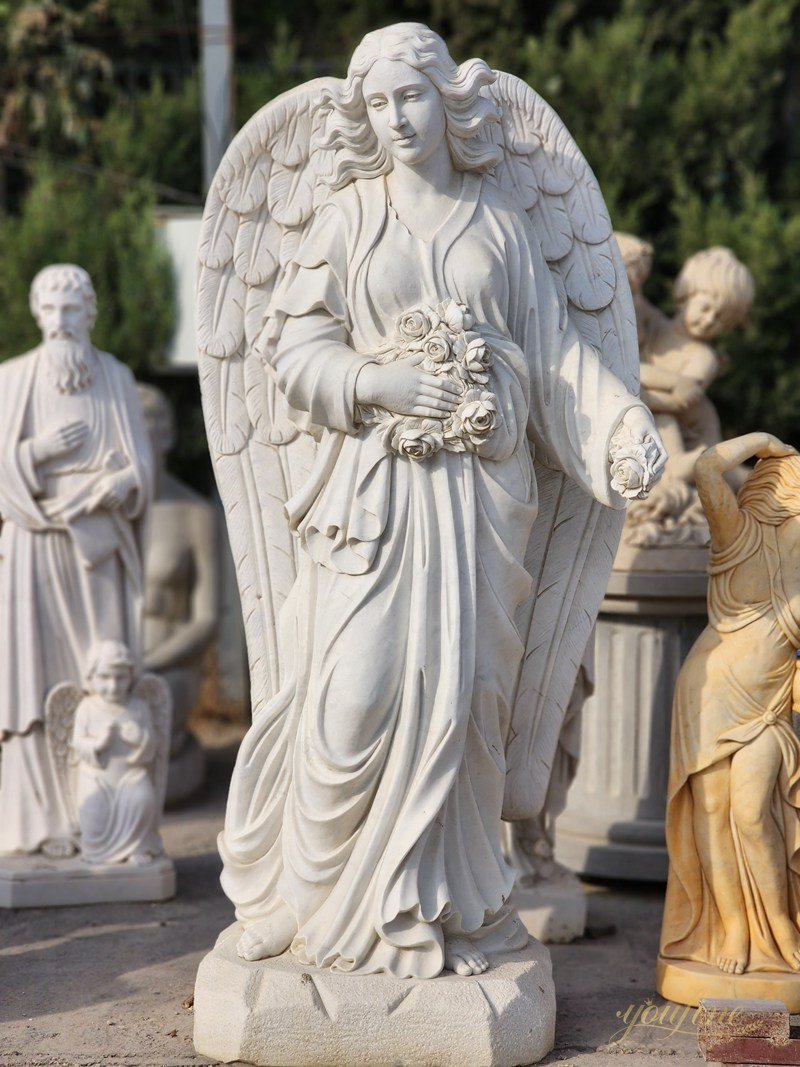 Cherub Statue
Cherub statues depict playful and childlike angels, often portrayed with wings and chubby cheeks. These charming statues exude innocence, joy, and a sense of wonder, making them a delightful addition to any space.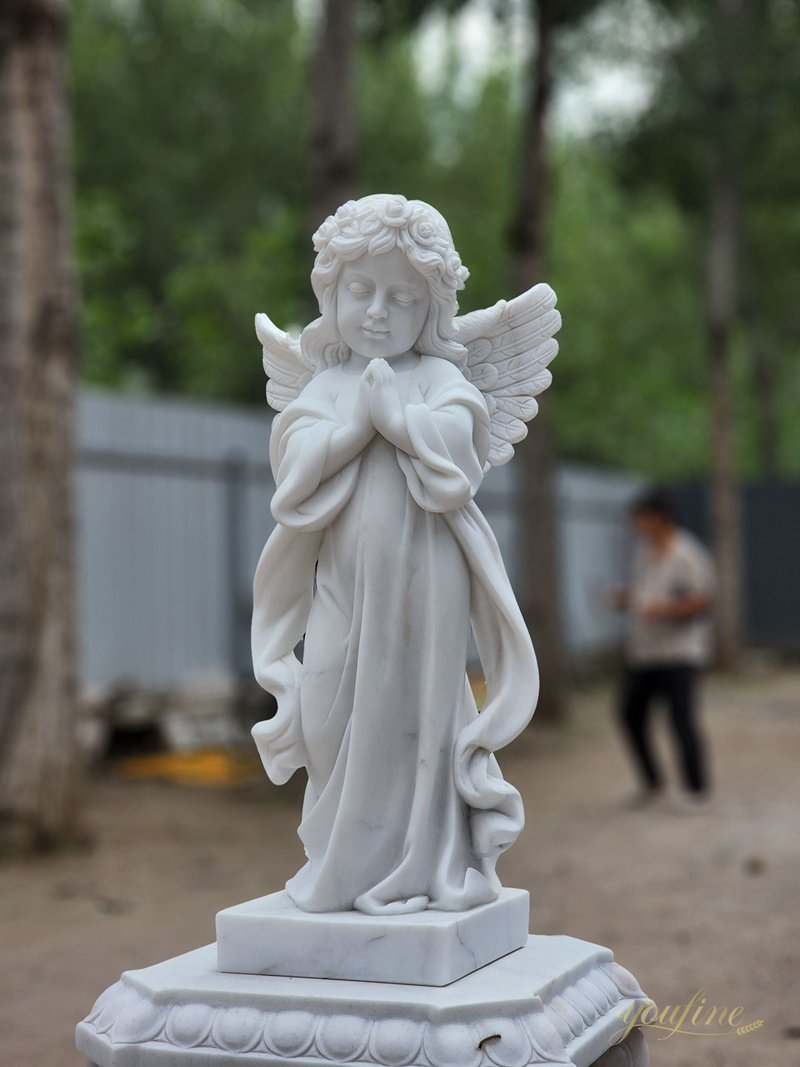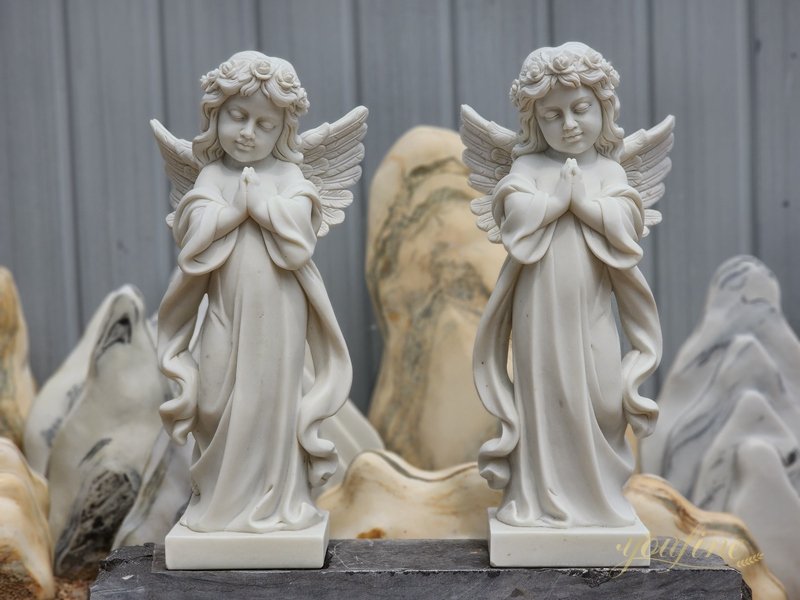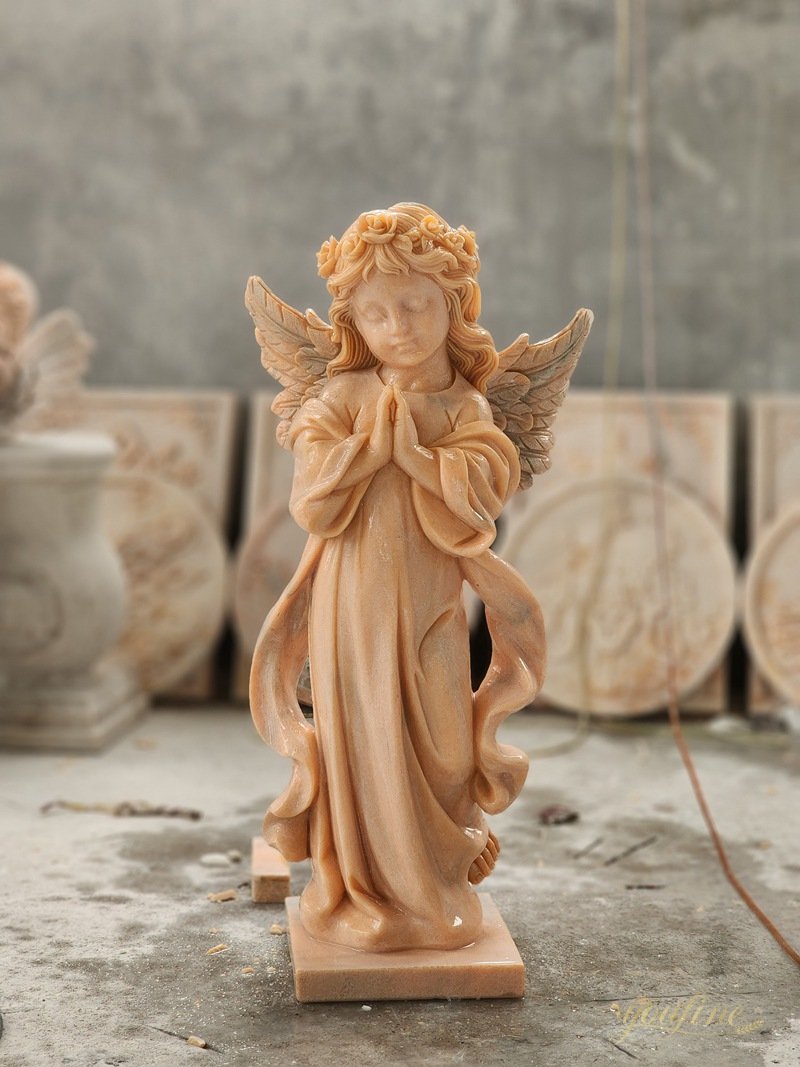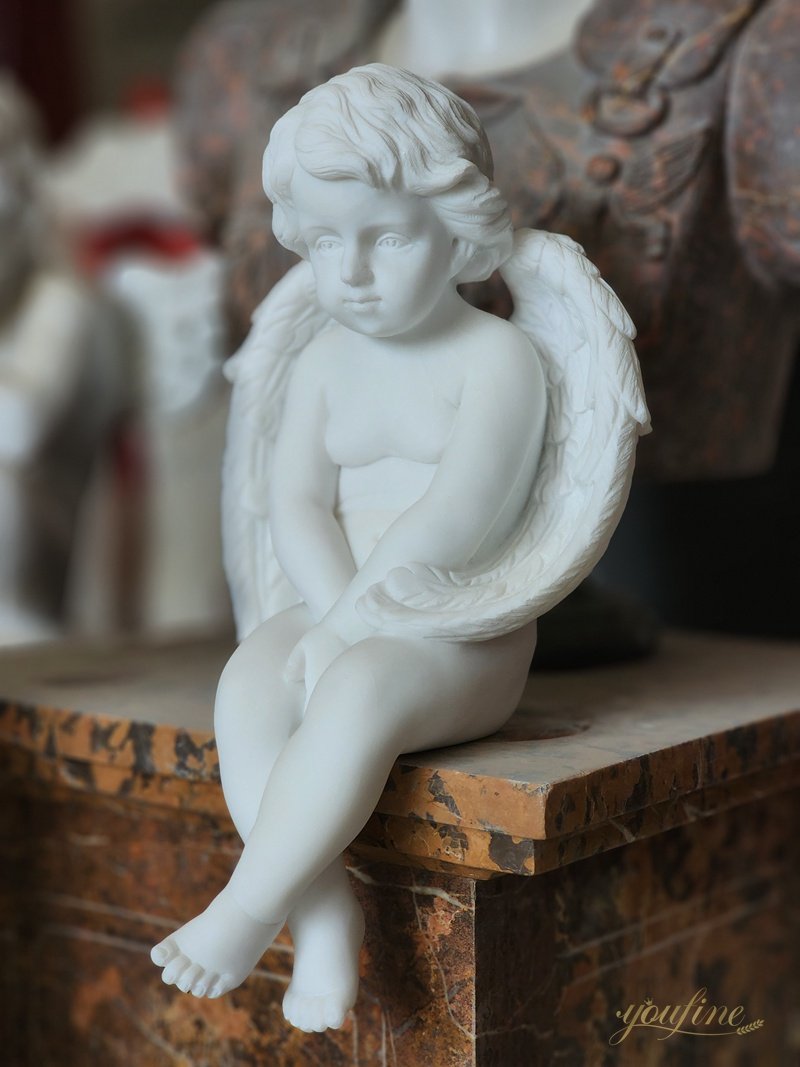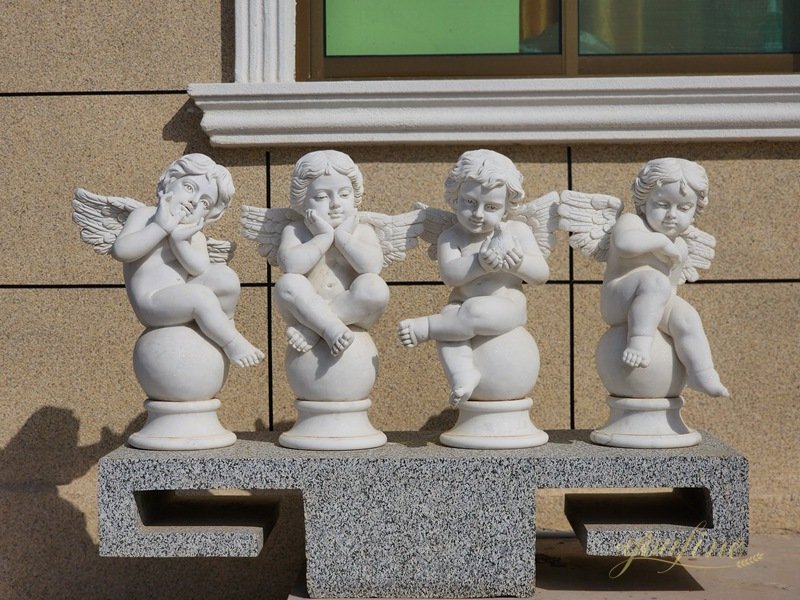 Flying Angel Statue
The flying angel statue captures the ethereal beauty and freedom of angels in flight. With outstretched wings and dynamic poses, these statues evoke a sense of movement, grace, and spiritual transcendence.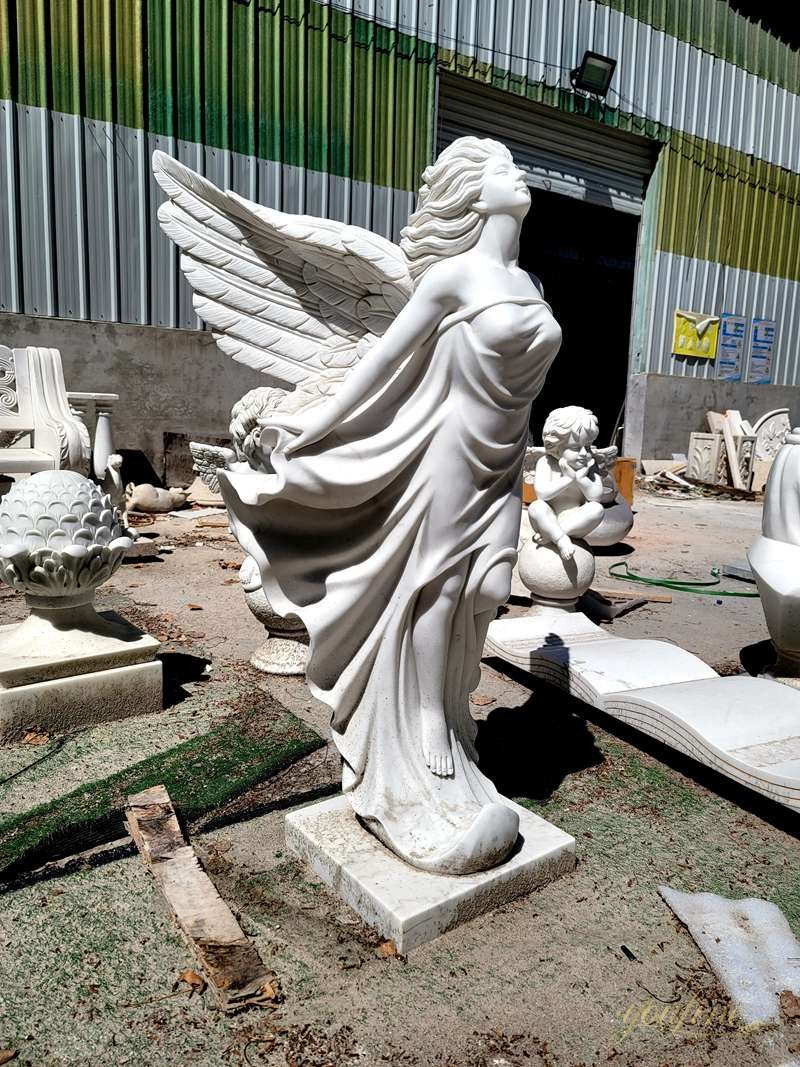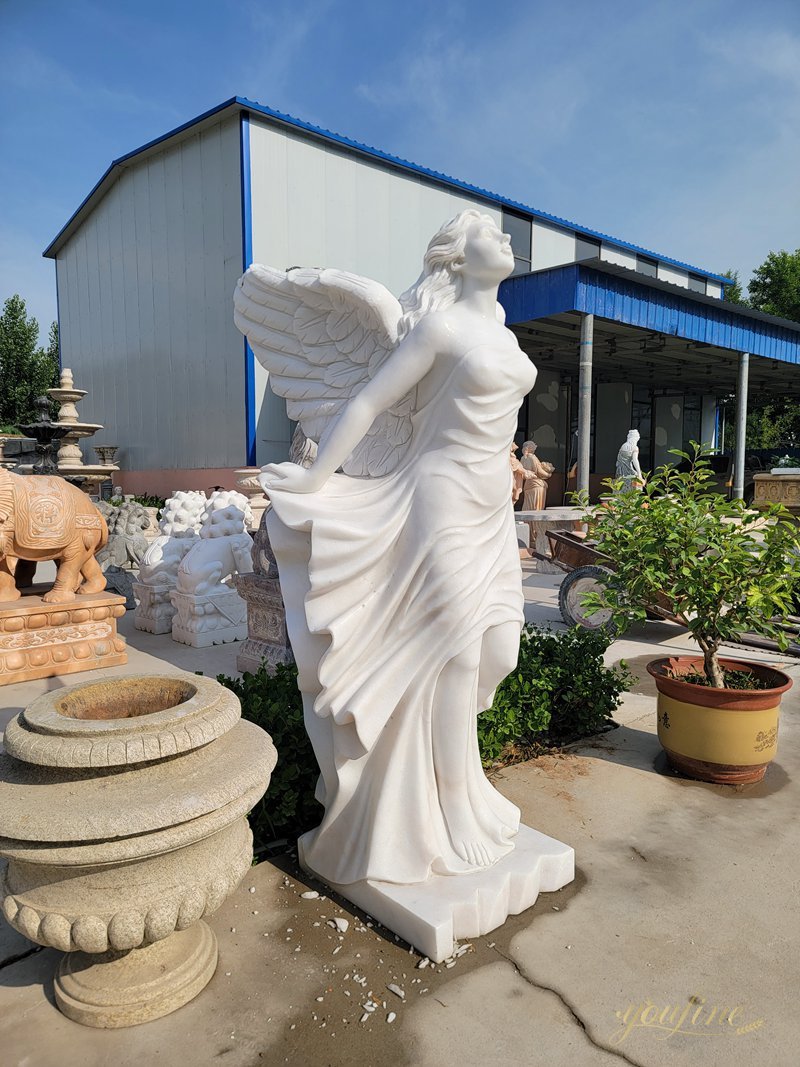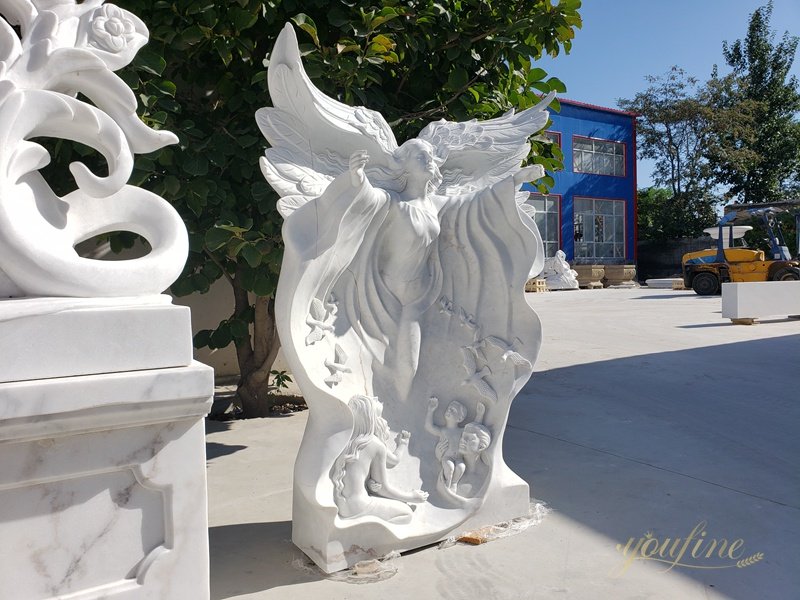 Angel Playing the Trumpet Statue
If you're looking for a truly captivating and unique angel statue, our selection also includes the mesmerizing Angel Playing the Trumpet Statue. This statue showcases an angel in a graceful pose, skillfully playing a trumpet. The intricate details bring the statue to life, capturing the angel's expression and the movement of the trumpet. The Angel Playing the Trumpet Statue symbolizes the celebration of music, joy, and divine harmony. It can serve as a focal point in a music room, concert hall, or any space where the beauty of music is cherished.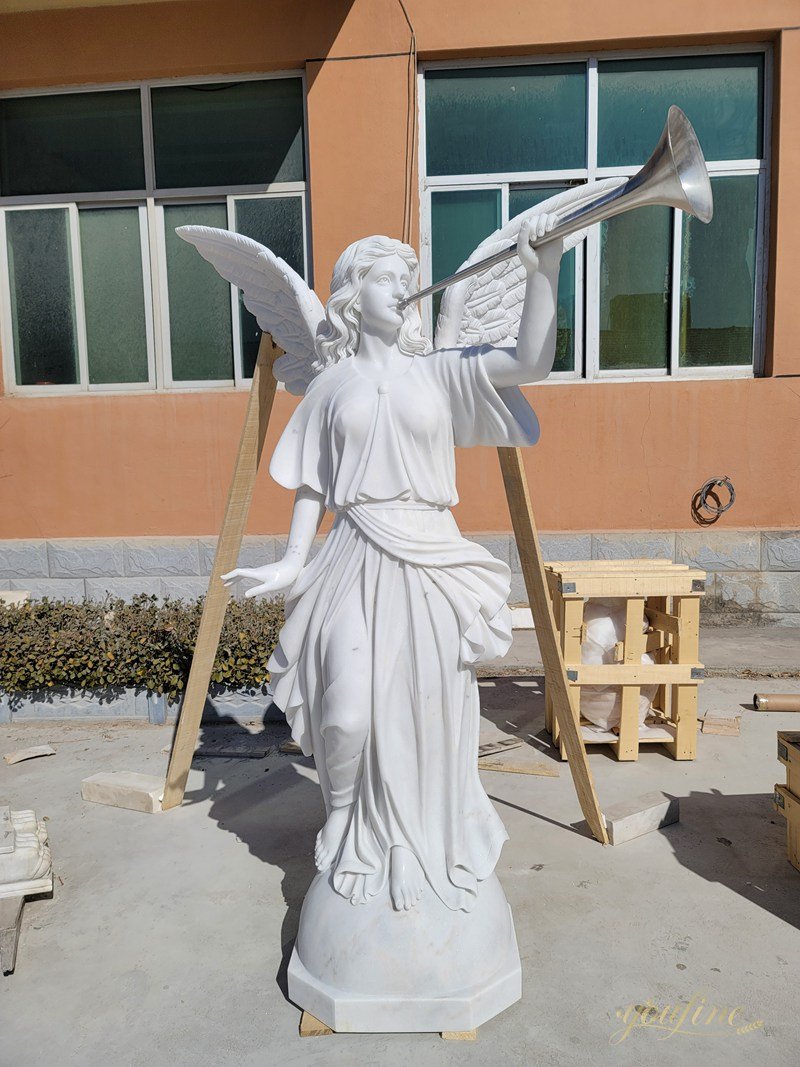 More Angel Statue Options
At YouFine Sculpture Factory, our collection doesn't end here. We offer an extensive range of other marble angel statue designs, each with its own unique symbolism and aesthetic. From praying angels to angel musicians, there's a statue to suit every taste and purpose.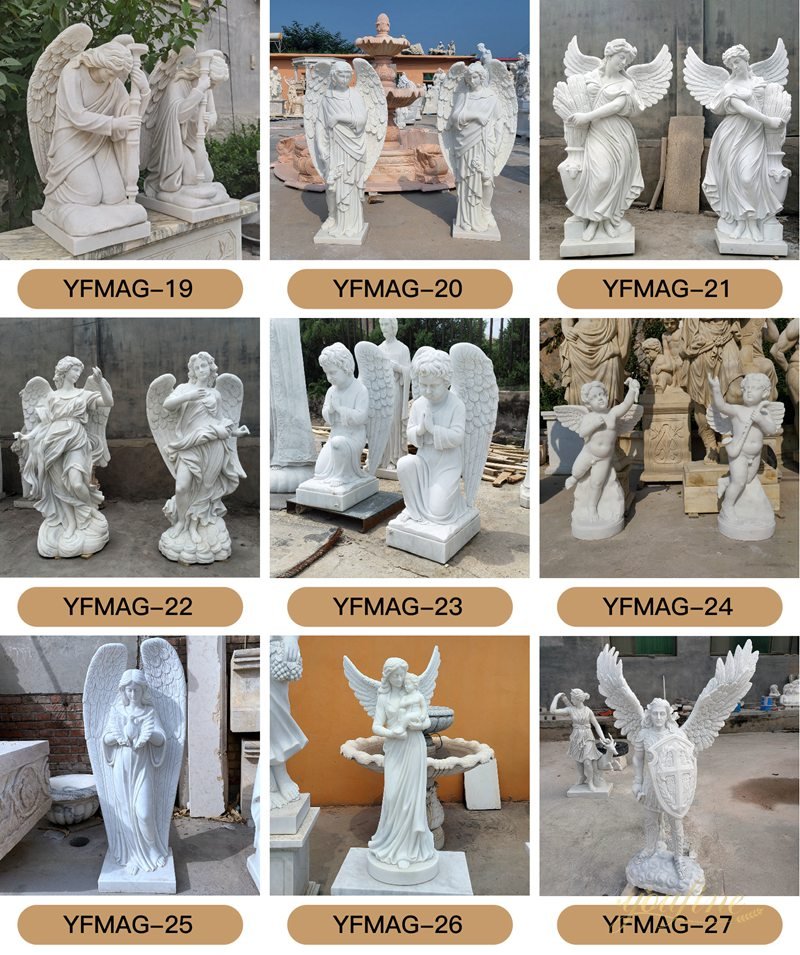 Unmatched Quality and Durability
When investing in a marble angel statue, it's crucial to choose a reputable supplier that guarantees exceptional quality and longevity. YouFine Sculpture Factory uses only the finest quality marble sourced from reputable quarries. Our artisans employ time-honored sculpting techniques, ensuring that each statue is a masterpiece of craftsmanship. The durability of our marble statues allows them to withstand the test of time, ensuring that your investment will be enjoyed for generations to come.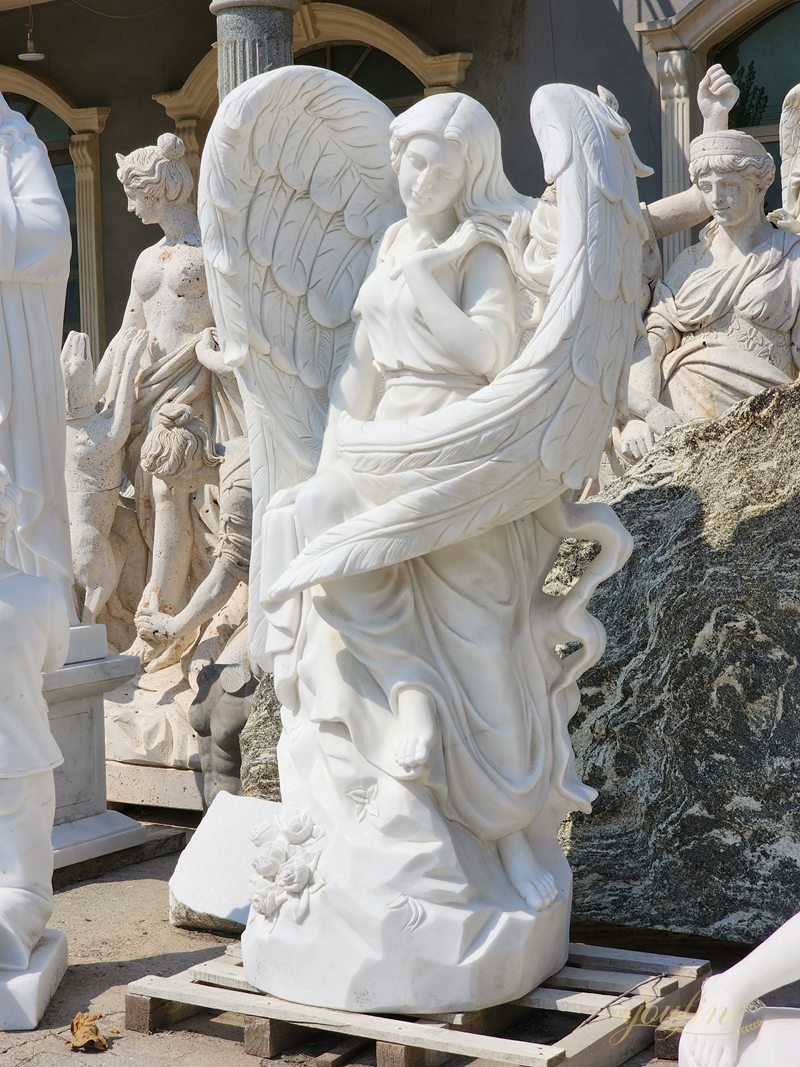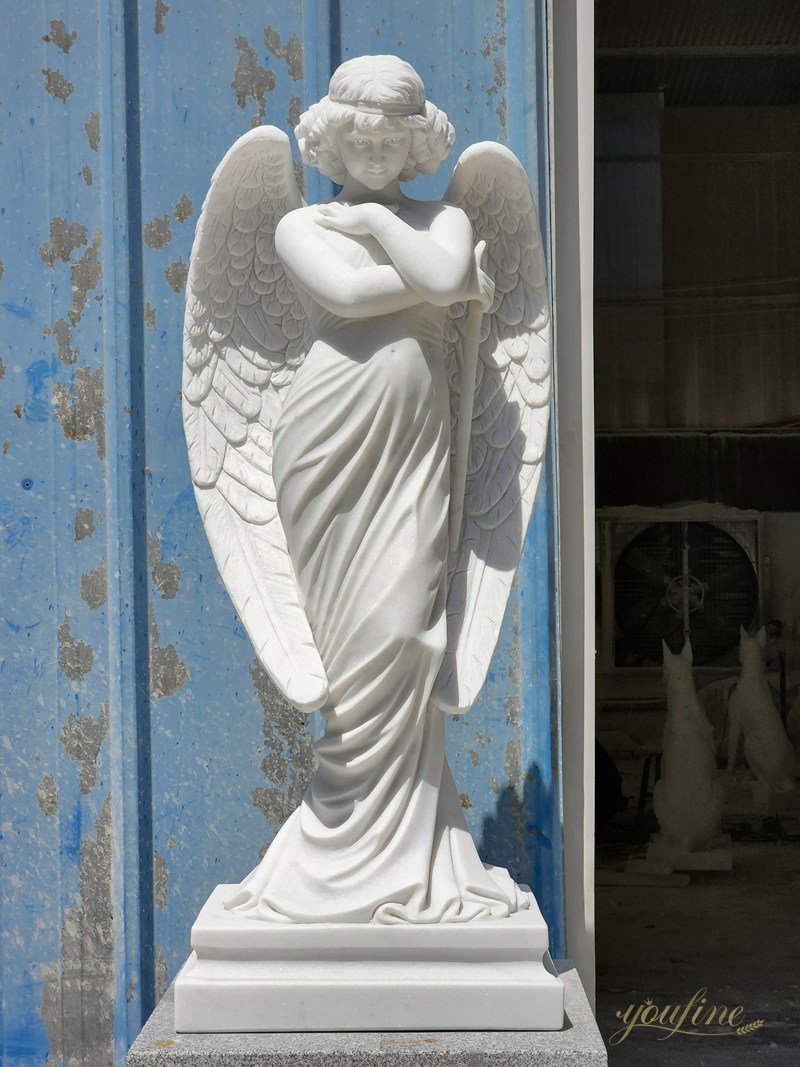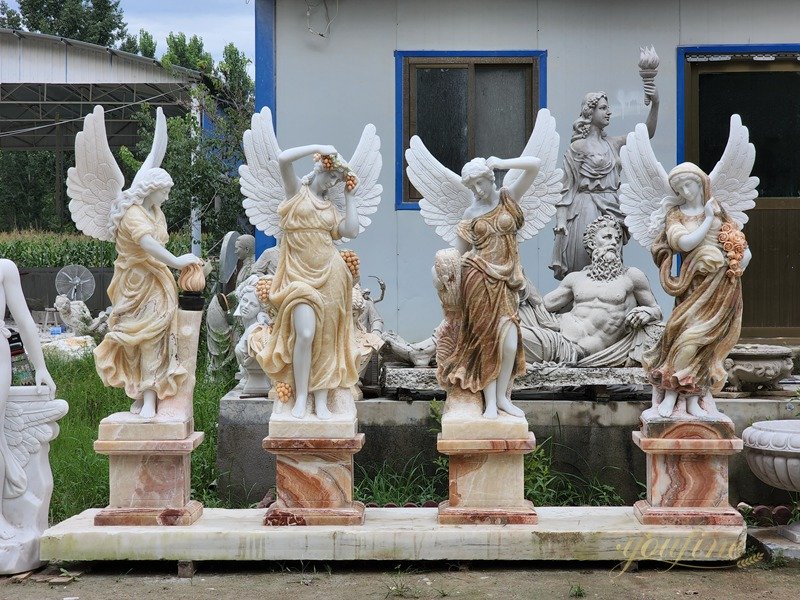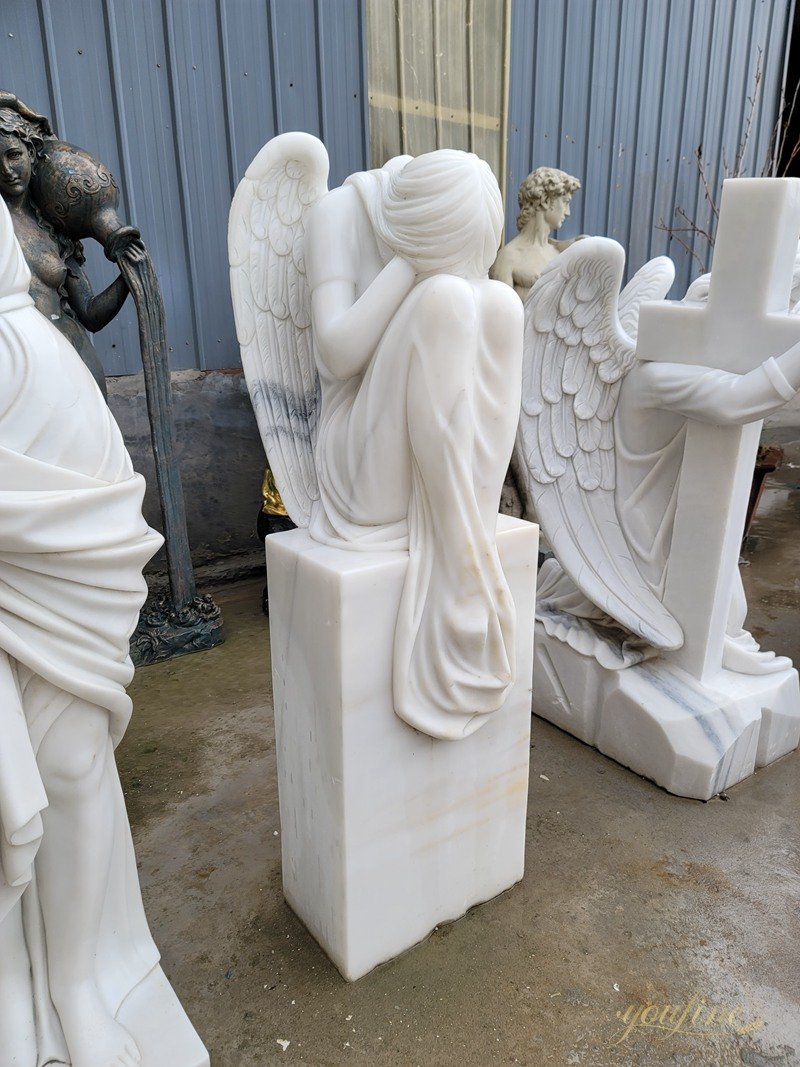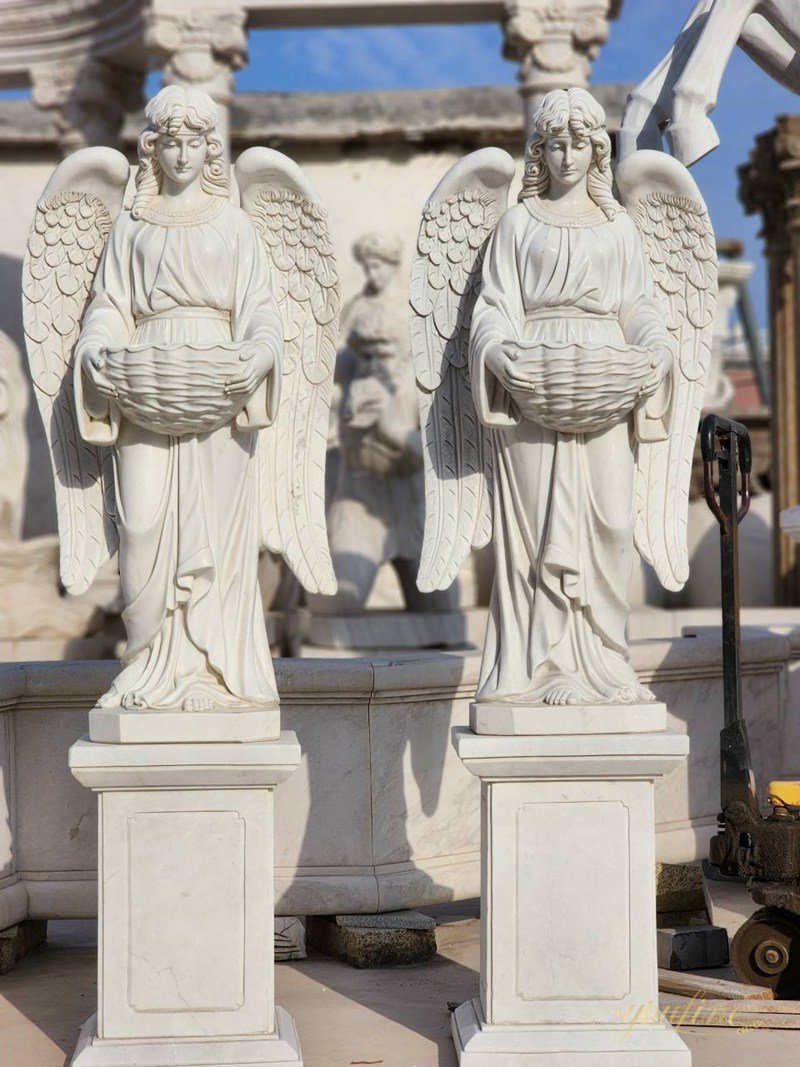 Affordable Luxury and Excellent Customer Service
At YouFine Sculpture Factory, we believe that owning a stunning marble angel sculpture shouldn't be reserved for the elite. We strive to make our sculptures accessible to a wide range of customers by offering competitive prices without compromising on quality. Our dedicated customer service team is always ready to assist you throughout the purchasing process, providing guidance and support to help you find the perfect marble angel statue that fits your budget and requirements.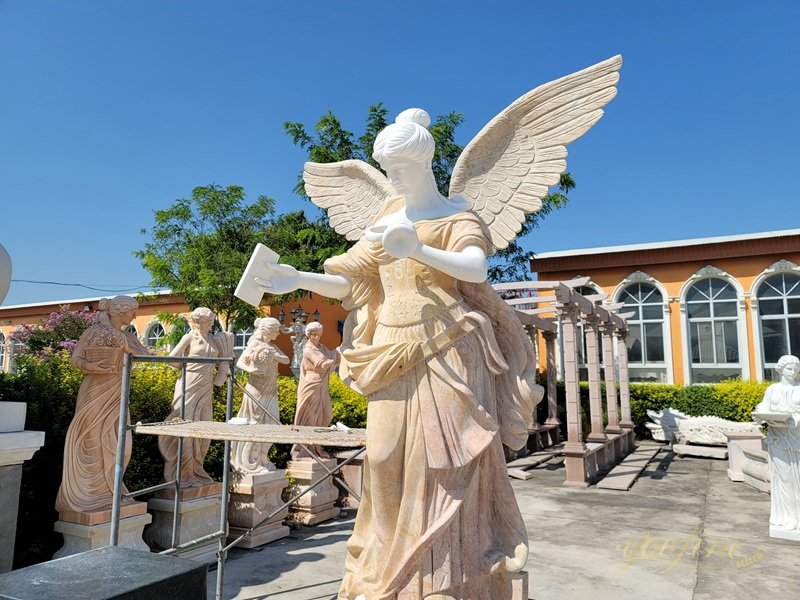 If you're searching for a marble angel statue that exudes elegance, beauty, and timeless grace, look no further than YouFine Sculpture Factory. With an extensive selection of sculptures available in different styles, impeccable craftsmanship, and a commitment to customer satisfaction, we are the premier destination for angel sculptures. Explore our collection today at our website and elevate your space with the celestial charm of a marble angel statue from YouFine Sculpture Factory.
Send your message to us:
---
Post time: 2023-06-30