The History of Sculpture:
The sculpture refers to ornamental objects and memorials that are carved to beautify the environment or used for commemorative significance. At the same time, sculptures have certain meanings, symbols, or pictograms. The production and development of sculptures are closely related to human production activities. And also are directly affected by social ideologies such as religions and philosophy in various eras. When humans were still in the Paleolithic Age, primitive stone sculptures and bone sculptures appeared. With the development of the times, more and more materials are available for sculpture.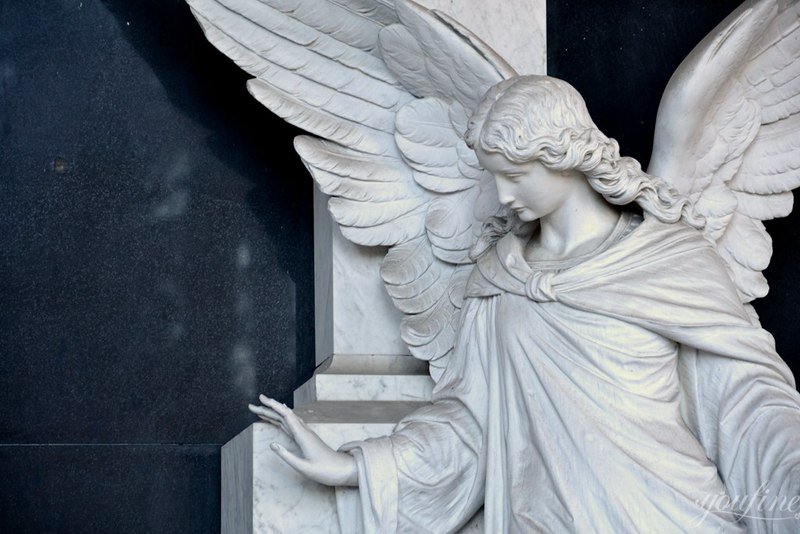 The Material Used to Make Sculpture:
All materials can be divided into traditional materials and new materials. The traditional materials for sculpture include wood, stone, concrete, plaster, bronze, ceramics, and so on. The new materials include stainless steel, fiber, glass, photosensitive materials, and so on.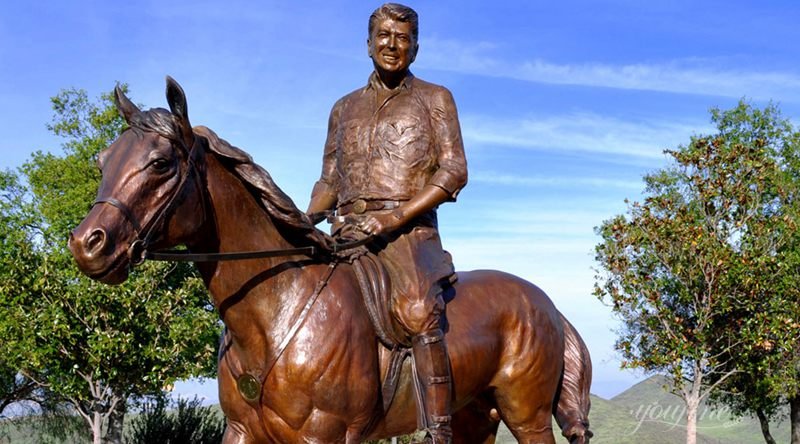 So what is the best kind of material to use as a medium for a sculpture? In my options, marble, bronze, and stainless steel are the best types of sculpture materials.  
1. Marble–the Gift from Nature:
Among the types of sculpture materials, the most popular among artists is marble. Marble sculptures are inseparable from the culture of many countries in the world. Hunan white marble in China, Carrara in Italy, and Egyptian beige in Egypt are all highly sought-after materials. And marble has always been the darling of sculptors and artists. This is because marble has many advantages and has a high collection value.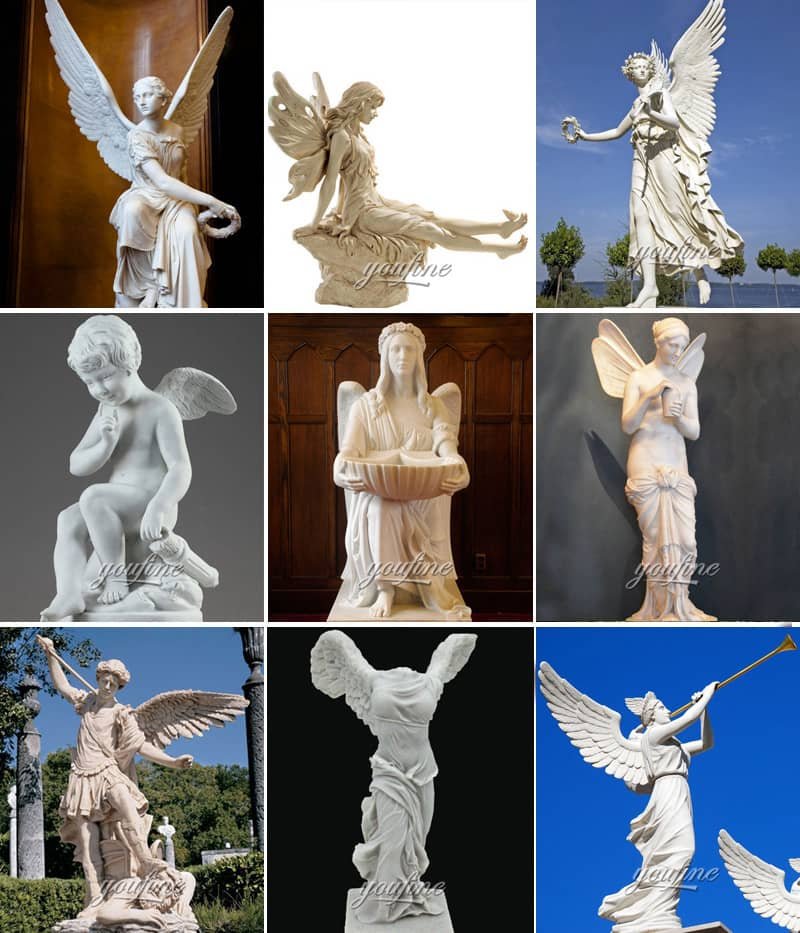 First of all, marble is non-renewable. This material is a gift from nature, so there will be fewer high-quality marble materials with continuous mining. Secondly, the marble material has the advantages of compact structure, good compressive strength, natural texture. At the same time, marble material has high hardness, strong wear resistance, and is not being affected by moisture. So it is very convenient for maintenance and has a long service time.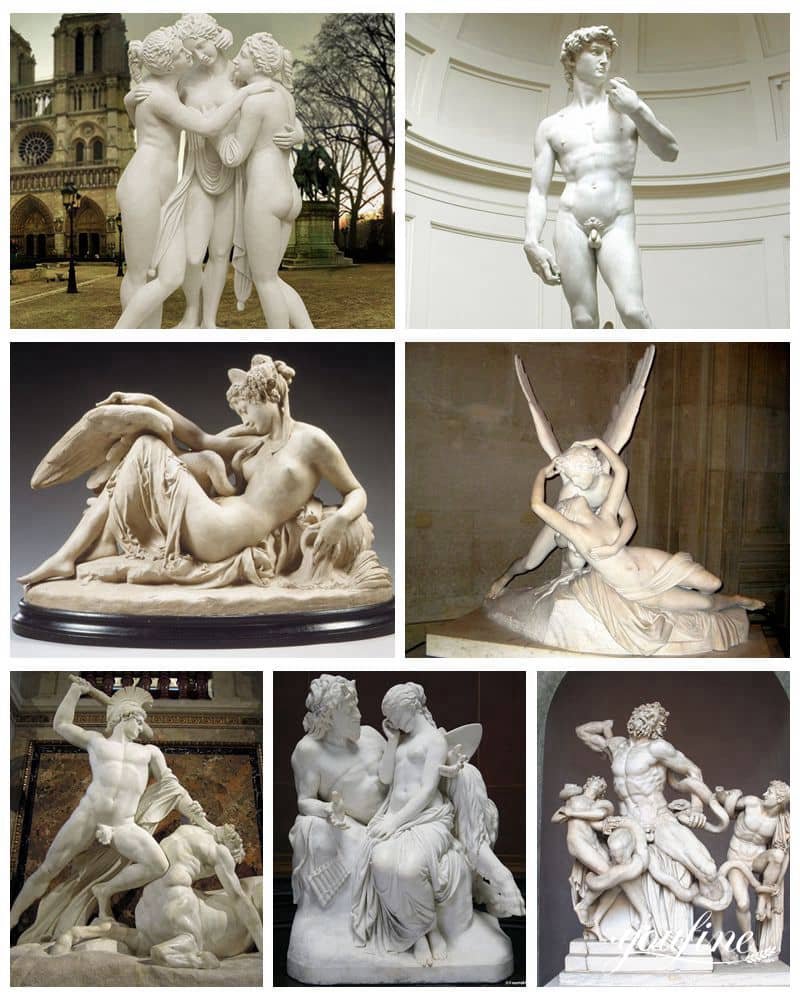 2. Bronze–Historical Precipitated Material:
Among the types of sculpture materials, the oldest in history is bronze. Bronze sculptures have a long history. Like many symbols and totems in ancient times, they were made of bronze. Many very beautiful bronze sculptures have been circulating for hundreds or even thousands of years. In some cities with a strong historical atmosphere, historical bronze sculptures can be seen everywhere.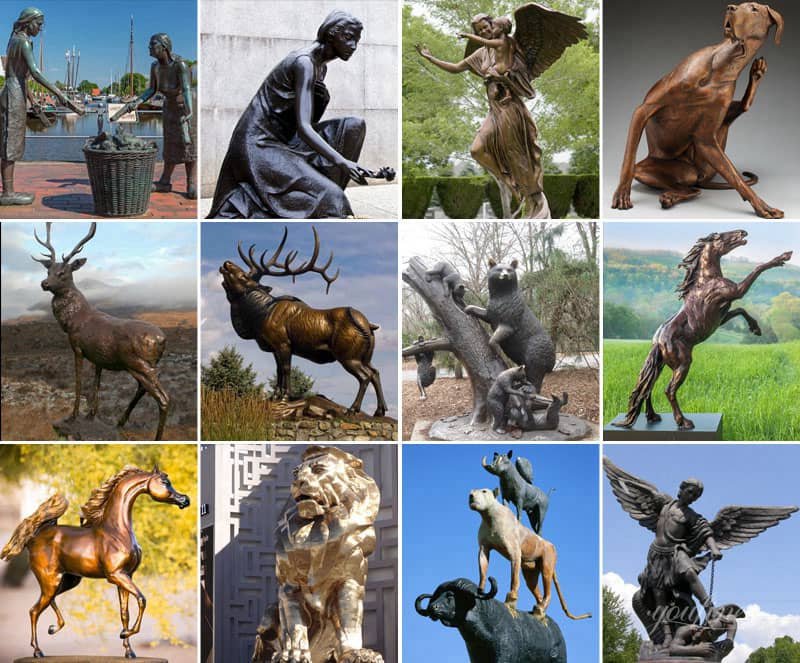 This is because bronze sculptures can withstand the test of time, their brilliance will not disappear, they are eternal classics. Moreover, the colors of the places where the bronze sculptures are often touched by people to look brighter and shiny. Therefore, the bronze sculpture does not need frequent maintenance and repair and would be more charming with the time going.
3. Stainless Steel– Modern and Novel:
Among the types of sculpture materials, the most novel and modern is stainless steel. Stainless steel is a new type of material developed in modern society. It is a synthetic metal. Its color is silver-white and has luster. When making stainless steel sculptures, they can be painted in different colors or different surface treatments according to needs.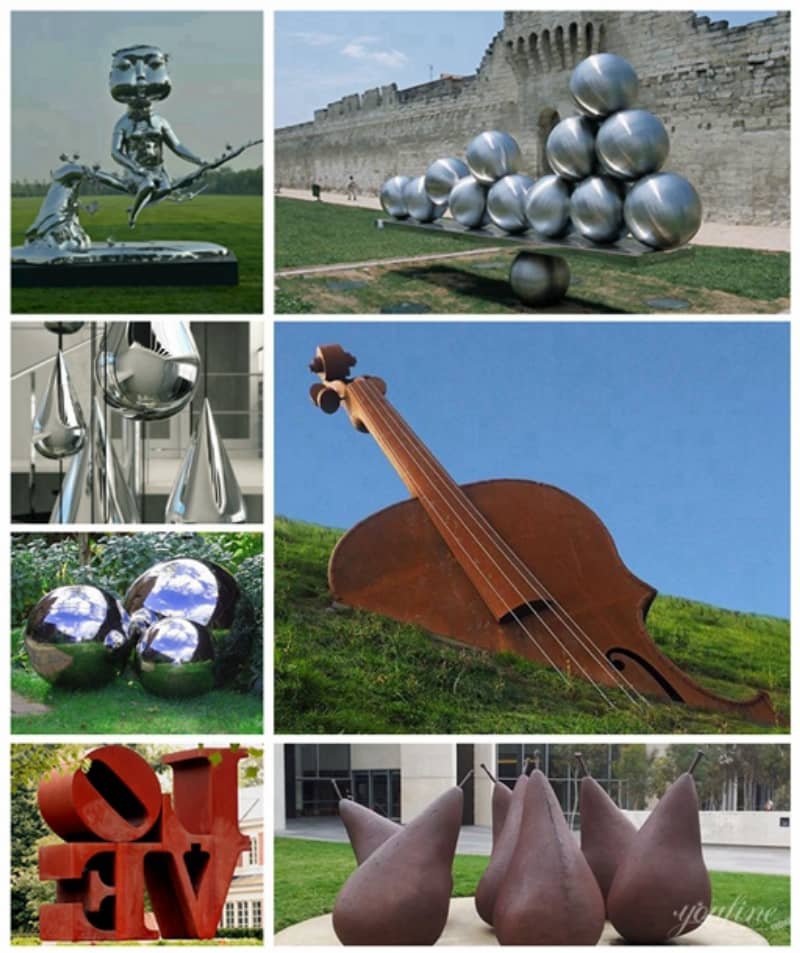 Most stainless steel sculptures are novel in shape, unique in design. So the stainless steel sculpture matches the modern urban space very well and can be well integrated with the modern decoration style.  In addition, the stainless steel sculptures are always full of modern and futuristic and are at the forefront of the times. Therefore,  it is often the favorite of some modern emerging artists. At the same time, stainless steel sculpture has many advantages that other materials do not have. It is more resistant to corrosion than other sculptures, and it is also resistant to high temperatures. So it can survive in many harsh environments.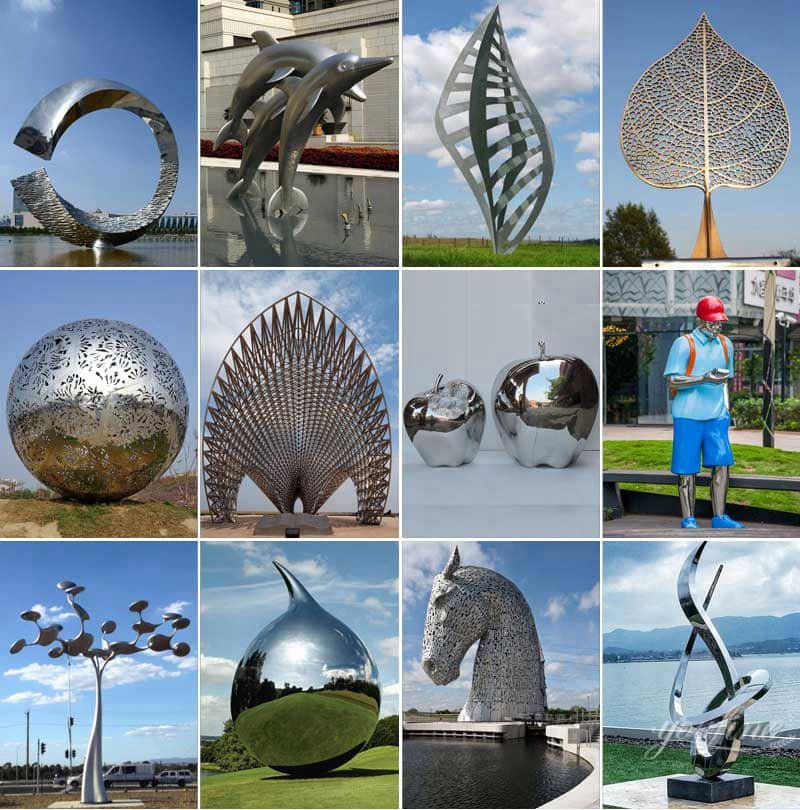 How to Get A Sculpture Made of High-quality Materials?
If you want to buy high-quality sculptures, you must choose a reliable factory. If you want to have a high-quality and inexpensive sculpture, the best choice is to find a source supplier factory. YouFine is a professional sculpture factory, mainly engaged in high-end custom sculptures. YouFine's sculptures are all fine art sculptures, which are very popular among customers.
YouFine's customers are all over the world. YouFine sculptures can be found in Italy, Asia, Europe, the Baltic Sea, India, the Middle East, the United States, Australia, and many other countries. And most of YouFine's customers have become repeat customers. So YouFine could be your good choice. Because YouFine guarantees 100% of the real materials, the quality of the sculptures is very high. So the customers are all very satisfy.
Material is the life of sculpture. No matter what the material is, it is the beauty of art that we are constantly pursuing, so that the material and sculpture can be better integrated with the environment. If you want to have sculptures with real artistic value, you have to understand the material of the sculptures. YouFine is a professional sculpture factory, we can provide you with the best quality materials to make the sculpture.
Send your message to us:
---
Post time: 2021-08-13