In the world of marble carving art, the acanthus leaf is a popular motif that has been widely used throughout history. Its intricate and elegant design makes it a favorite choice for architectural elements, decorative objects, and sculptural details. Here are some applications of the acanthus leaf in marble carving art:
1.Marble Capitals and Columns:
Acanthus leaf motifs are commonly found on the capitals of columns in classical architecture, such as the Corinthian order. The leaves are intricately carved and arranged in a spiral pattern, creating a visually striking and elaborate design.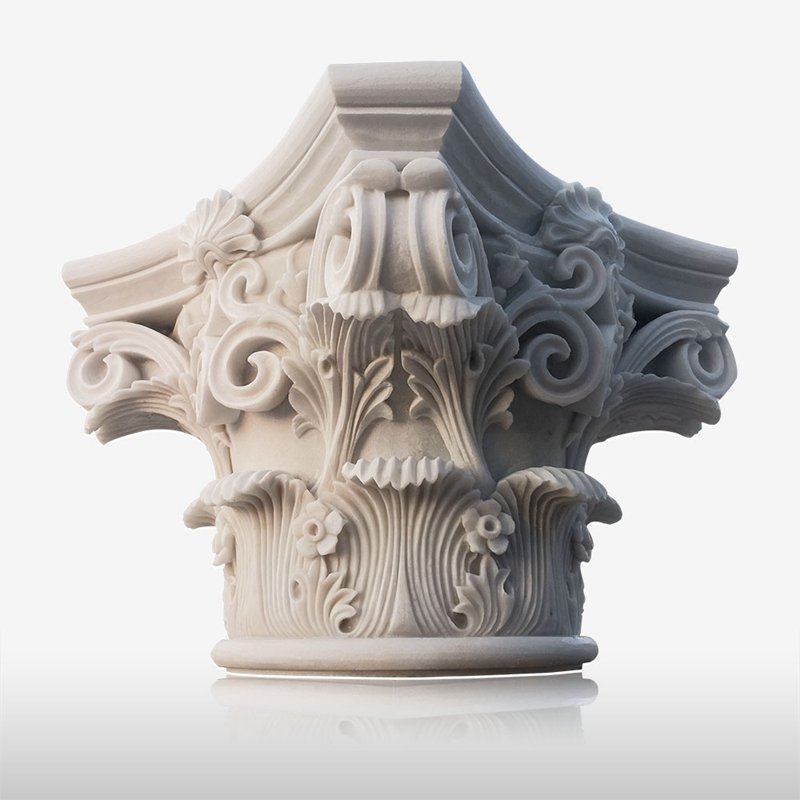 2.Marble Friezes and Cornices:
Acanthus leaves are often incorporated into marble friezes and cornices, which are decorative bands or moldings that run along the upper part of a wall or building facade. The leaves can be sculpted in high relief or low relief, adding depth and texture to the surface.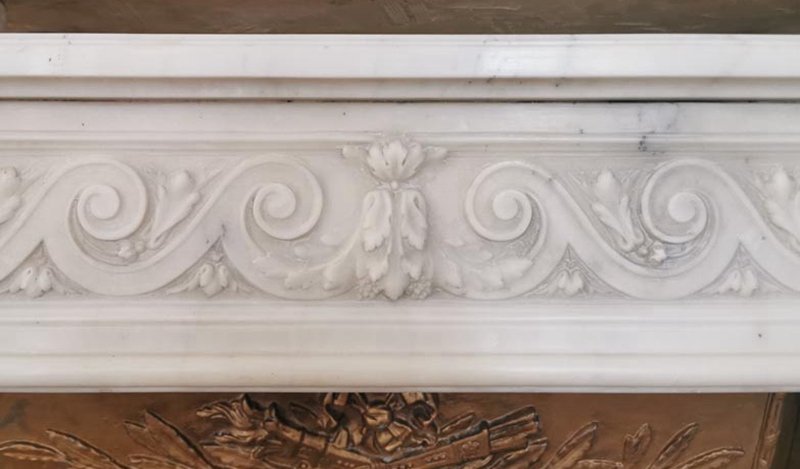 3.Marble Fireplace Mantels:
Marble fireplace mantels often feature acanthus leaf carvings as embellishments. The leaves may adorn the legs, frieze, or even the mantelshelf itself, providing a touch of elegance and sophistication to the fireplace surround.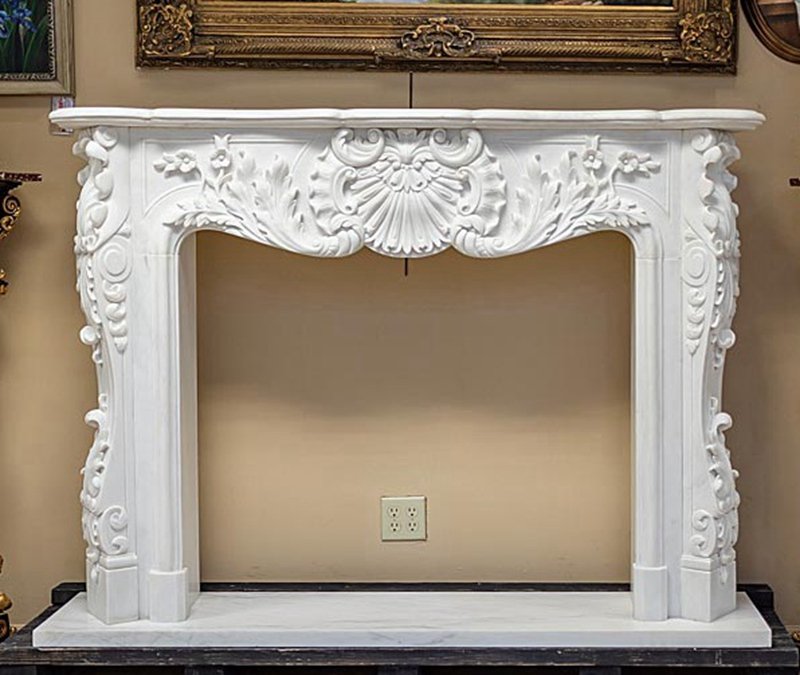 4.Marble Furniture Details:
Acanthus leaf motifs can be found on various furniture pieces, such as marble benches, marble tables and so on. The acanthus leaf marble carvings are usually on the table legs, chair backs, and cabinet doors. These carvings add a sense of refinement and beauty to the furniture, transforming them into works of art.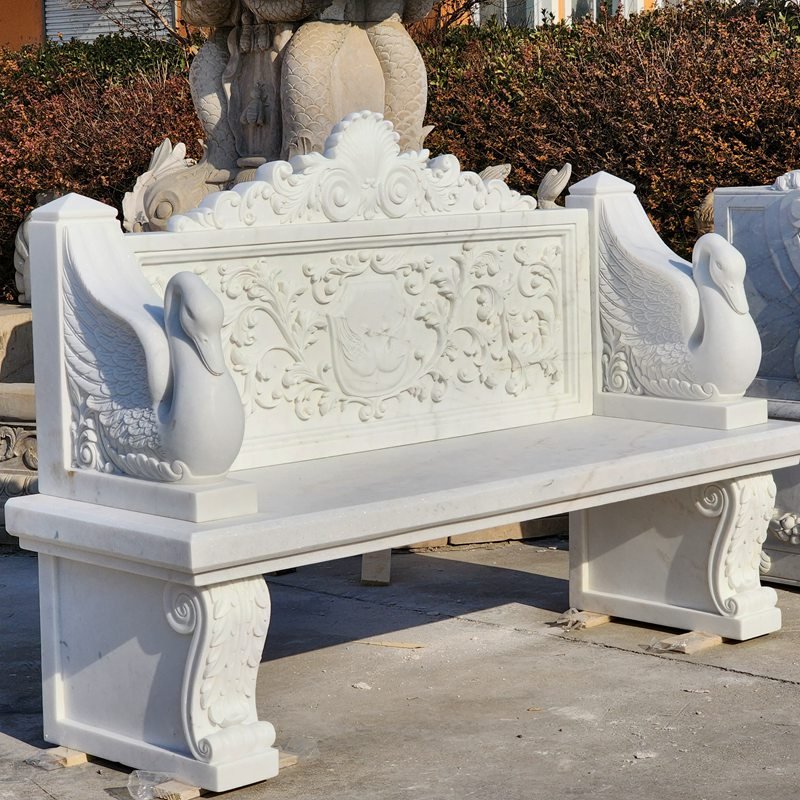 5.Marble Sculptures and Statues:
Marble sculptures and statues often incorporate acanthus leaf elements as decorative accents. Usually, the acanthus leaf would be on the figure statue's decorations, or on the things the in the figure statue's hand. The leaves can be sculpted individually or as part of a larger composition, enhancing the overall aesthetic appeal of the artwork.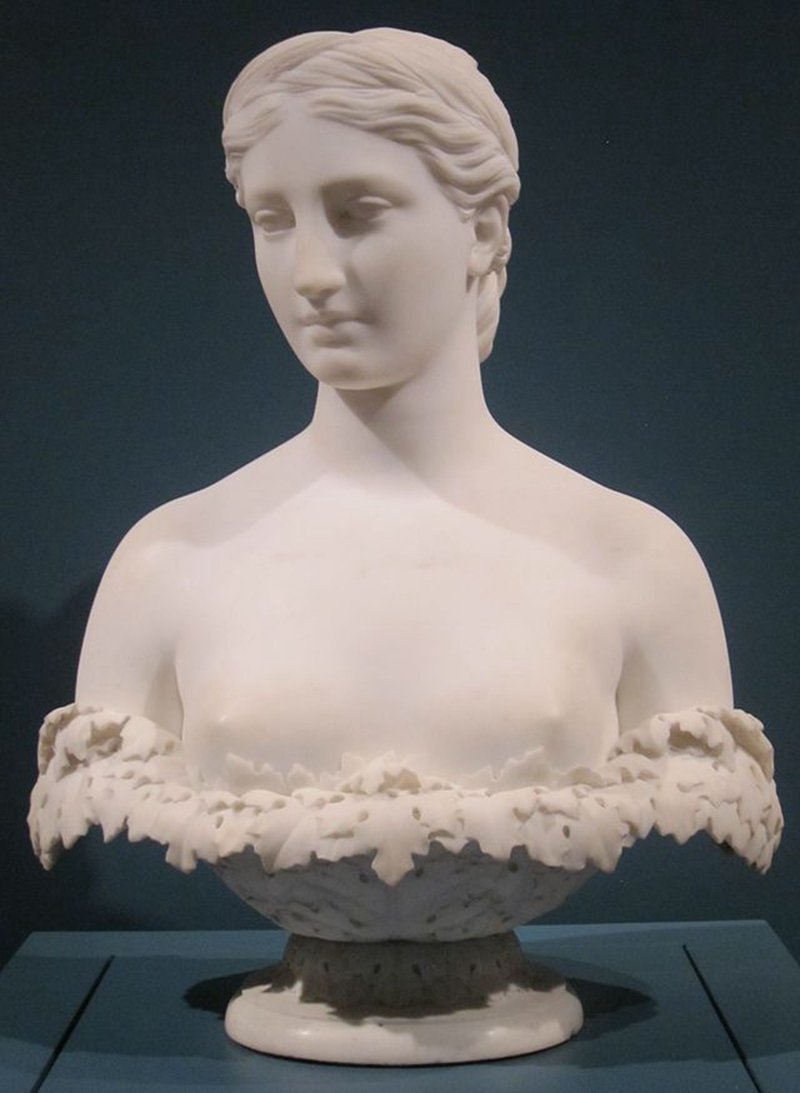 6.Architectural Ornaments:
Acanthus leaf carvings are used as standalone decorative ornaments in architectural applications. They can be found on arches, pediments, balustrades, and other architectural features, creating a sense of grandeur and classical beauty.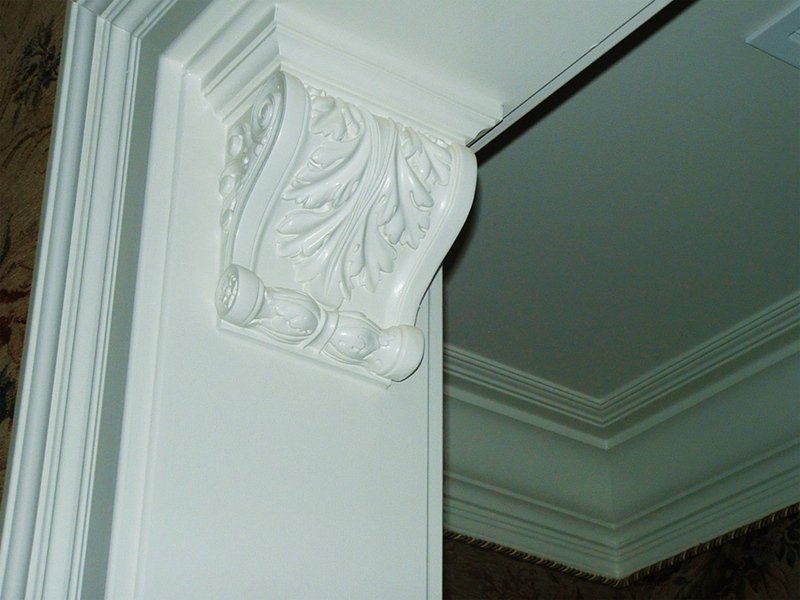 7.Flower Pots:
Acanthus leaf carvings can adorn the sides or rims of marble flower pots, adding an exquisite touch to these gardens or indoor accessories. The leaves can be intricately carved and arranged in patterns, creating a decorative element that complements the beauty of the plants or flowers they hold.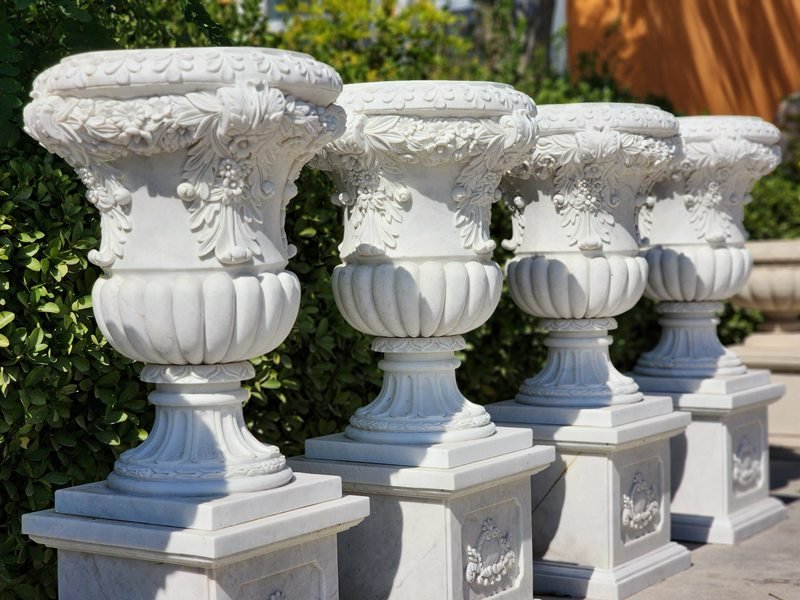 8.Door Frames:
Acanthus leaf designs are often incorporated into the architectural elements of door frames. The leaves can be carved as part of the door's surround or integrated into the architrave above the door. This decorative feature adds a touch of elegance and refinement to the entrance of a building or room.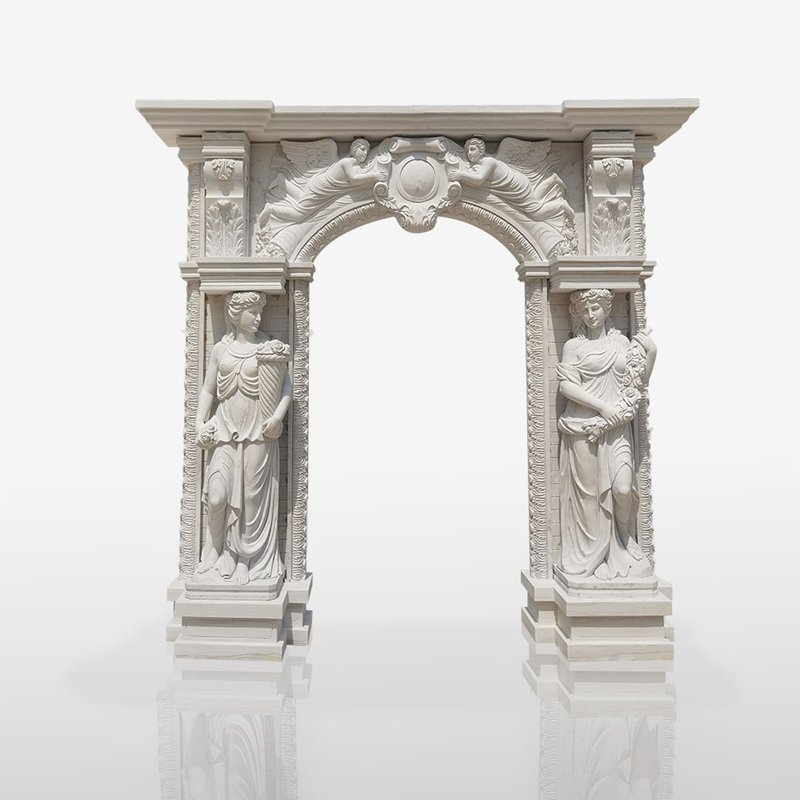 The acanthus leaf motif's versatility allows it to be applied in various contexts, enhancing the aesthetic appeal of objects and architectural elements. Whether it's in capitals, friezes, furniture, sculptures, or even flower pots and door frames, the acanthus leaf design continues to be a popular choice in marble carving art.
Send your message to us:
---
Post time: 2023-06-09