Life-size horse statues make for an impressive addition to any outdoor landscape. Whether placed in a front yard, backyard, or pasture, these majestic sculptures inject personality and draw the eye. Metal horse statues are especially popular for their durability and ability to withstand all weather conditions. From noble steeds rearing up to mares protectively watching over their foals, metal horse statues capture the power and beauty of these creatures. Read on for 10 of the most popular metal life-size horse statues for enhancing outdoor spaces.
Rearing Bronze Horse Statue:
A rearing horse is one of the most iconic and dramatic equine poses. This bronze life-size horse statue depicts the horse up on its hind legs with front hooves kicking up toward the sky. Muscles flexed and mane and tail flowing, the horse exudes strength and vitality. Made of bronze with at least 80% copper content, this statue has superior durability and ages to a handsome patina over time when left to the elements. The detailing on these bronze life-size horse statues is exquisite, from the muscles to the lifelike facial features.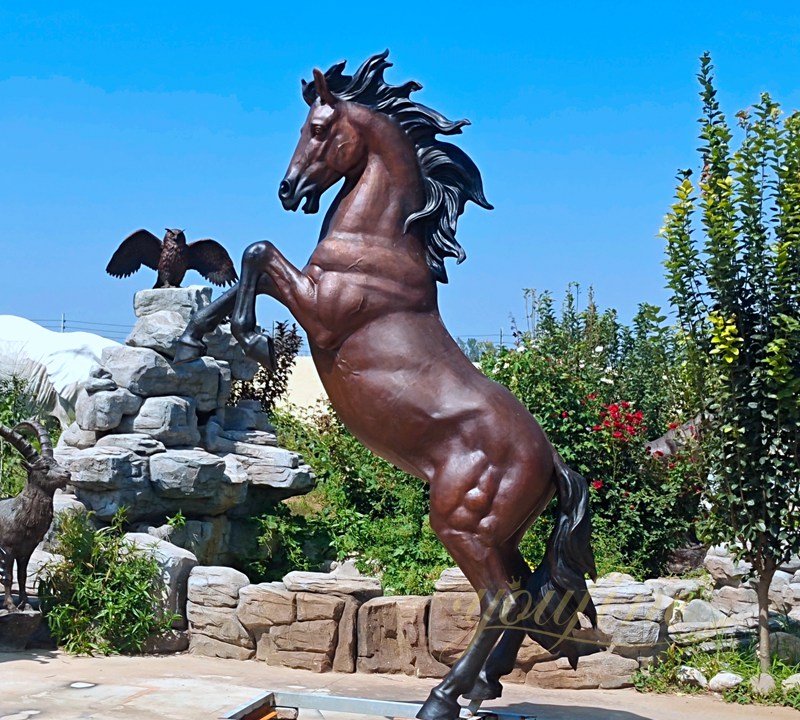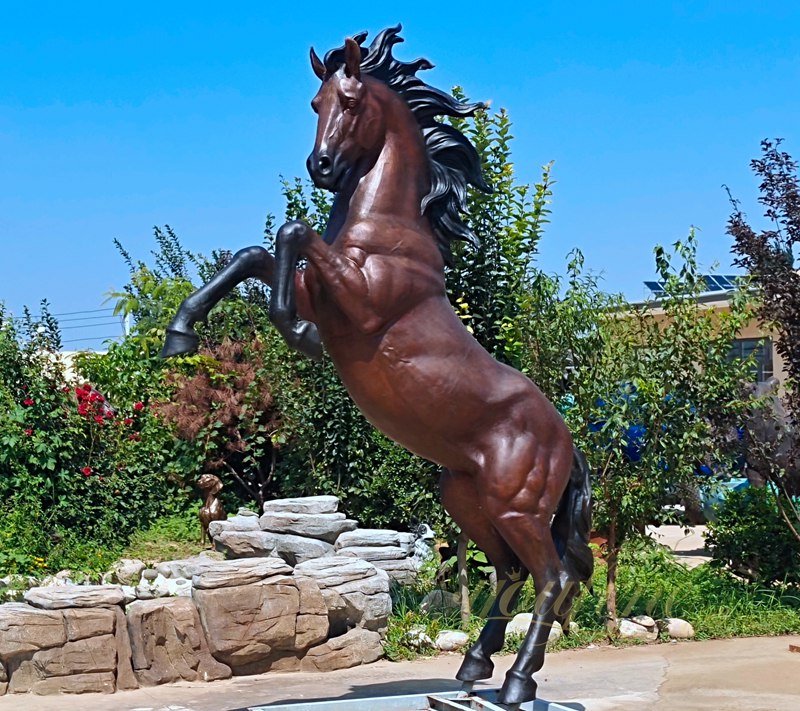 Galloping Horse Statue:
For horse lovers who want to capture the impression of a horse in full gallop, this running bronze horse statue is an excellent choice. The horse's legs are outstretched as if racing at top speed, with mane and tail waving behind it. This creates a sense of forward momentum and excitement. This horse sculpture enlivens any landscape with its energy and sense of life in motion. The galloping stance also facilitates dynamic shadows on the ground, changing throughout the day.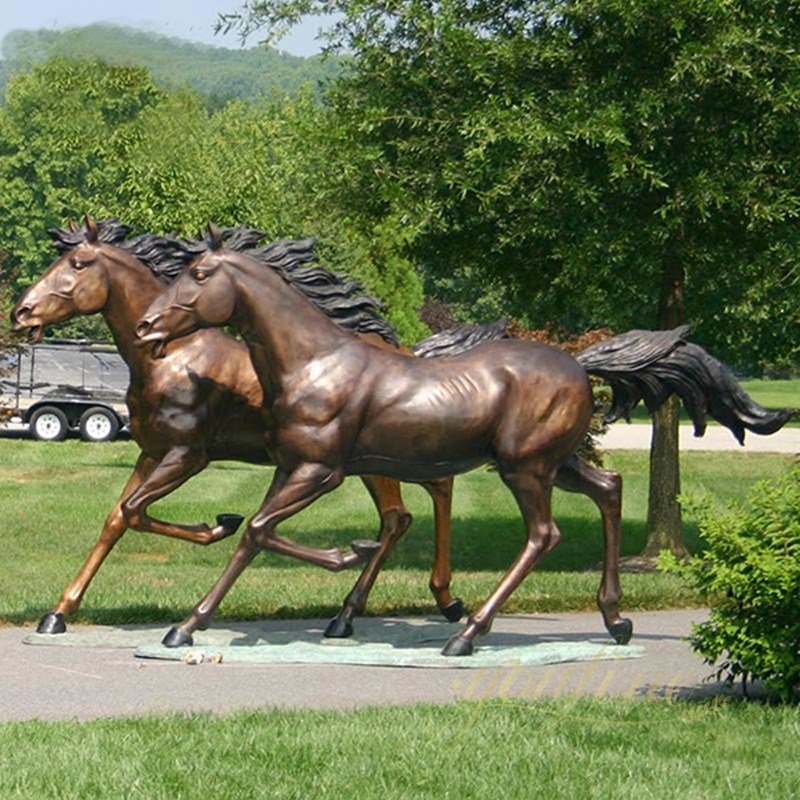 Arabian Horse Statue:
Distinguished by its elegant arched neck, dished profile, and high tail carriage, the Arabian breed has an unmistakable beauty. This Arabian horse statue reflects the breed's proud bearing in its upright sculpted stance. Cast in quality bronze with hand-applied patinas, this Arabian horse bronze statue captures the nobility and spirit of this horse breed. The flowing mane and tail add to the sense of grace. An Arabian horse statue pays tribute to this beloved breed and brings an air of dignity to outdoor spaces.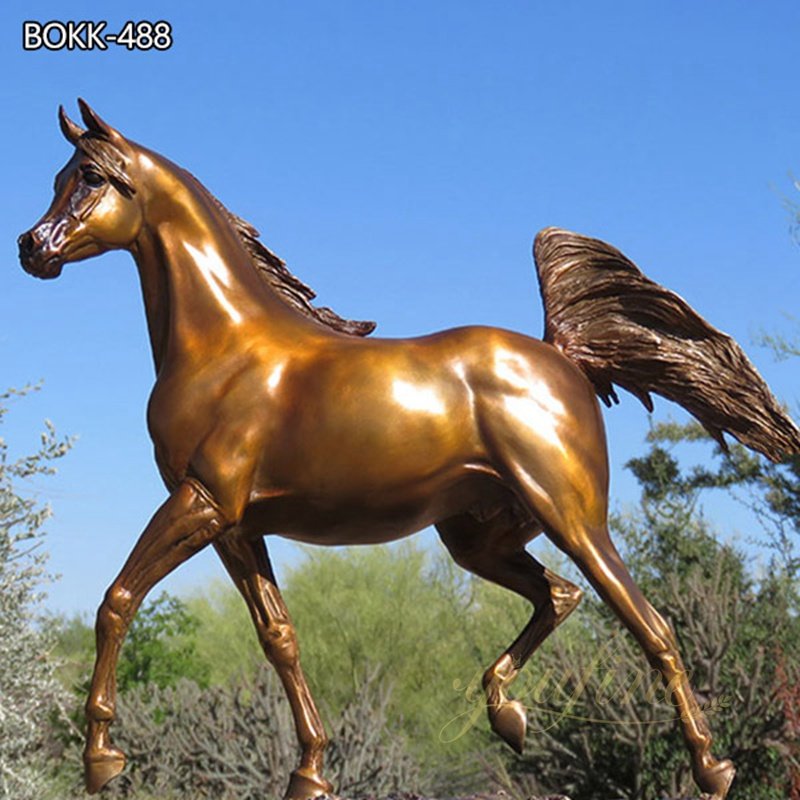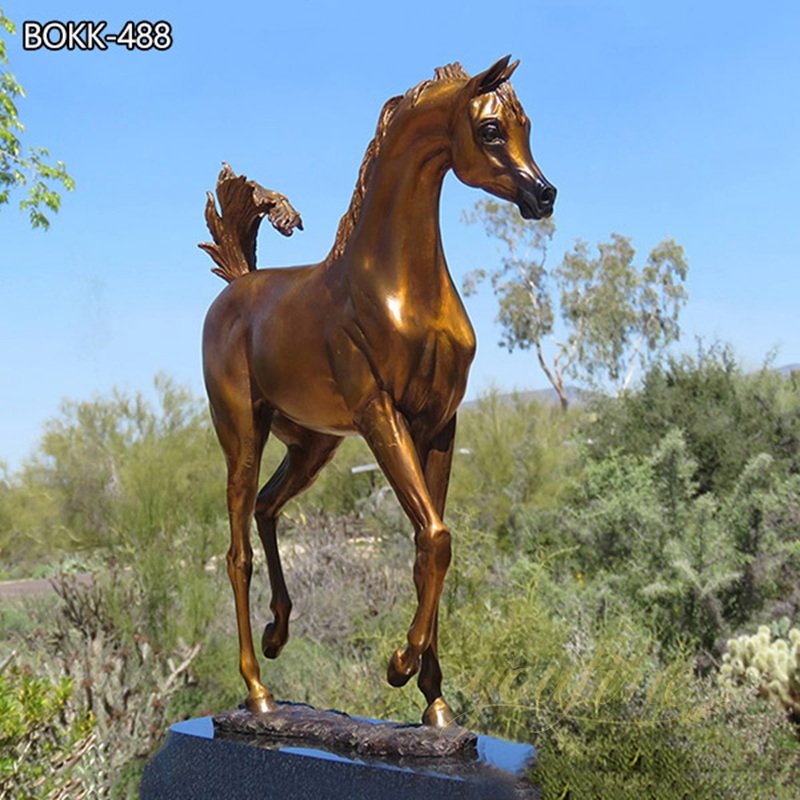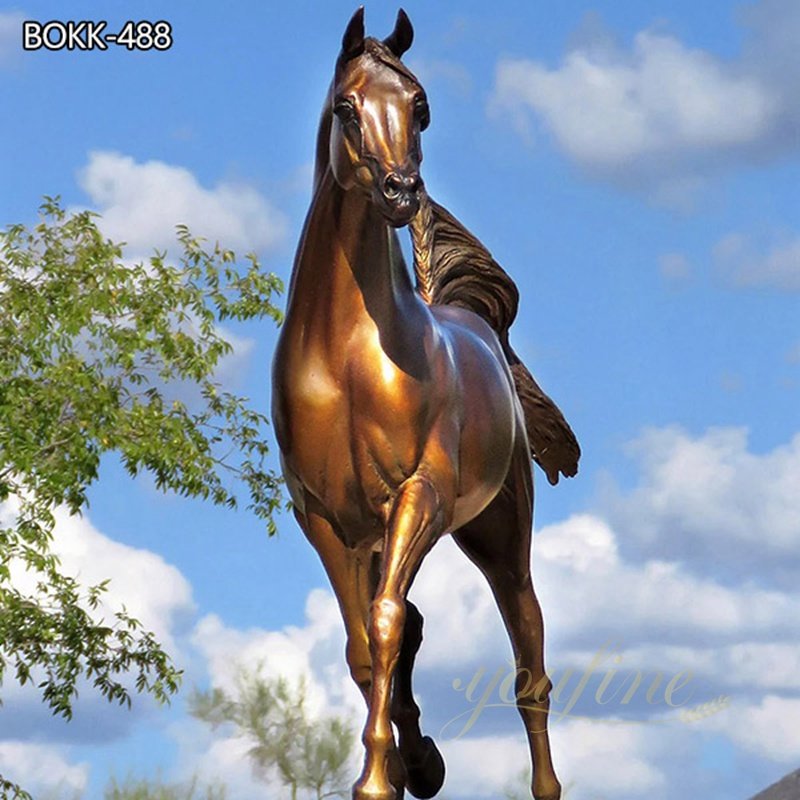 Mare and Foal Statue:
Representing the powerful bond between mother and child, a mare and foal statue is a touching addition to pastures or front entrances. These horse statues depict a mare with its young foal nestled closely at its side. The sweetness and protective quality of this pairing give these statues wide appeal. A mare and foal horse statue conveys a sense of devotion, nurturing, and the continuity of life.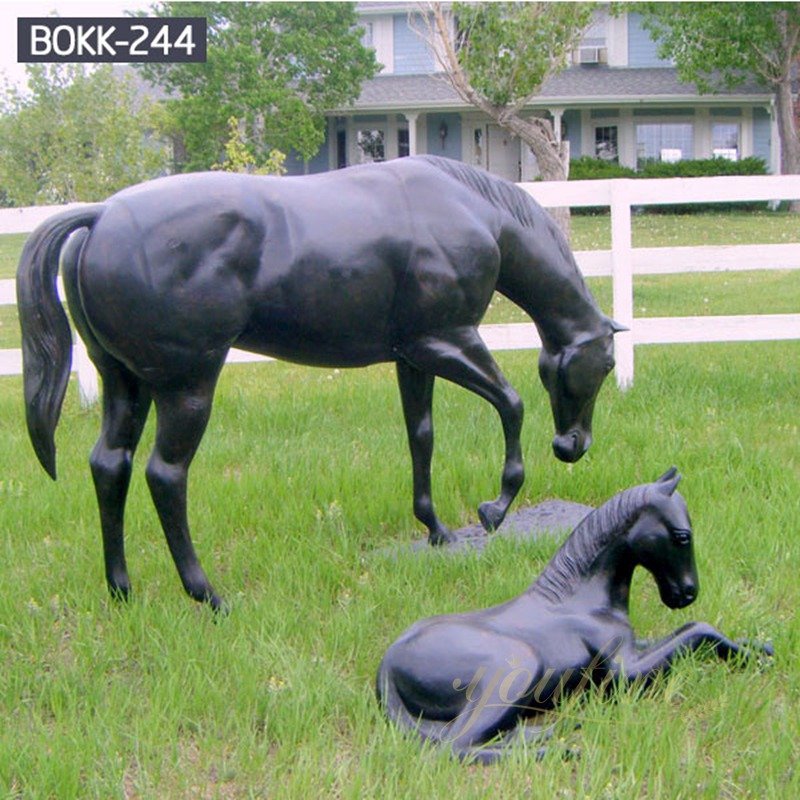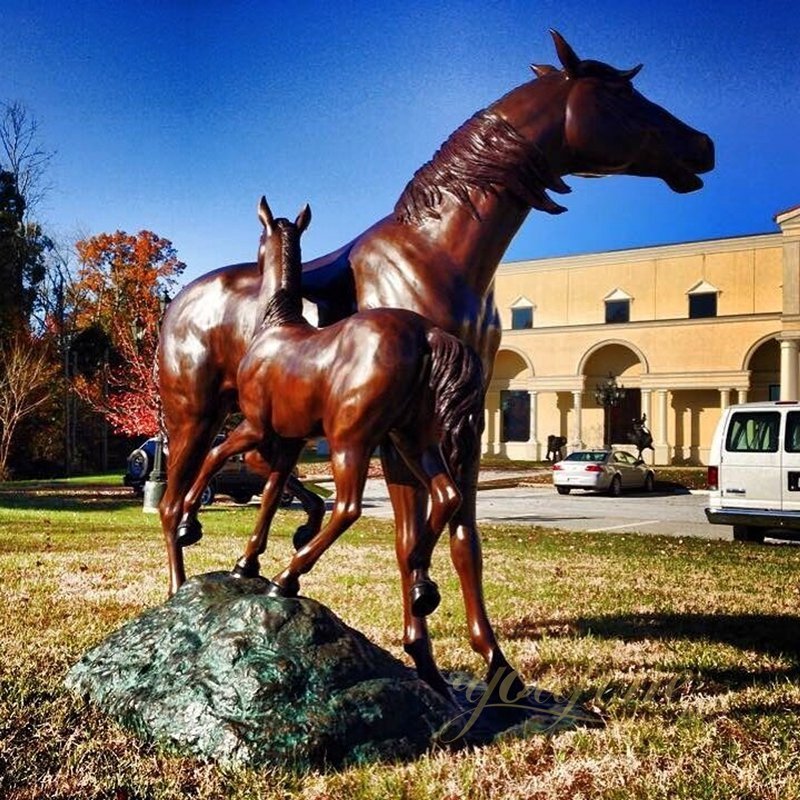 Winged Horse Pegasus Statue:
For a mythical touch, a winged horse Pegasus statue captures the magic and symbolism of this legendary creature. Although forged in stainless steel, the wings give the impression of flight and fantasy. These winged horse statues make eye-catching focal points in gardens or placed atop pillars at the entry to a driveway. The Pegasus was thought to represent wisdom and fame in Greek mythology. A symbol of inspiration, a winged horse statue stirs the imagination and elevates any space.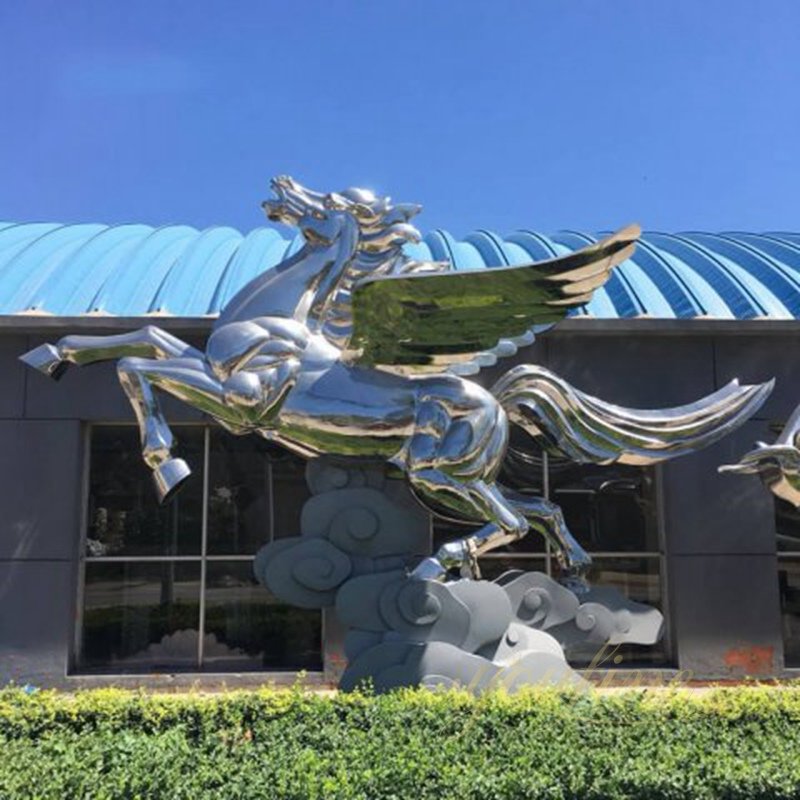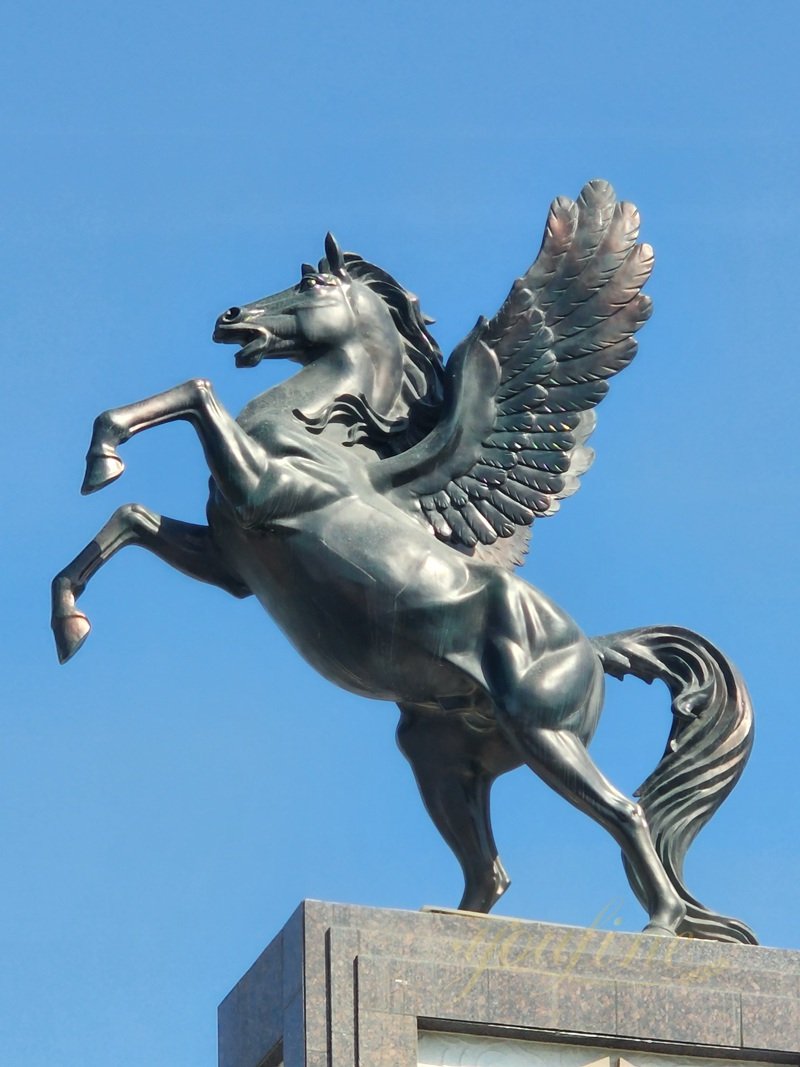 Geometric Modern Horse Statue:
For contemporary garden spaces, a geometric modern horse statue has an abstract, minimalist style. Instead of intricate detailing, these statues are simplified into sleek shapes and smooth planes. The fluid shapes still capture the horse's anatomy in an elegantly minimal way. The geometric horse statue has a polished mirror surface that interacts with light, and is also available in a variety of other colors to meet the different expectations of customers. They work well in modern gardens paired with stone, water features, and architectural plants. The contemporary style brings artful sophistication.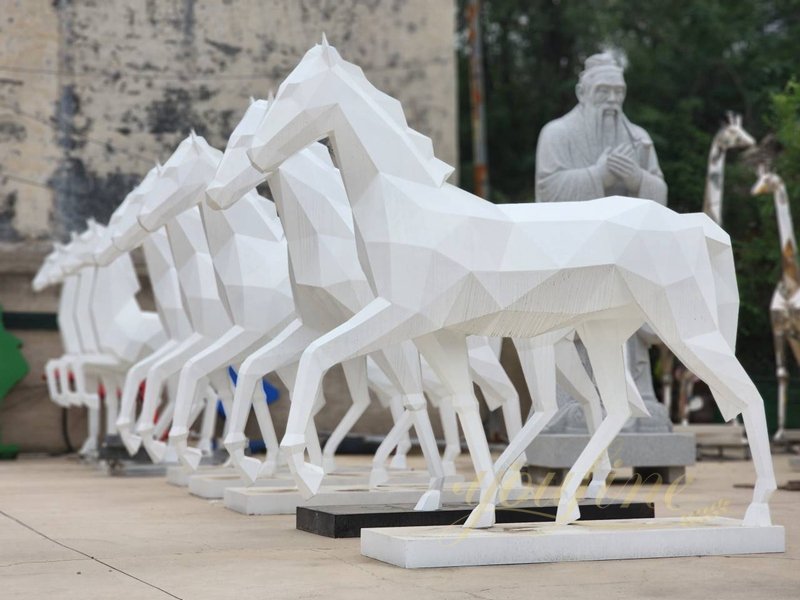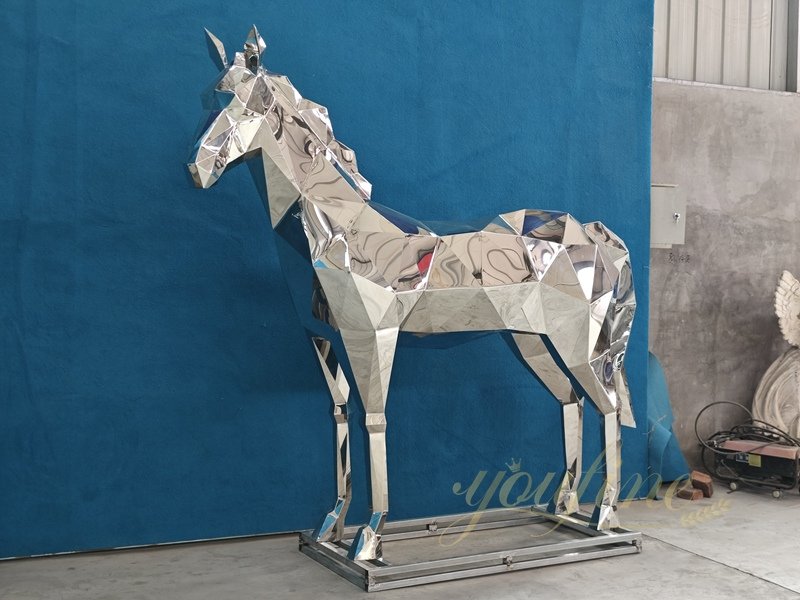 Abstract Horse Statue:
Truly unique horse statues utilize abstraction to create an impression of a horse with unexpected materials or distorted shapes. This allows great artistic freedom to interpret the horse's form in avant-garde ways. Some abstract horse statues still retain anatomically correct proportions but may have multifaceted mirrored surfaces fracturing the image. These unconventional sculptures are sure to be conversation pieces.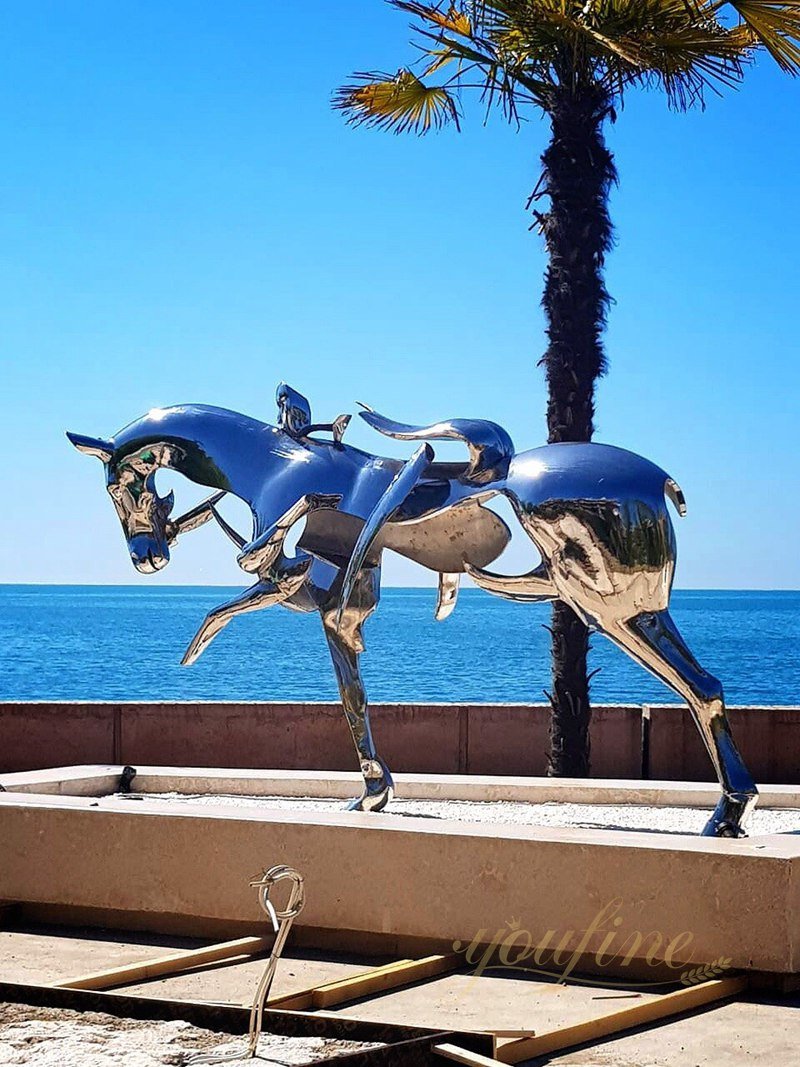 Bronze Horse Head Statue:
A bronze horse head statue is a classic way to introduce equine art. These statues depict just the head, neck, and part of the chest of a horse. Hand-finished bronze with clean lines and excellent detailing captures the essence of the horse's strength and spirit with minimal details. Aged to a bronze patina, these horse head statues have a traditional, old-world look.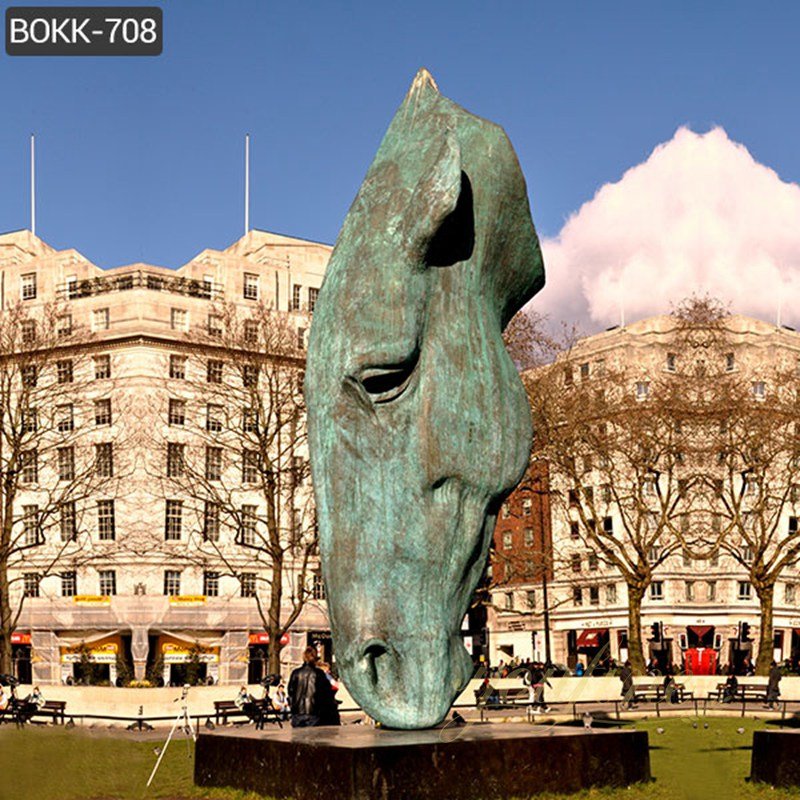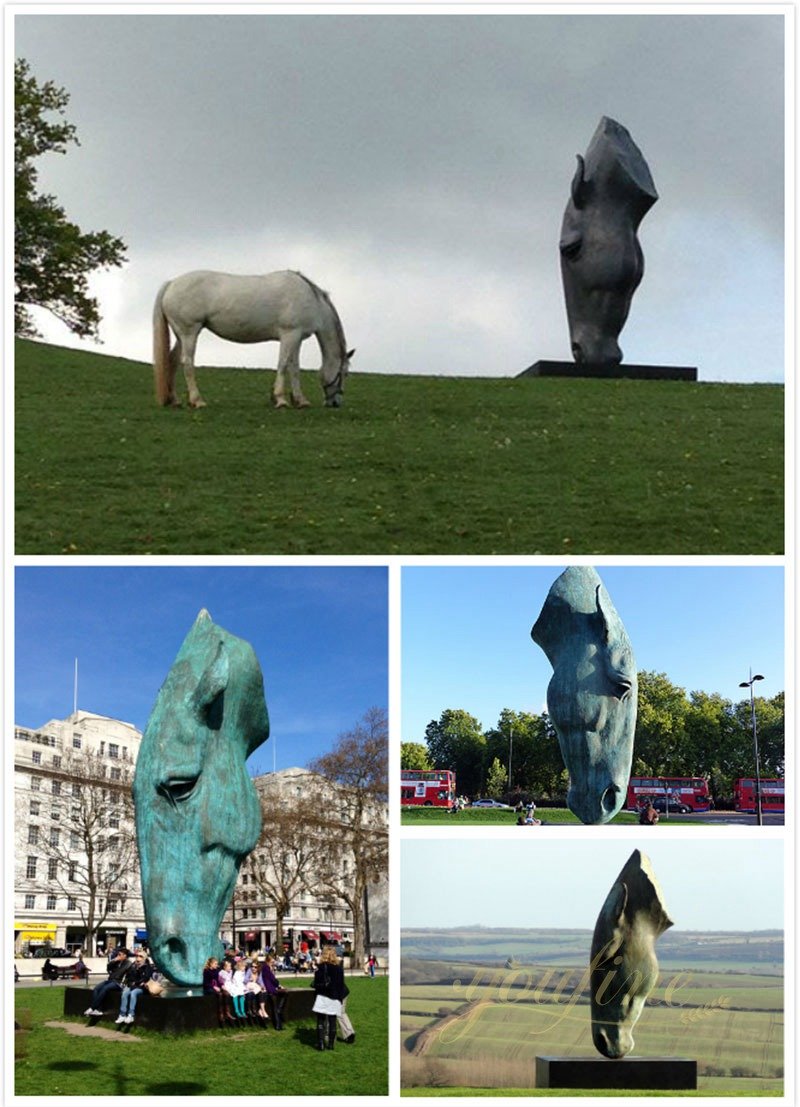 Stainless Steel Horse Head Statue:
For a more modern look, stainless steel horse head statues have sleek, contemporary styling. The brushed finish and gleaming metal create eye-catching light effects. Stainless steel is easy to maintain and resistant to corrosion. The truncation of the horse to just the head and neck gives a minimalist, abstract impression. Spotlighting at night will accentuate the flowing metal mane and the metal's reflective properties. A stainless steel horse head statue introduces sleek style.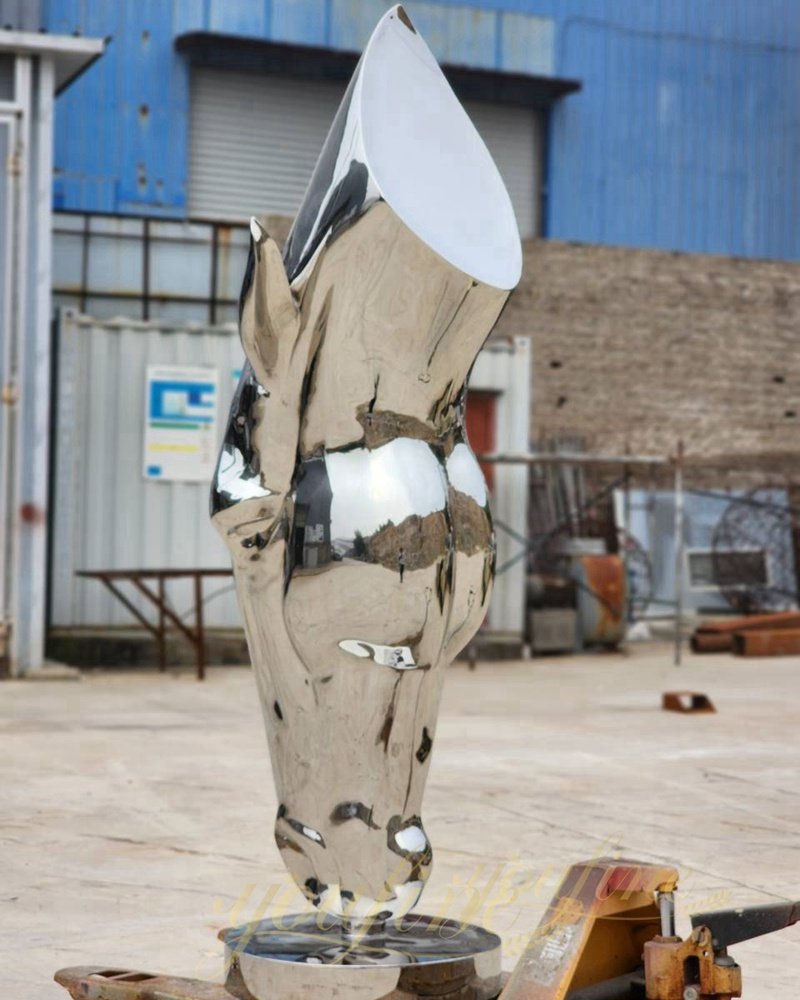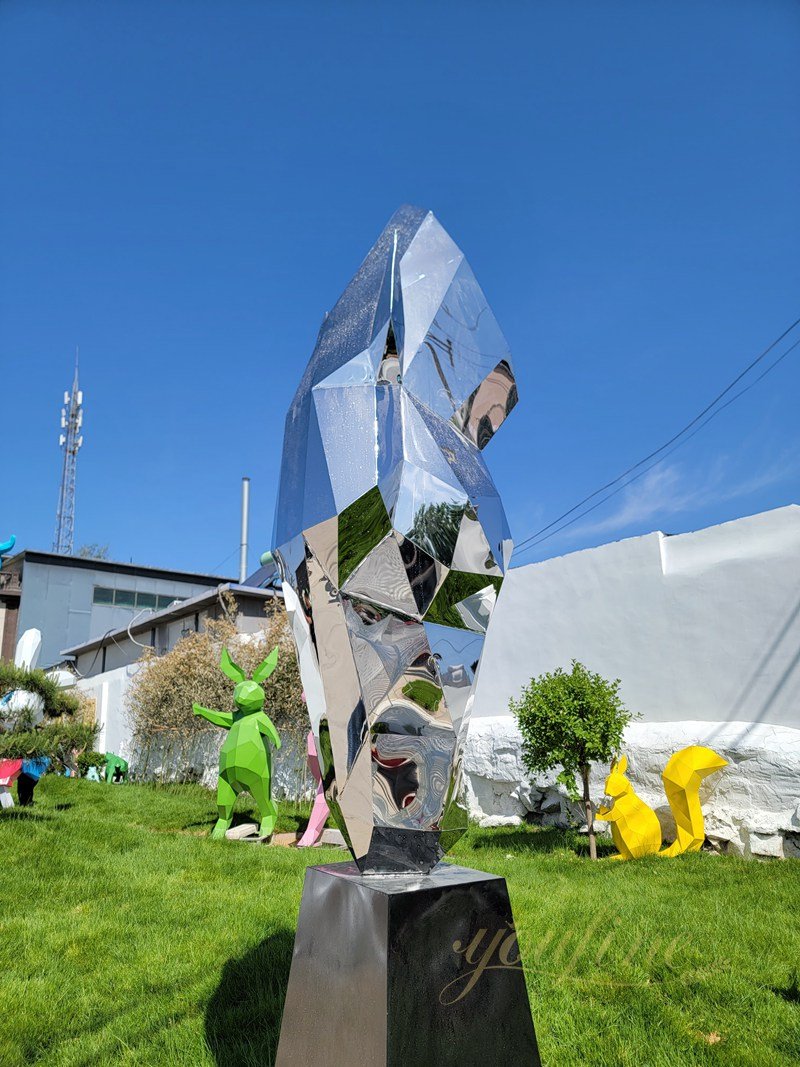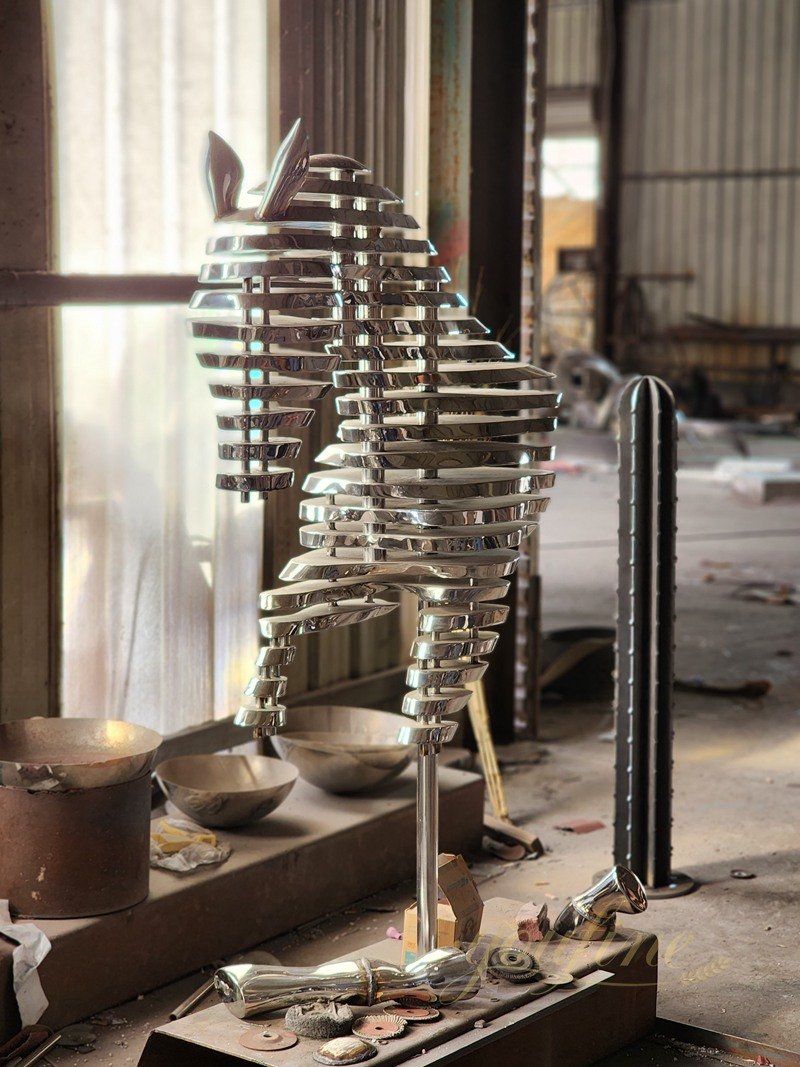 Why Choose YouFine for Your Life-Size Horse Sculptures?
At YouFine Sculpture Manufacturing Factory, we take immense pride in our expertise in crafting life-size horse sculptures that transcend the ordinary and elevate outdoor aesthetics to a whole new level. When you choose us as your partner in bringing these majestic equine artworks into your space, you can expect exceptional quality, attention to detail, and a seamless experience tailored to your preferences.
Advantages of Bronze Casting:
Exceptional Durability: Our bronze casting process utilizes materials with over 80% copper content, ensuring that your life-size horse sculpture will stand the test of time, unaffected by the elements and weathering.
Cost-Effectiveness: We offer a diverse selection of pre-existing models, allowing you to choose from a range of beautiful designs without the need for costly custom work, making our sculptures both exquisite and budget-friendly.
Masterful Sculptors: Our team of highly skilled sculptors possesses the talent and expertise needed to bring life and expression to your horse sculpture. Each piece is a work of art that captures the essence and vitality of these magnificent creatures.
Expert Coloration: Achieving the perfect colors for your sculpture is an art in itself. Our expert colorists employ chemical patination techniques to offer a wide spectrum of enduring and vibrant colors, ensuring that your sculpture remains a captivating centerpiece in your landscape.
Attention to Detail and Realism: We understand the importance of capturing the smallest nuances and details in our sculptures. Our commitment to realism ensures that every feature, from the flowing mane to the powerful musculature, is meticulously sculpted, creating a lifelike and awe-inspiring masterpiece.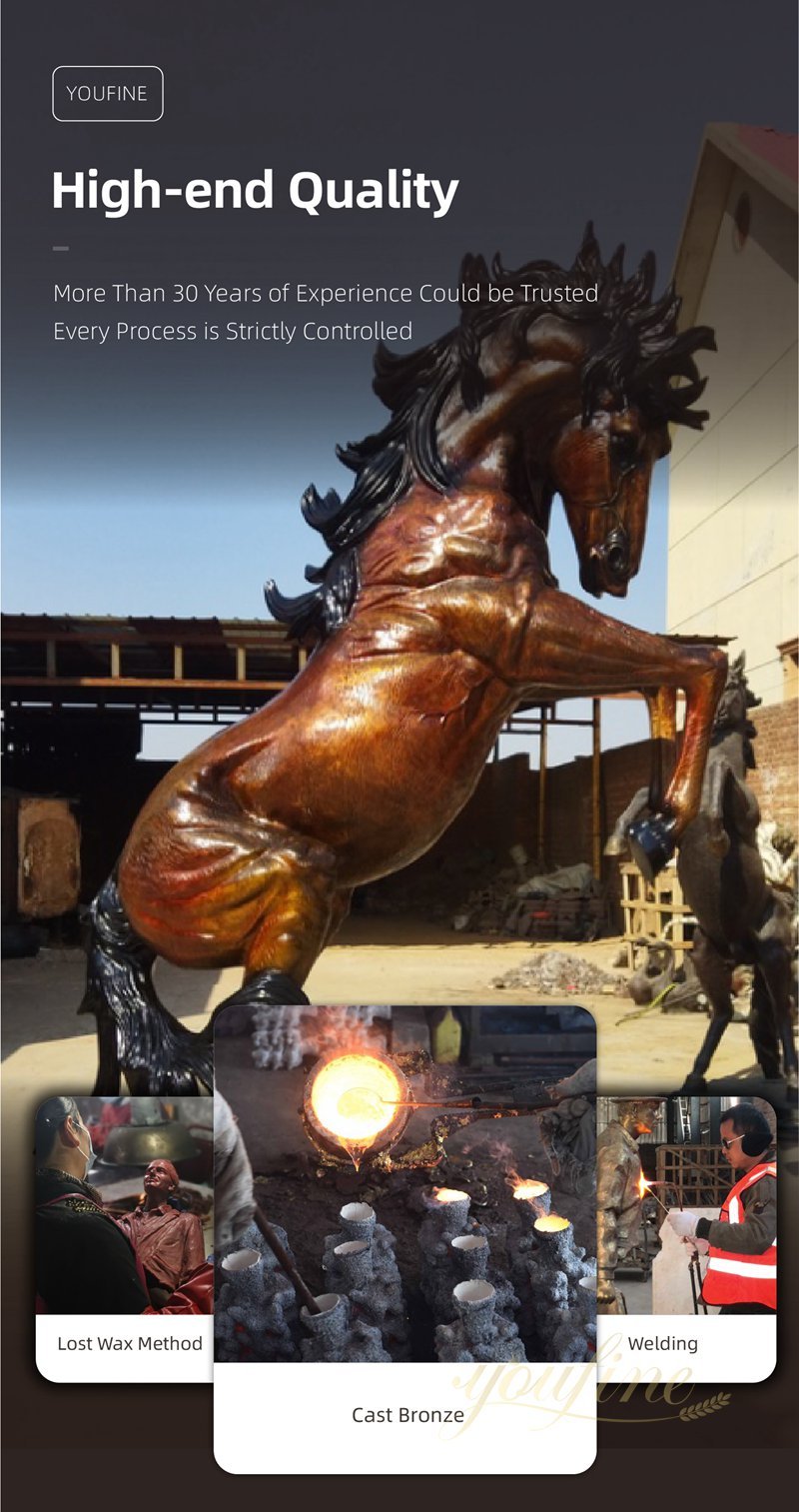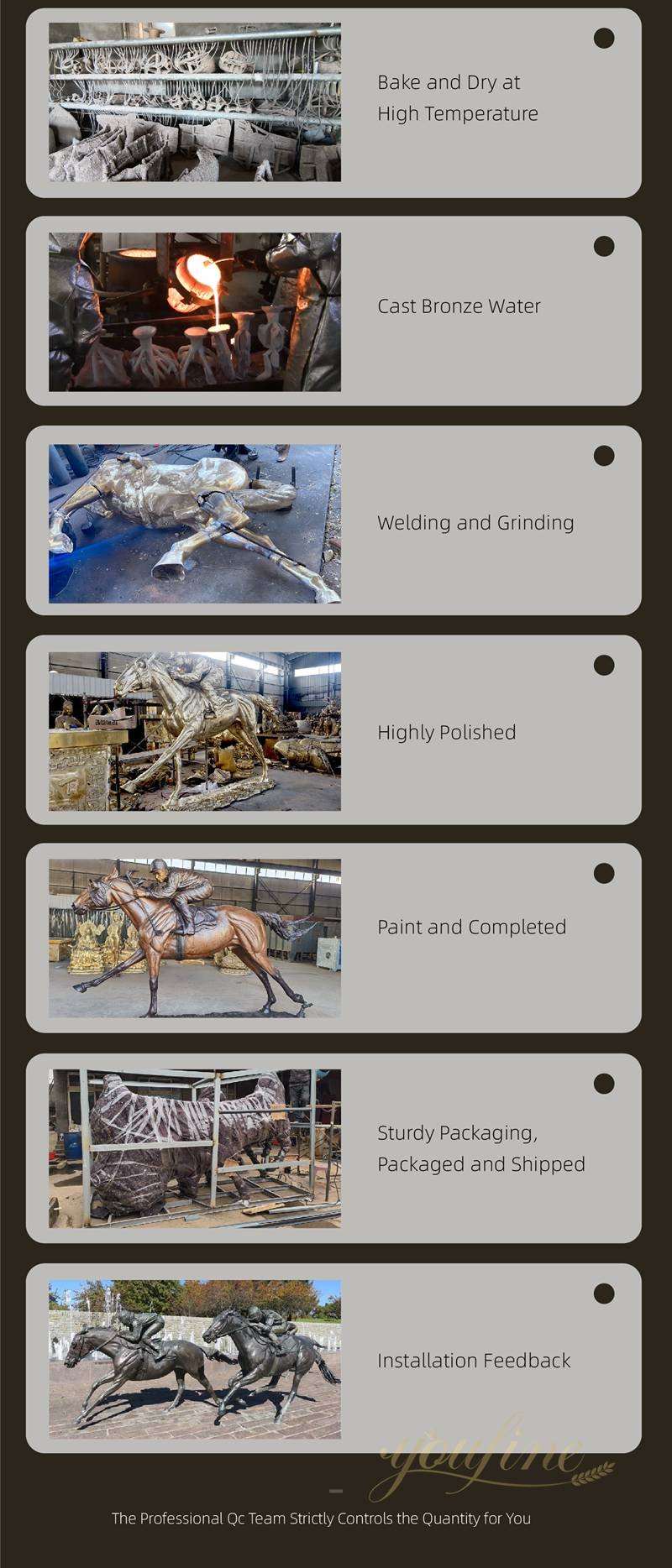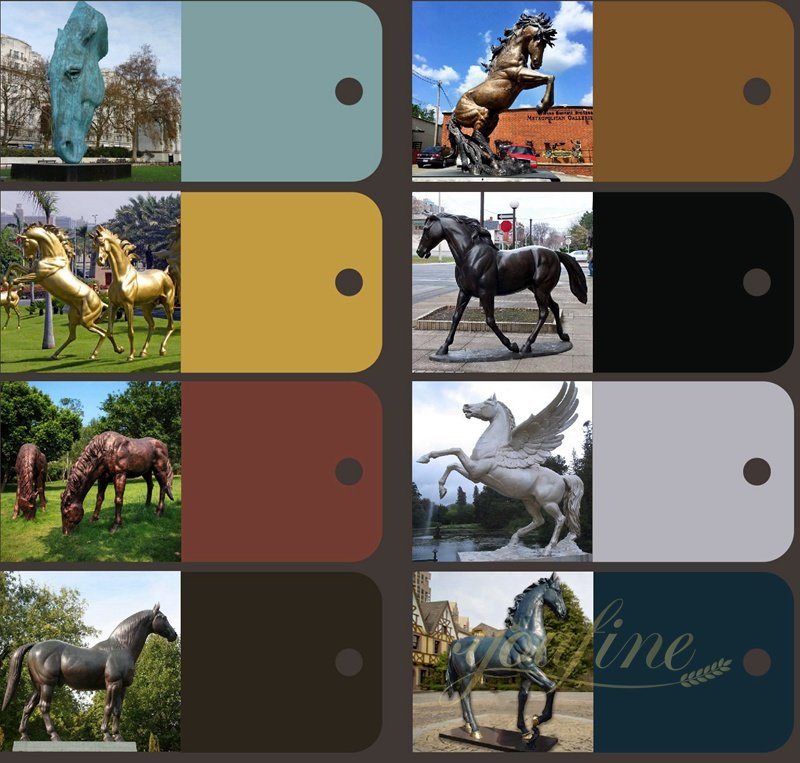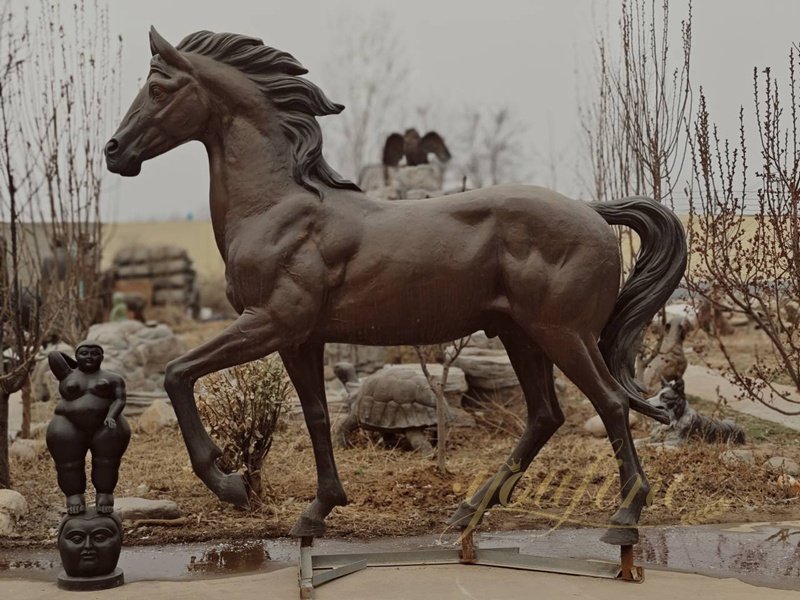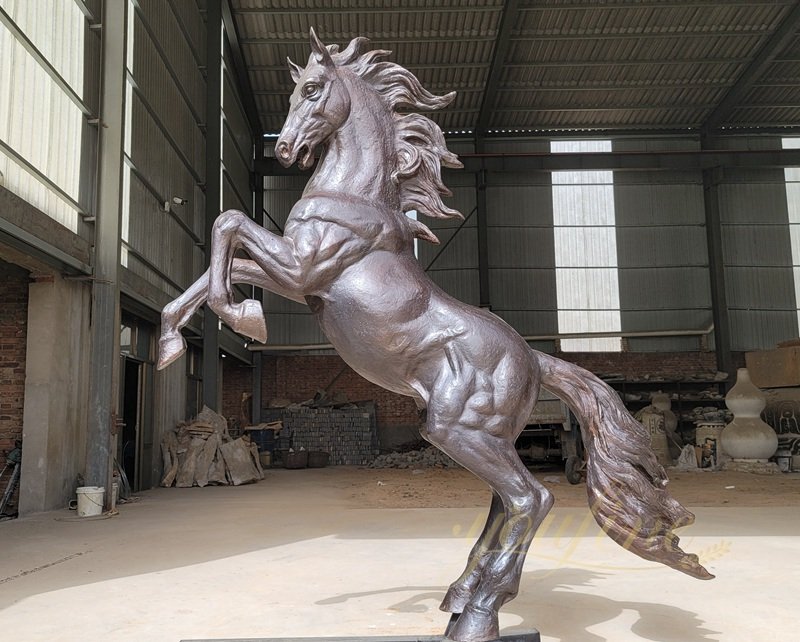 Advantages of Stainless Steel:
Artisanal Craftsmanship: Our stainless steel horse sculptures are meticulously hand-forged by skilled artisans who approach their work with dedication and passion. The result is a piece of art that showcases exceptional craftsmanship and attention to detail.
Flawless Finish: Our commitment to perfection extends to the polishing process, where we meticulously refine the surface of the sculpture to achieve a flawless finish that enhances the overall aesthetic appeal.
Vibrant and Lasting Colors: We offer a variety of automotive-grade paints in an array of colors, allowing you to choose the perfect hue that resonates with your vision. These paints not only provide vibrancy but also ensure lasting color that won't easily fade over time.
Glossy and Fade-Resistant Surfaces: The glossy finish of our stainless steel sculptures not only adds a touch of sophistication but also ensures that the surfaces are resistant to fading, maintaining the brilliance and charm of your horse sculpture year after year.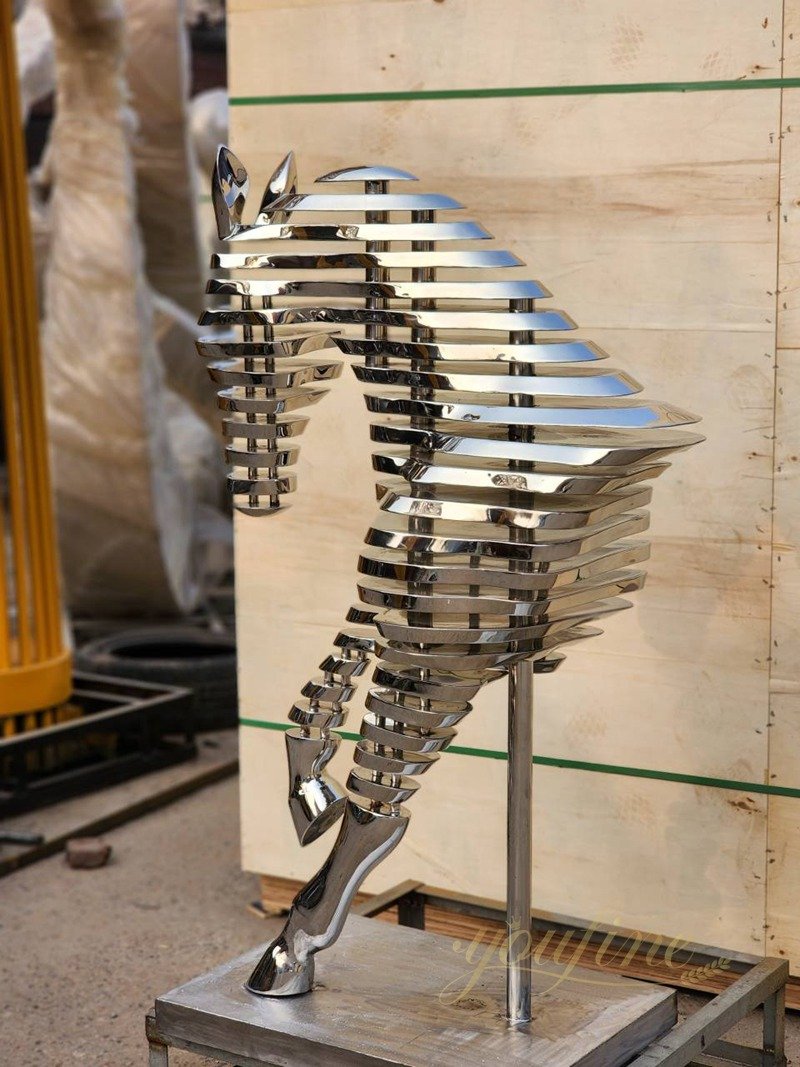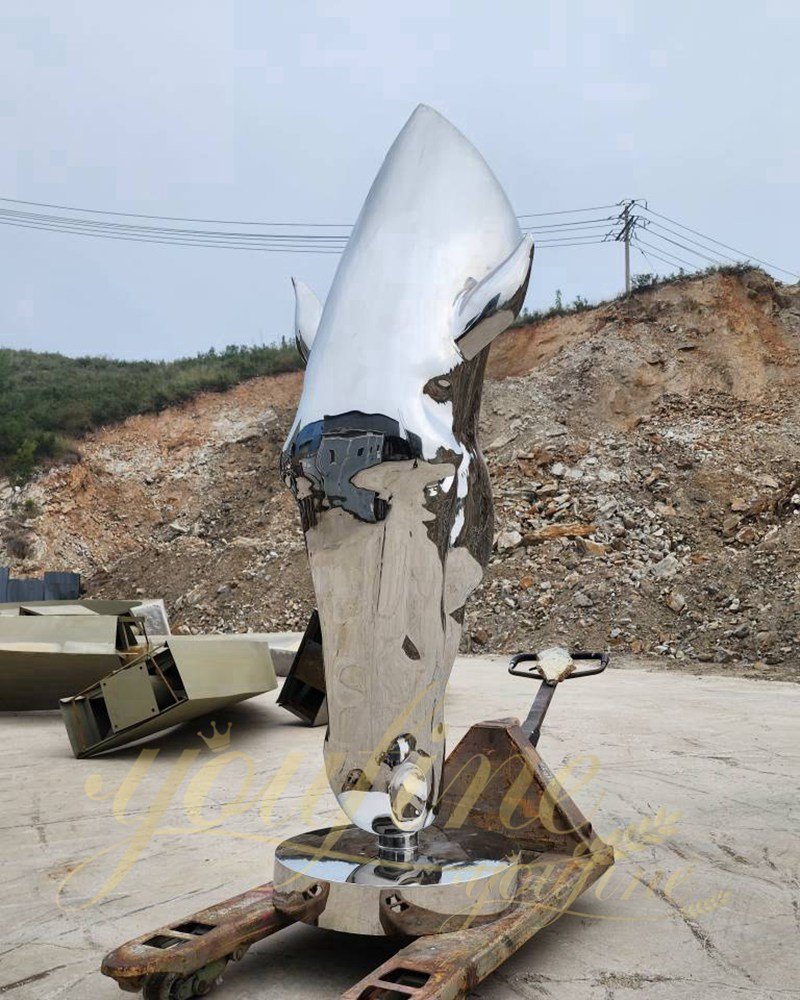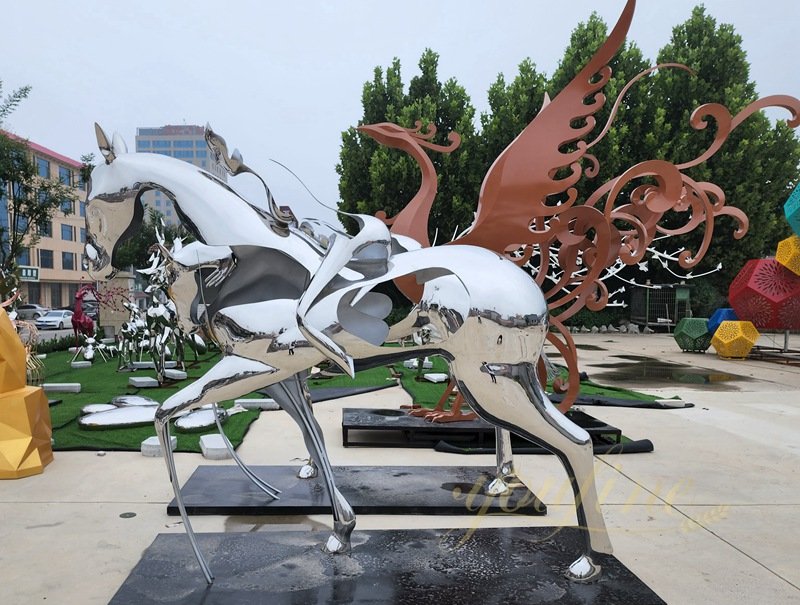 If you have an interest in marble sculptures, we also offer stunning marble horse statues to enhance the timeless charm of your outdoor space.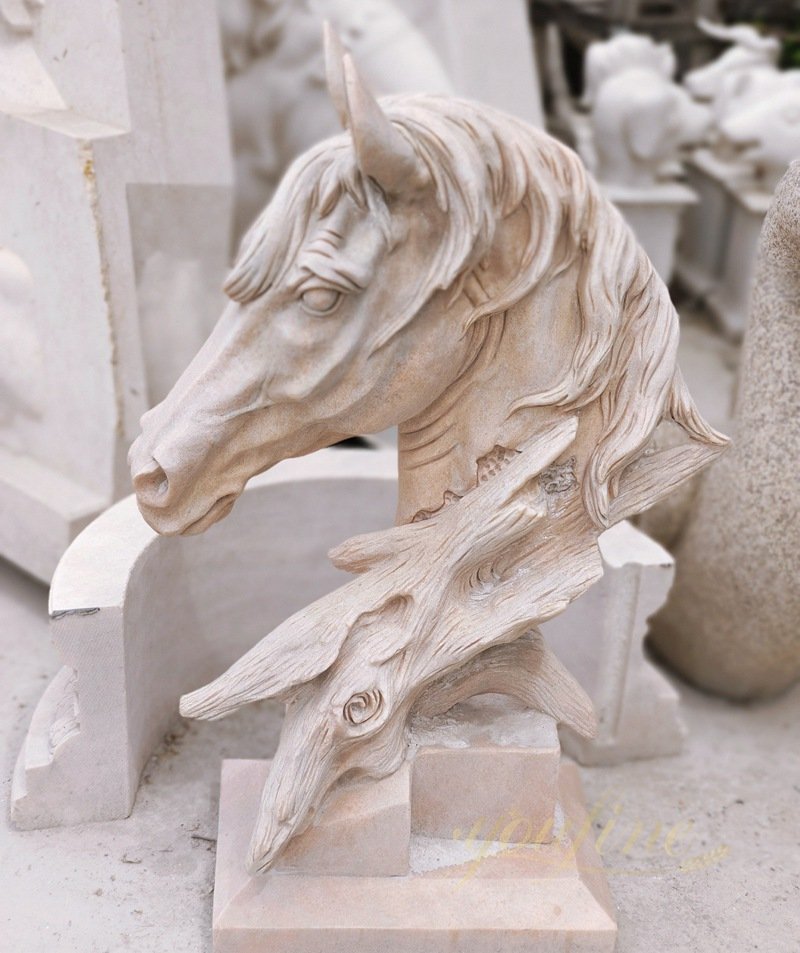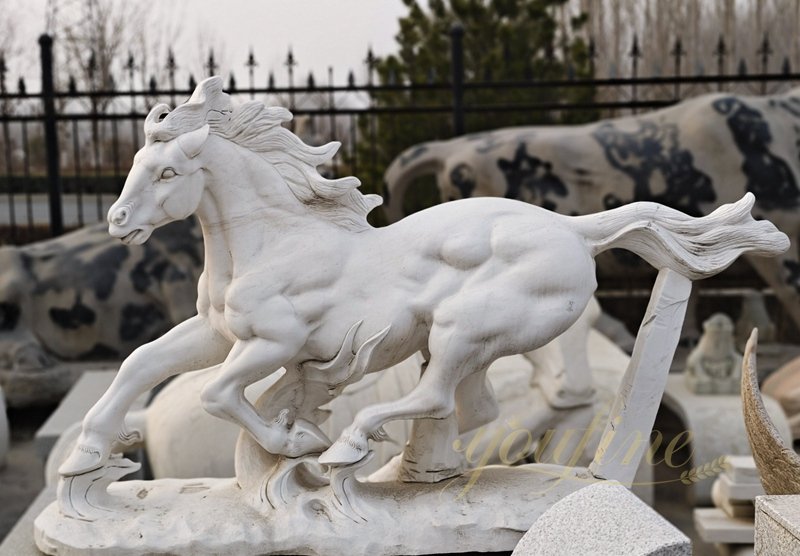 When you choose YouFine Sculpture Manufacturing Factory, you're choosing an unparalleled dedication to quality, a vast array of artistic styles, and the assurance that your life-size horse sculpture will not only meet but exceed your expectations, becoming a timeless centerpiece in your outdoor landscape.
Send your message to us:
---
Post time: 2023-09-28