Bronze lion sculptures have a rich history that spans different civilizations and cultures around the world. From ancient Assyria and Greece to China and Rome, bronze lions have been used as symbols of power, protection, and good fortune. Today, these majestic sculptures continue to inspire artists and designers and can be found in public spaces, museums, and private collections around the world.  Now, let's step into the world of the bronze lion sculpture together.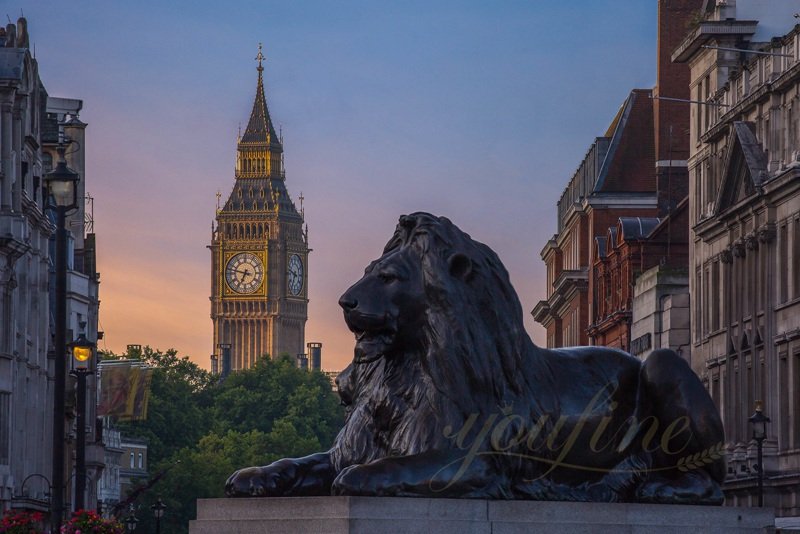 History: Bronze lion sculptures have been found in various ancient civilizations, such as the Assyrian Empire, where they were placed in palaces and temples as symbols of power and protection. In Greece, bronze lion sculptures were often used as architectural decorations, and many examples have been found in ruins such as the Parthenon. In ancient Rome, bronze lion sculptures were used in public spaces, such as the Circus Maximus, and also in private villas as decorative items.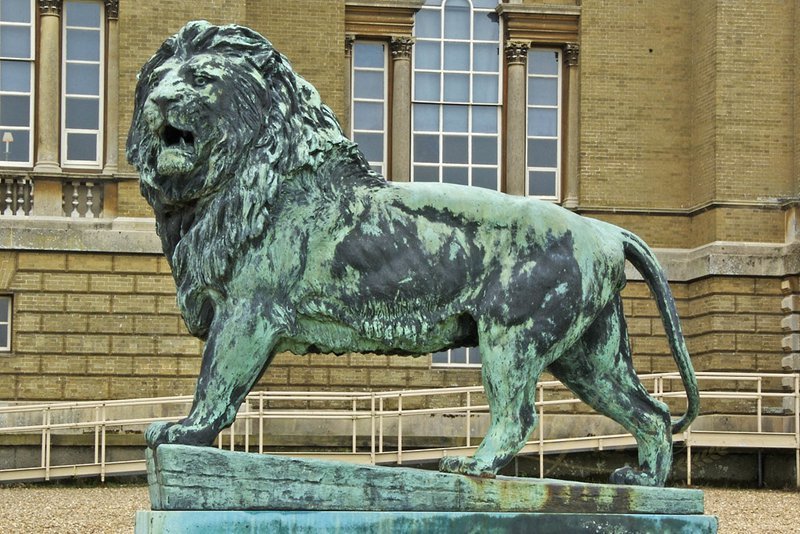 In China, bronze lion sculptures have been a significant cultural symbol since the Han Dynasty. They are often featured as guardians in front of important buildings, such as palaces, temples, and tombs. The traditional Chinese lion sculptures are often depicted with open mouths and fierce expressions, symbolizing their role as protectors.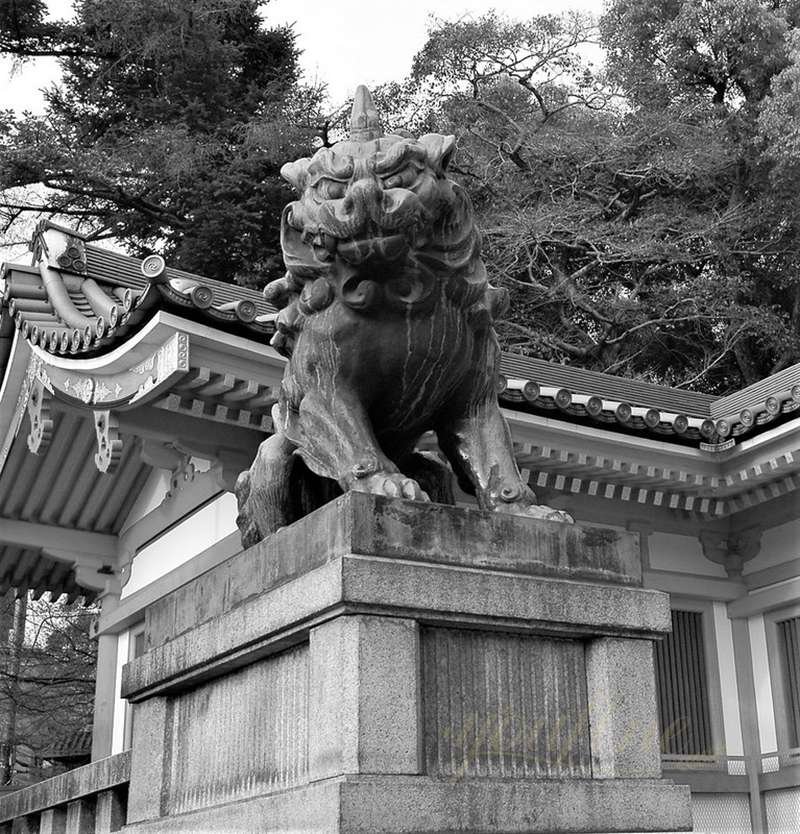 Symbolism: In Western culture, lions have been symbols of courage, strength, and power for thousands of years. They are often used as a symbol of royalty and leadership, such as the British royal family's crest, which features a lion. In Chinese culture, the lion is also associated with good luck, prosperity, and happiness. The lion dance is a popular performance during festivals, and it is believed to bring good fortune and ward off evil spirits.
Style: Bronze lion sculptures can be created in a variety of styles, from realistic to abstract. In Western art, artists often strive for a realistic depiction of the lion's anatomy and movement. In Chinese art, the traditional lion sculptures often feature intricate details, such as the texture of the fur, the expression of the face, and the posture of the body. The sculptures may also be adorned with gold leaf, colorful enamel, or other decorative elements, making them even more elaborate and eye-catching.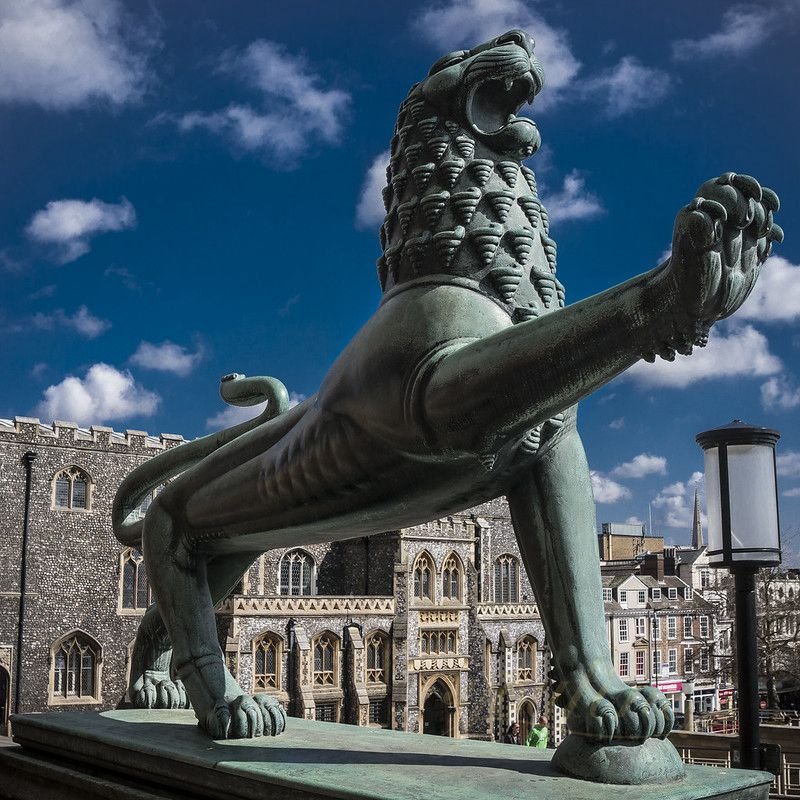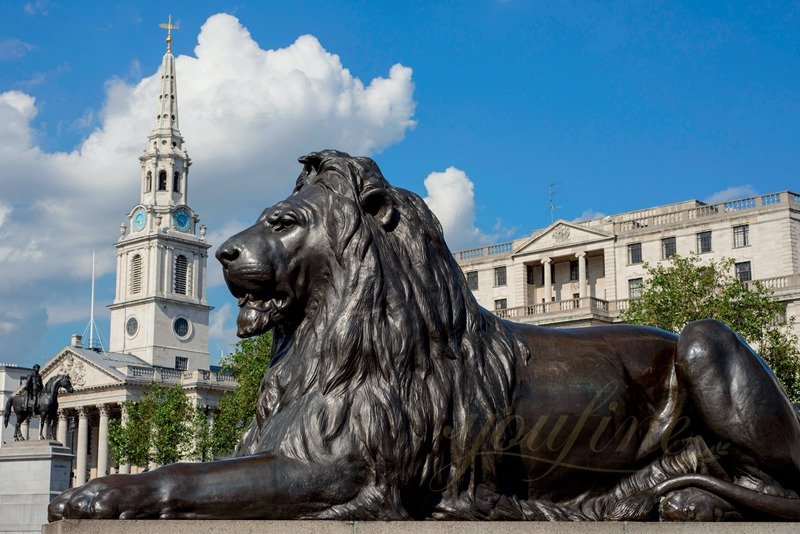 Placement: Bronze lion sculptures and statues are often placed in prominent locations to signify power and authority. In Western culture, they are often placed in front of important buildings, such as government buildings, banks, and financial institutions. In Chinese culture, lion sculptures are often placed at the entrance of homes and businesses to ward off evil spirits and bring good luck. They are also commonly seen in public spaces such as parks, museums, and temples.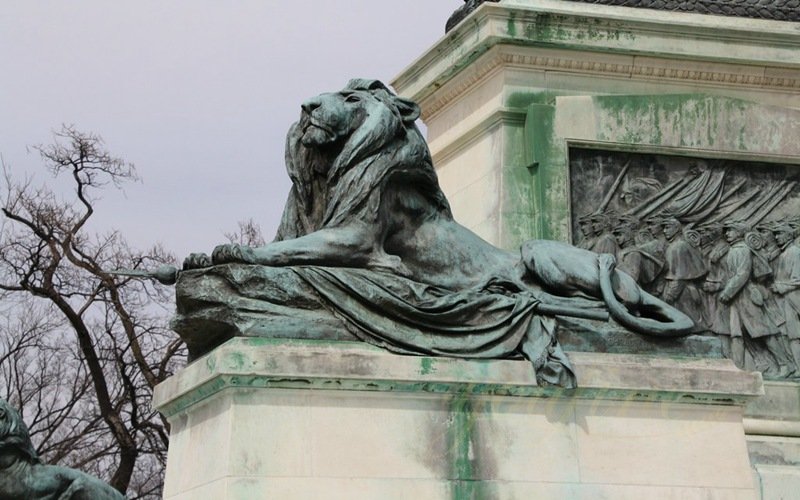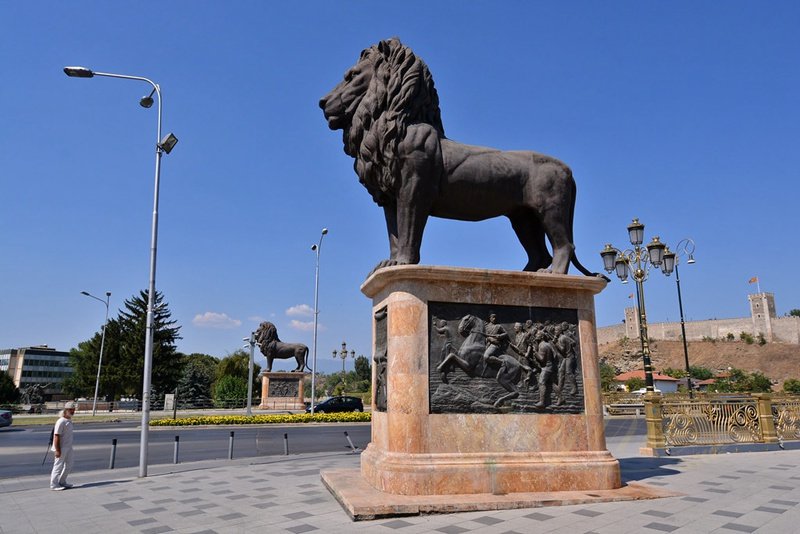 Maintenance: Bronze lion sculptures require regular maintenance to keep them in good condition. The sculptures should be cleaned periodically to remove dirt and grime, and the bronze surface should be waxed to protect it from corrosion and tarnishing. The maintenance process can be quite involved and may require the services of a professional conservator, particularly for large or antique sculptures.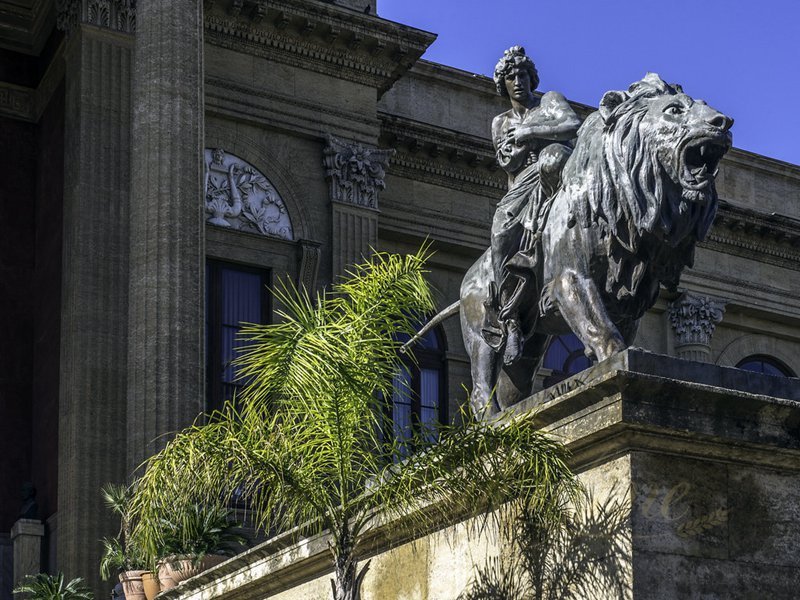 Cost: The cost of bronze lion sculptures varies depending on the size, quality, and complexity of the sculpture. Large, detailed sculptures may cost tens of thousands of dollars, while smaller, simpler sculptures may be more affordable. The cost of antique bronze lion sculptures can be significantly higher, particularly if they are rare or historically significant.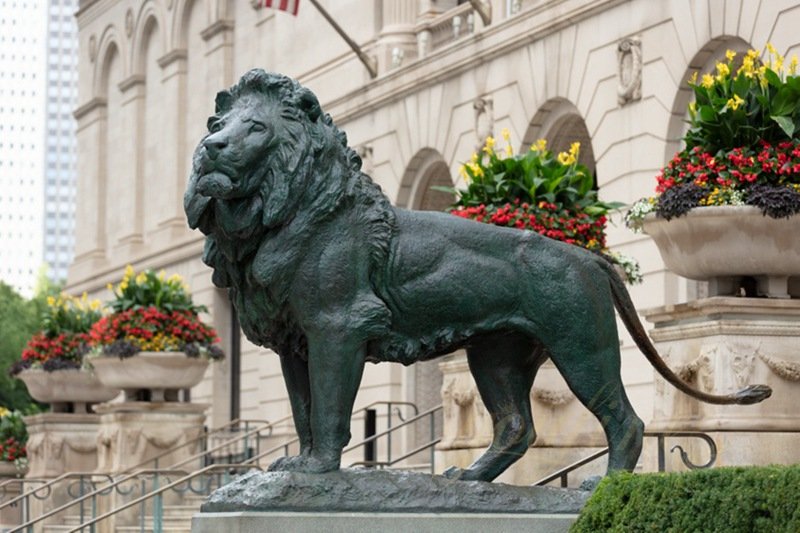 Famous Examples: In addition to the Lions of Delos, the Lion of Belfort, the Lion of Venice, and the Trafalgar Square Lions, there are many other famous bronze lion sculptures around the world. For example, in the United States, there are bronze lion sculptures in New York's Central Park, Chicago's Art Institute, and San Francisco's Golden Gate Park. In China, there are many famous bronze lion sculptures, such as the lion sculptures at the Summer Palace in Beijing and the Jade Belt Bridge in the Forbidden City.
the Trafalgar Square Lions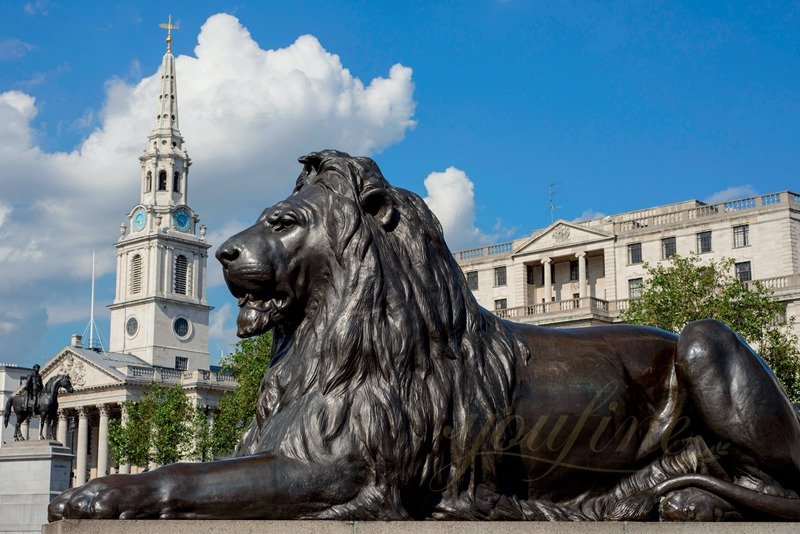 the Lion of Venice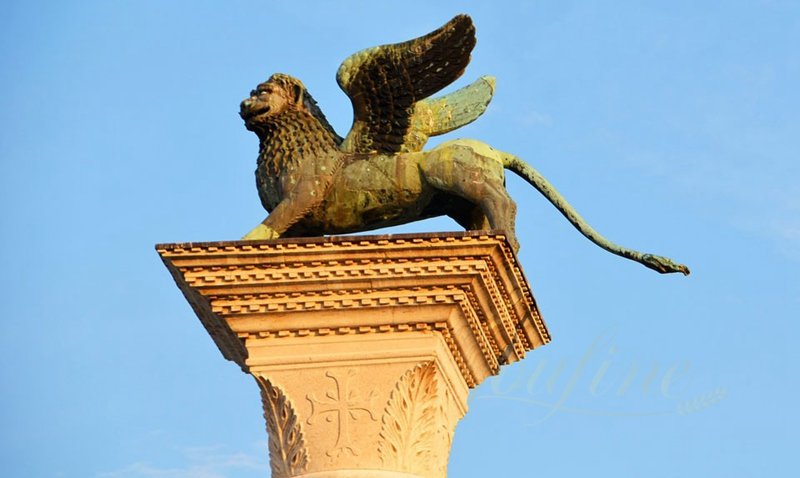 the Lion of Belfor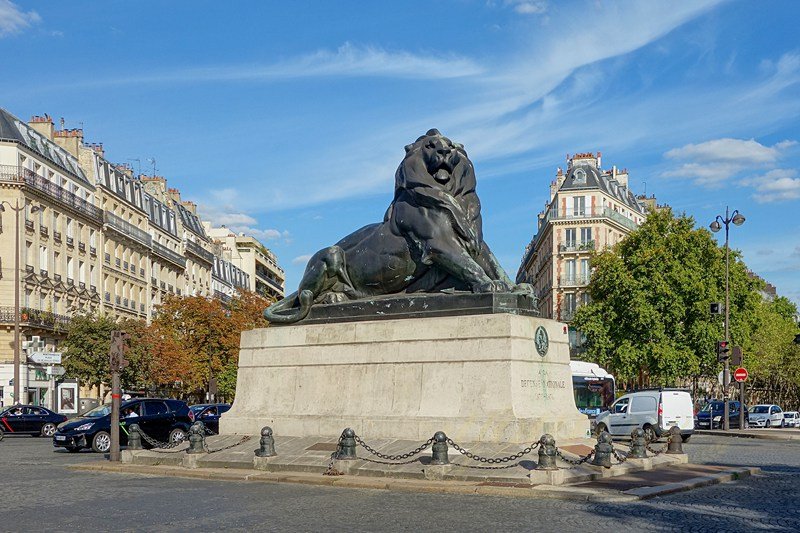 San Francisco's Golden Gate Park Lion Statue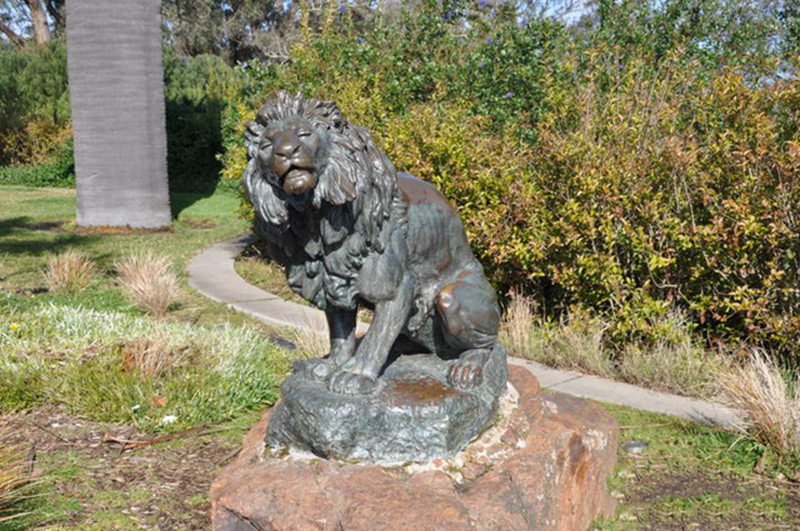 New York's Central Park Lion Statue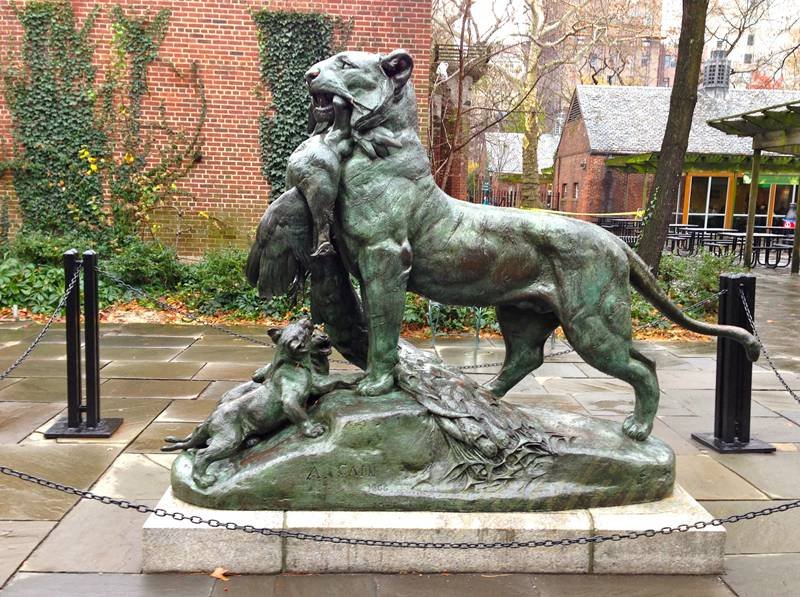 The Lion Sculptures at the Summer Palace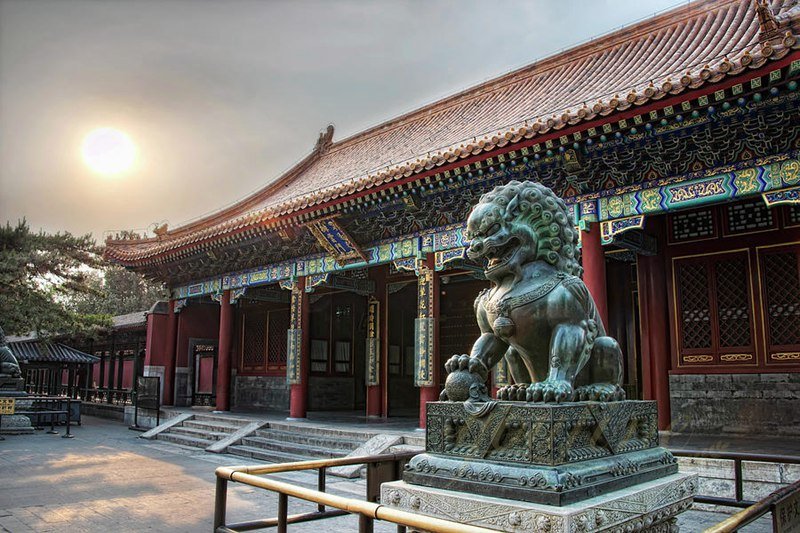 The Lion Sculptures the Jade Belt Bridge in the Forbidden City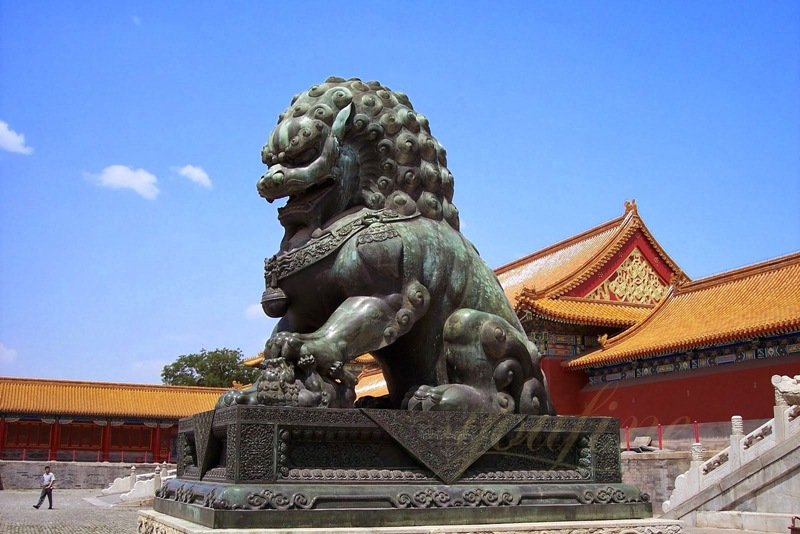 Contemporary Usage: Bronze lion sculptures continue to be popular today, both for decorative purposes and as symbols of power and authority. Many modern architects and designers incorporate bronze lion sculptures into their designs, whether as stand-alone pieces or as decorative elements on buildings and other structures. In addition, bronze lion sculptures are also popular collectibles among art enthusiasts and collectors, and can be found in many art galleries and auction houses around the world.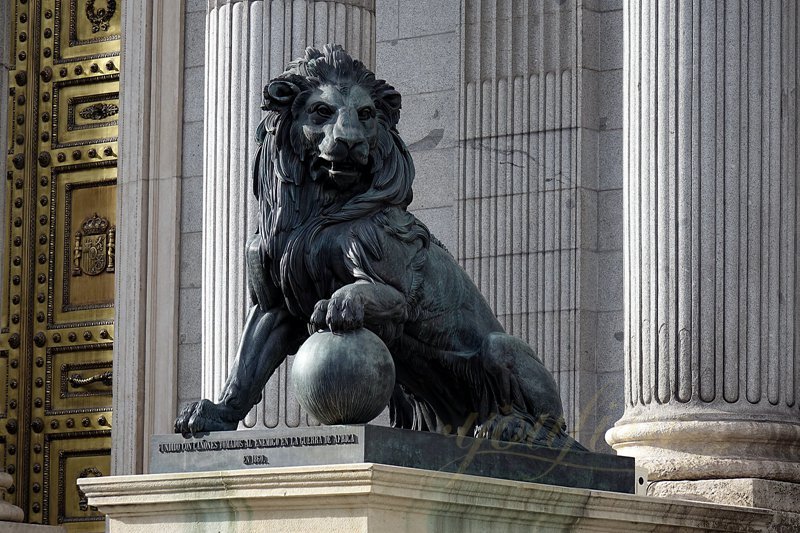 Production: Bronze lion sculptures are typically created using the lost-wax casting method. The lost-wax casting method has been used to produce bronze sculptures for centuries and is still widely used today. The process begins with the creation of a detailed wax model of the sculpture, which is typically made by hand or using 3D printing technology. The wax model is then coated with a ceramic material, such as plaster or silica, to create a shell around the wax. This shell is then heated to a high temperature, causing the wax to melt and flow out of the shell, leaving behind a cavity in the shape of the sculpture.
The cavity is then filled with molten bronze, which is poured into the shell through a small opening called a sprue. Once the bronze has cooled and hardened, the ceramic shell is carefully broken away, revealing the final bronze sculpture. The sculpture may then be polished, patinated, or decorated as desired to achieve the desired finish.
The lost-wax casting method allows for a high degree of detail and complexity in the finished sculpture, and skilled artisans are able to produce lifelike depictions of lions with great accuracy. However, the process is also time-consuming and labor-intensive, and requires a high level of skill and expertise to execute successfully. As a result, bronze lion sculptures created using the lost-wax casting method are typically considered high-end art pieces and can command significant prices on the art market.
In conclusion, bronze lion sculptures are more than just decorative objects – they are cultural artifacts that reflect the beliefs, values, and aesthetics of different societies throughout history. Whether as symbols of power and authority, protectors against evil spirits, or works of art that capture the beauty and complexity of the natural world, bronze lion sculptures continue to fascinate and inspire people around the world.
Send your message to us:
---
Post time: 2023-04-25