Angels are a popular decorative and spiritual symbol in many homes and places of worship, with elegant marble angel statues being particularly beloved for their beauty, intricacy, and meaning. These exquisite marble sculptures have long been a symbol of grace, spirituality, and artistry. The top 15 best-selling marble angel statues in the USA are not only testaments to the skill of their creators, but also expressions of the deep emotions they evoke. Each statue has a unique story to tell and captures the essence of these heavenly beings in sculpted form. For collectors, art enthusiasts, or anyone looking to add a touch of elegance, these iconic angel statues are sure to captivate the heart. From intricate details to graceful poses, the beauty and meaning of these marble artworks make them enduringly popular.
1. Torch Marble Angel
The Torch Bearing Angel is a striking statue depicting an angel holding up a torch. The torch represents the light of faith and hope. This statue comes in a few sizes, the tallest reaching up to 5 feet. With its tall height and upright wings, this angel makes a dramatic statement piece. The Torch Bearing Angel looks gorgeous in entryways, living rooms, and gardens.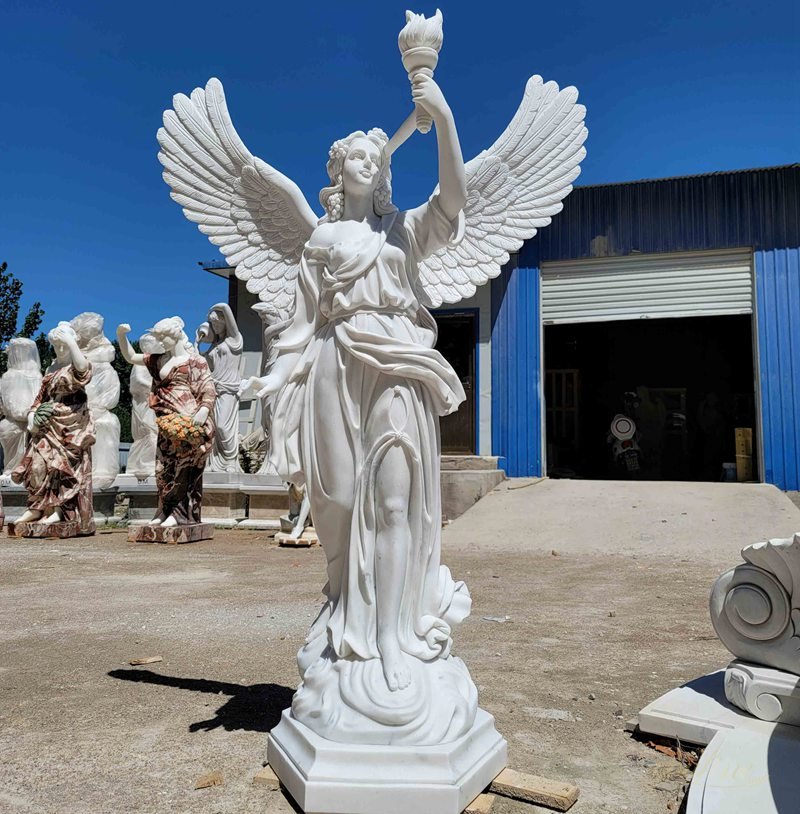 2. Trumpeting Angel Statue
As the name suggests, the Trumpeting Angel depicts an angel playing a long trumpet or horn. The angel raises one hand to play the instrument, while the other rests gently at his side. The Trumpeting Angel represents triumph, victory, and spreading God's word. This statue is popular for religious spaces as well as homes seeking an uplifting accent piece.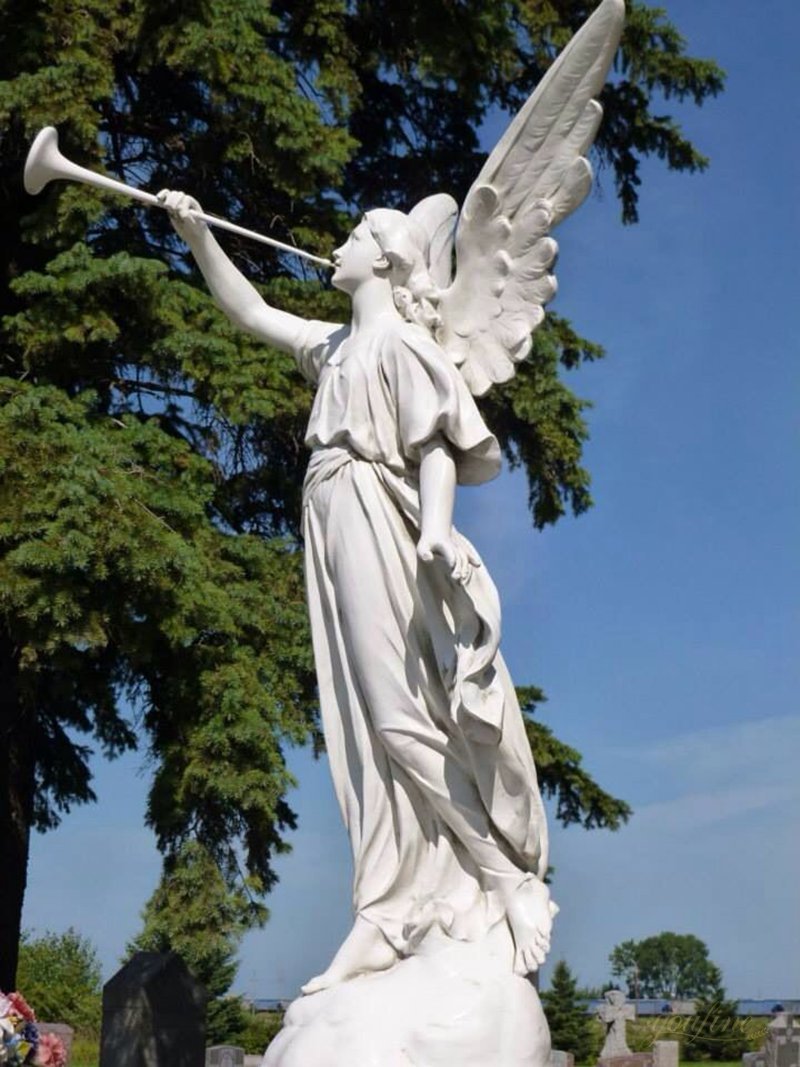 3. Archangel Michael Marble Statue
Archangel Michael is one of the most iconic and recognized angels. He is depicted in full armor with a sword, shield, and wings spread open. As the leader of all angels, Archangel Michael symbolizes strength, courage, and protection. His powerful form makes an impactful addition to religious institutions and homes.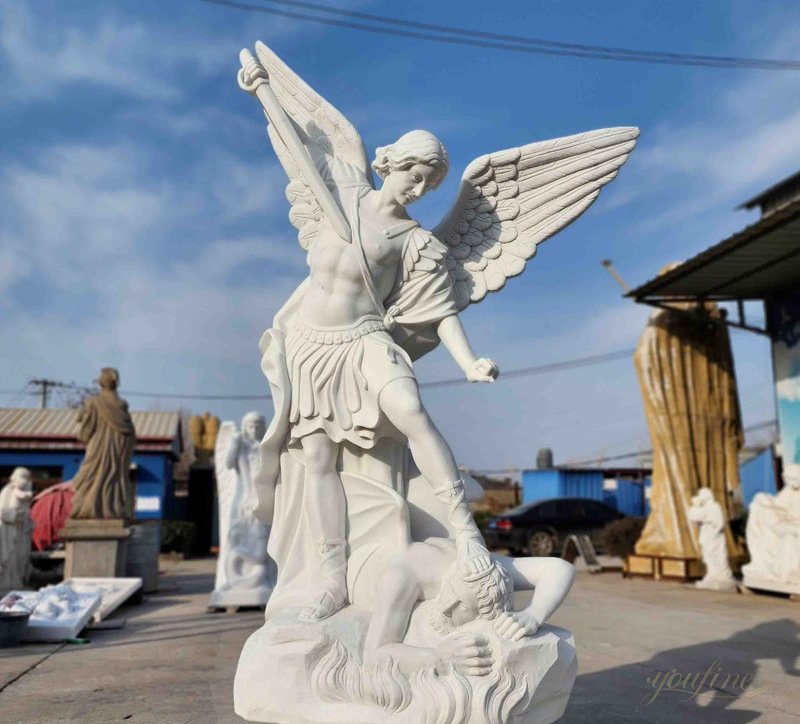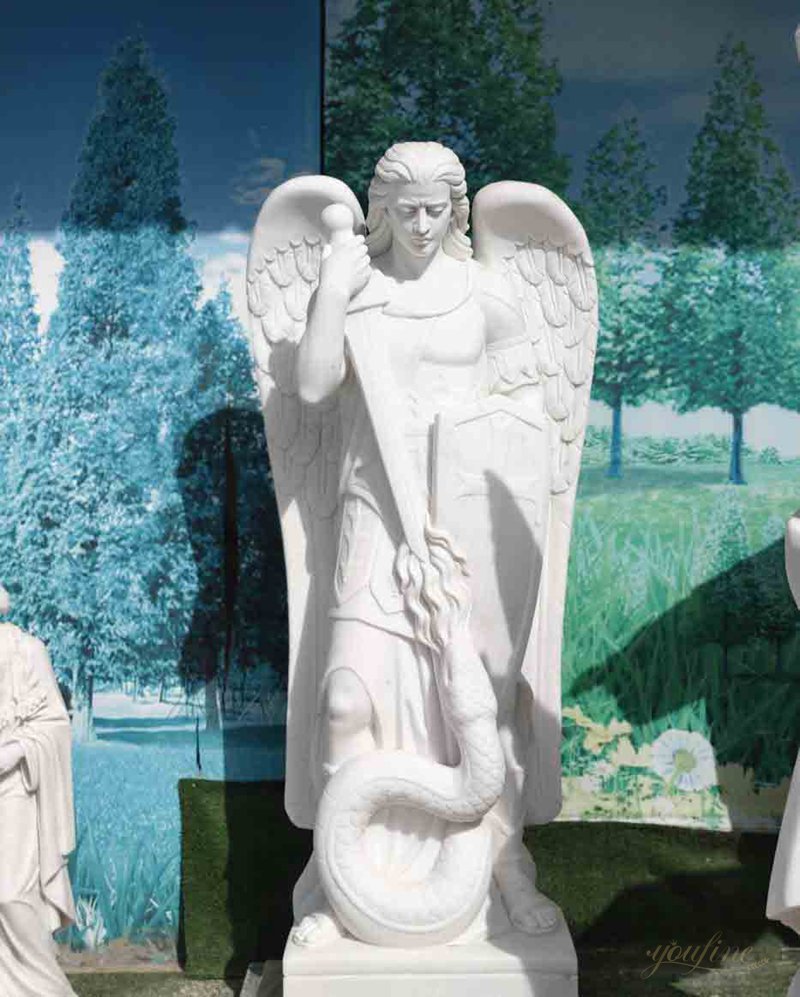 4. Angel Holding Flower Statue
A more peaceful statue is the Flower Holding Angel which depicts an angel with wings relaxed downward in a gentle pose. The angel holds a bouquet representing purity and rebirth. The softness of this statue is suitable for gardens, entryways, libraries, and bedroom corners. It brings a sense of calmness and innocence.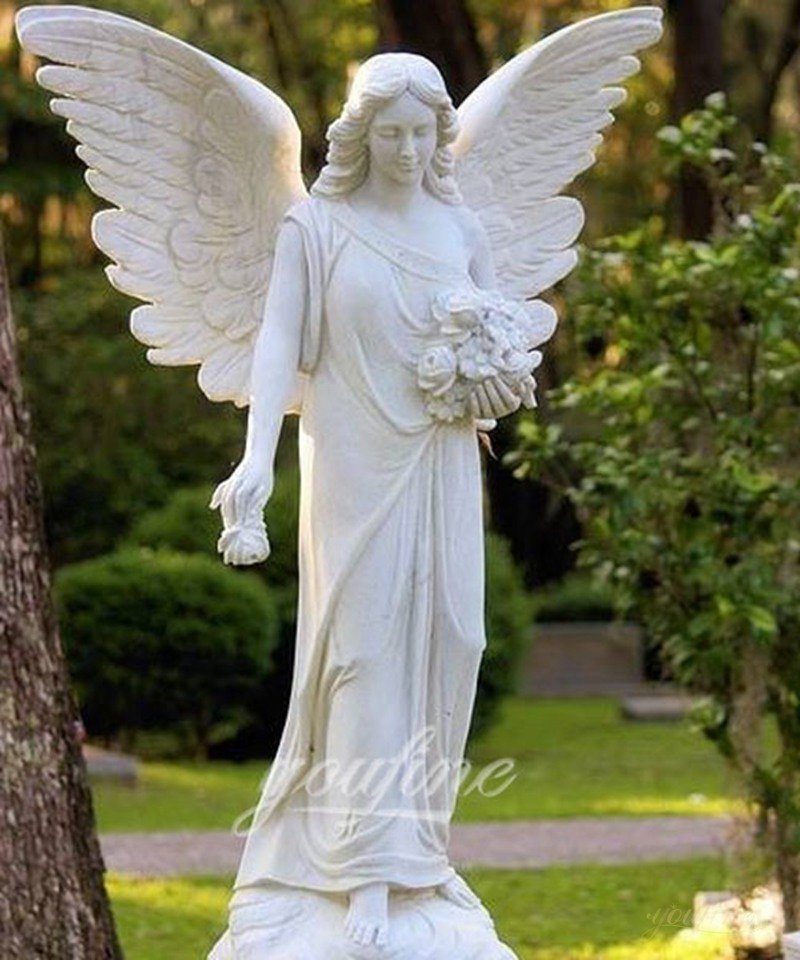 5. Marble Monteverde Angel
The Angel of Monteverde is a masterpiece of neoclassical religious sculpture. The original work was created by Italian artist Giulio Montevideo in 1882. An expression of deep and tender sorrow on the angel's five senses; she holds a trumpet in her right hand as if the Day of Judgment is about to sound.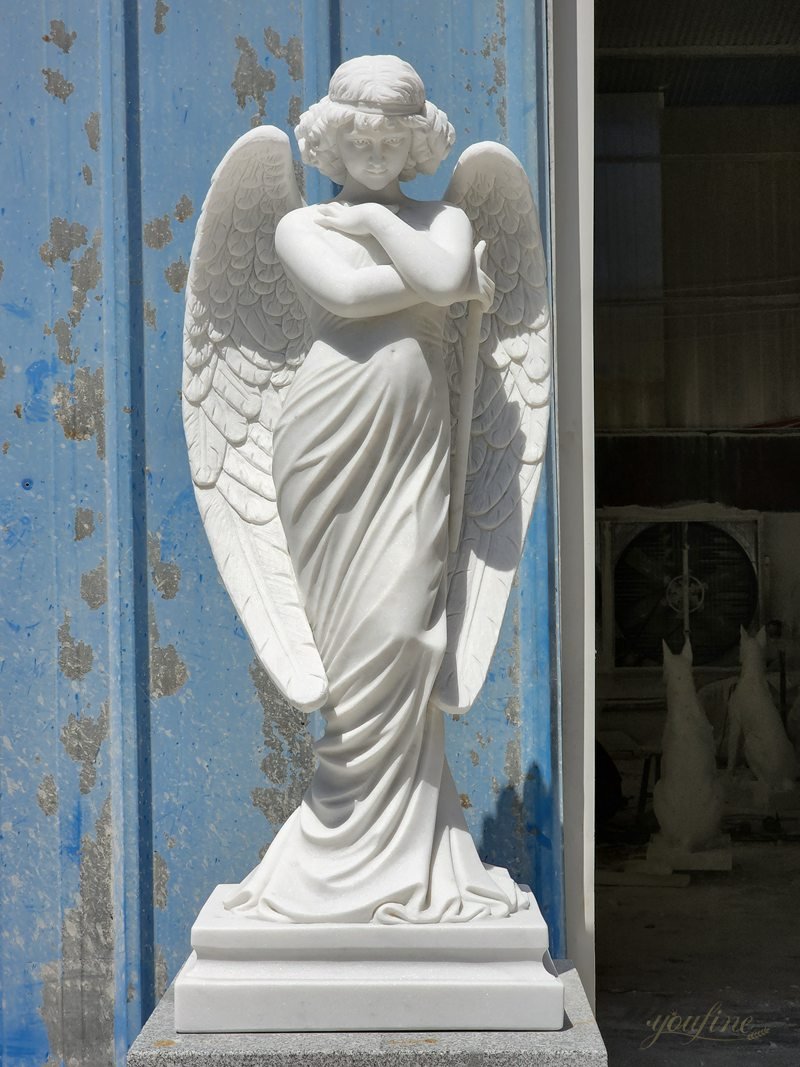 6. Four Seasons Angel Marble Statue
Bringing flair to any space, the Four Seasons Angel is a unique statue depicting one angel representing all four seasons. The angel holds an array of seasonal items including flowers for spring, wheat for summer, grapes for fall, and holly for winter. Adorned with intricate detailing of the seasons, this angel brings lively charm and beauty.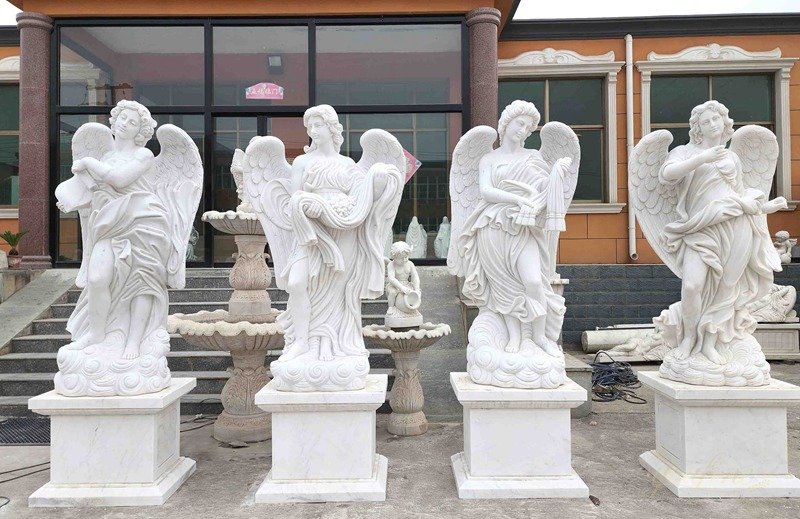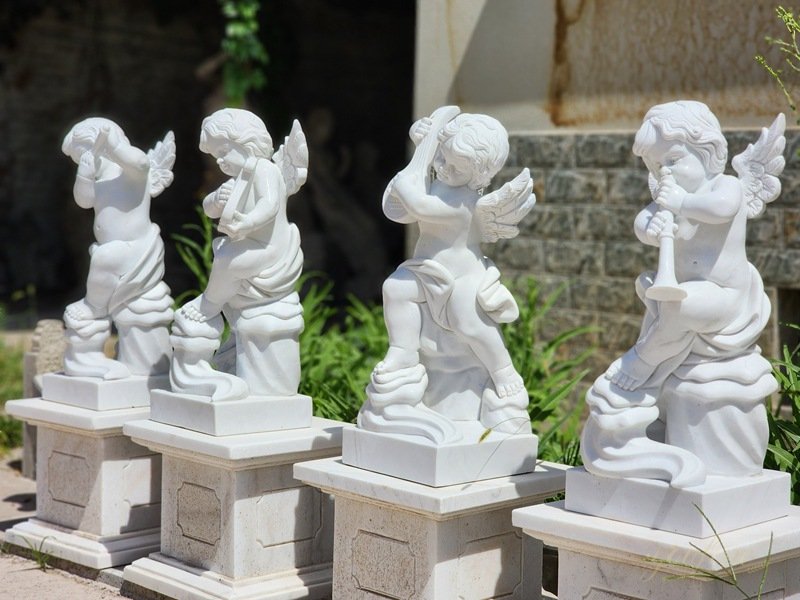 7. Amber Color Natural Marble Angel
Using pure natural marble as raw material, top artists hand-carved the beautiful rosin yellow angel statue. It has a unique beautiful charming color, like a real angel under the sun. This angel of peace has very delicate feathered wings and robe details.
8. "Transcendence" by Gaylord Ho
"Transcendence" by Gaylord Ho is a masterpiece that captures the essence of spiritual elevation. This limited-edition sculpture embodies grace, elegance, and divine transcendence.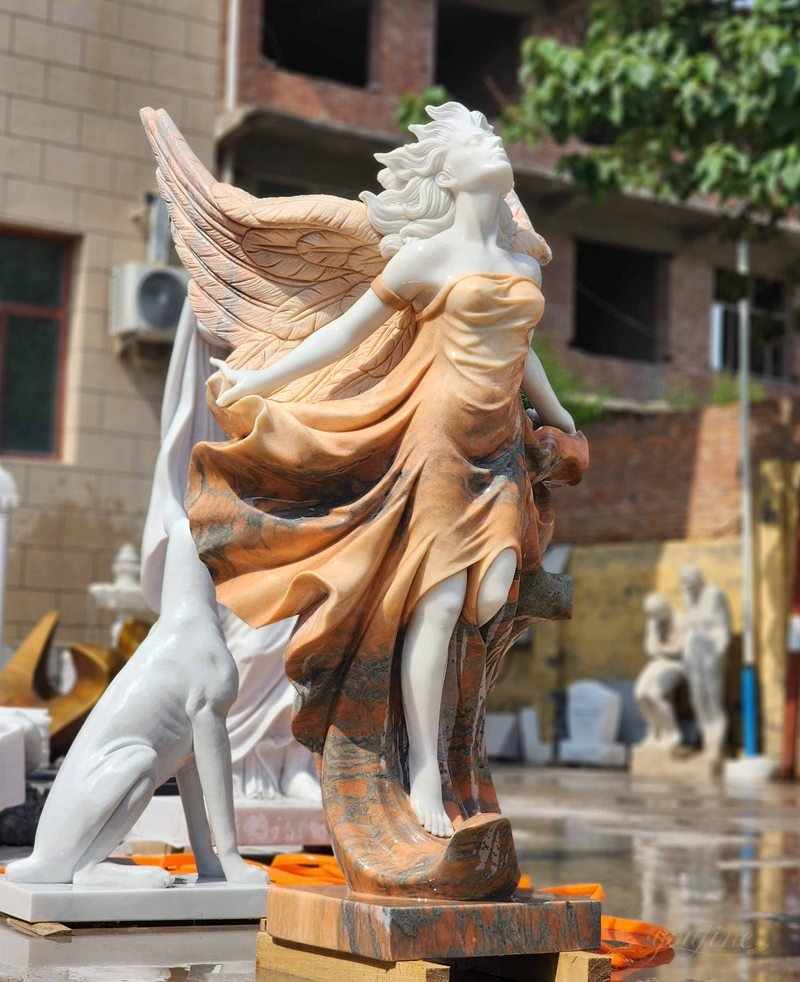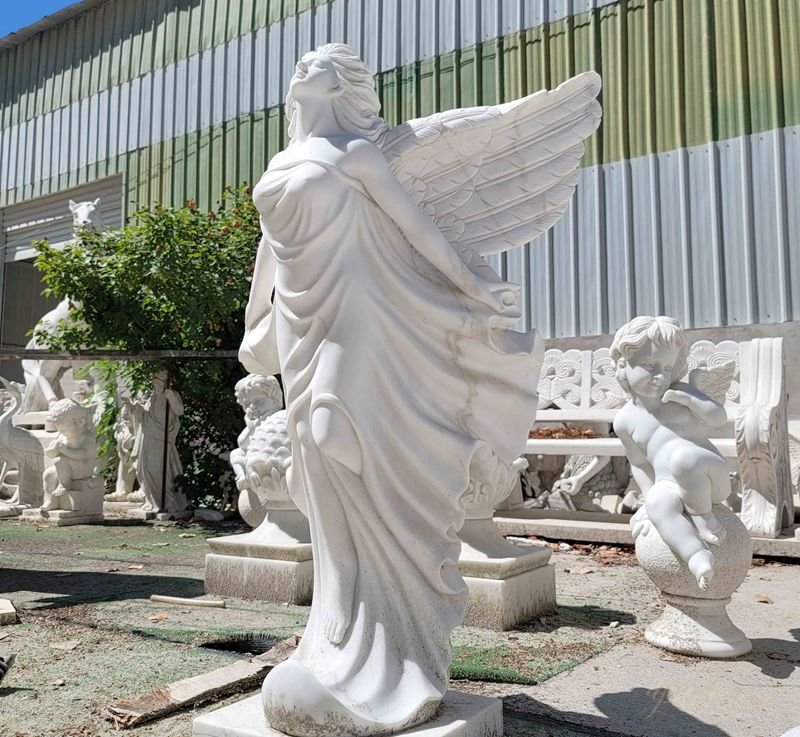 9. Grace – Parian II Sculpture gifted to the Pope
Grace – Parian II Sculpture, a gift to the Pope, is a testament to the beauty of faith. This exquisite piece symbolizes the spiritual connection between art and religion.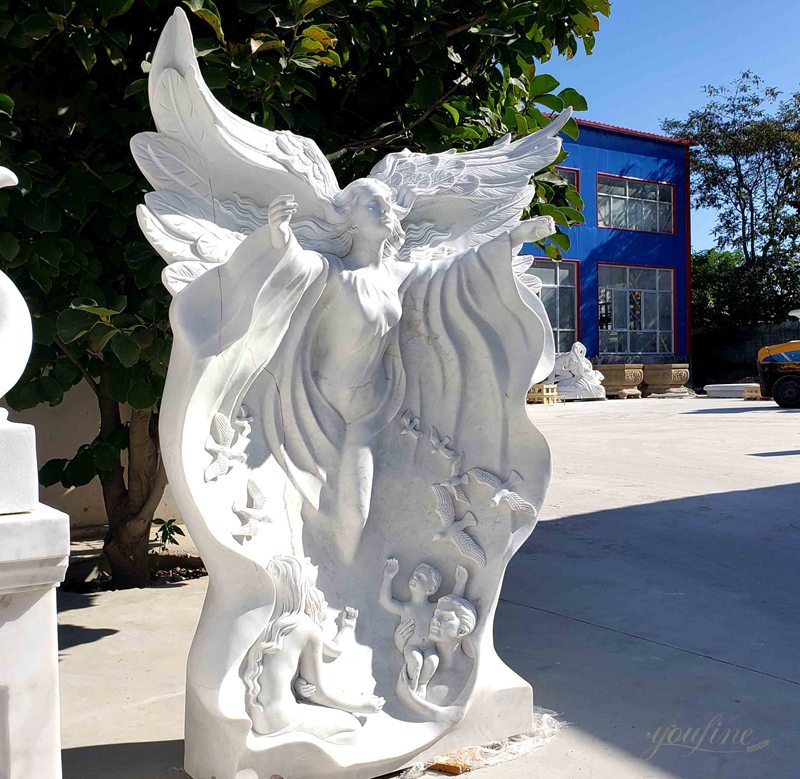 10. Marble Kneeling Angel Statue
Featuring an angel in a kneeling pose with hands pressed together, this statue emanates reverence and devotion. The angel's downward gaze and position capture a moment of deep prayer and communication with God. This particular kneeling angel is popular for its larger than life size scaling measuring 69 inches tall. It's ideal for grand religious spaces.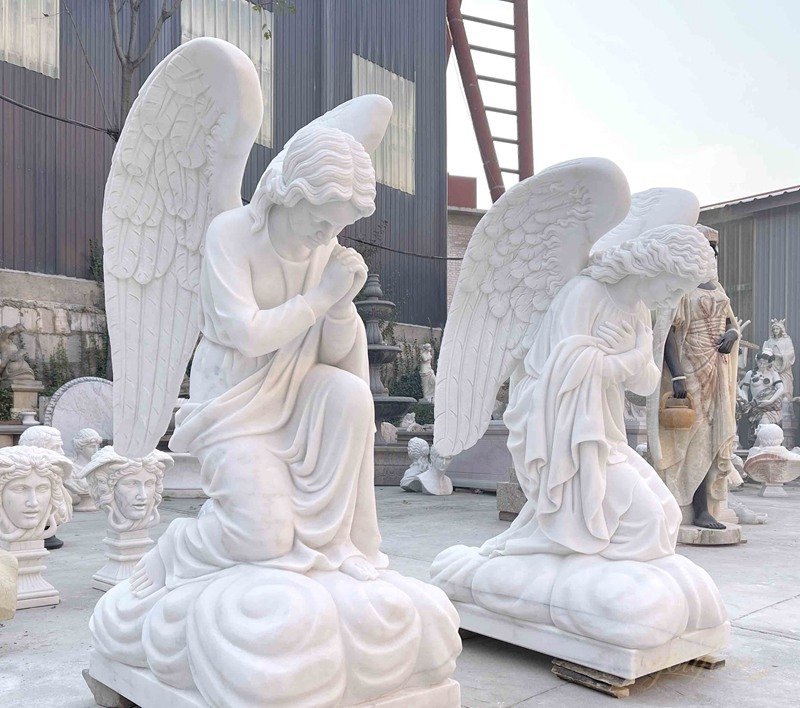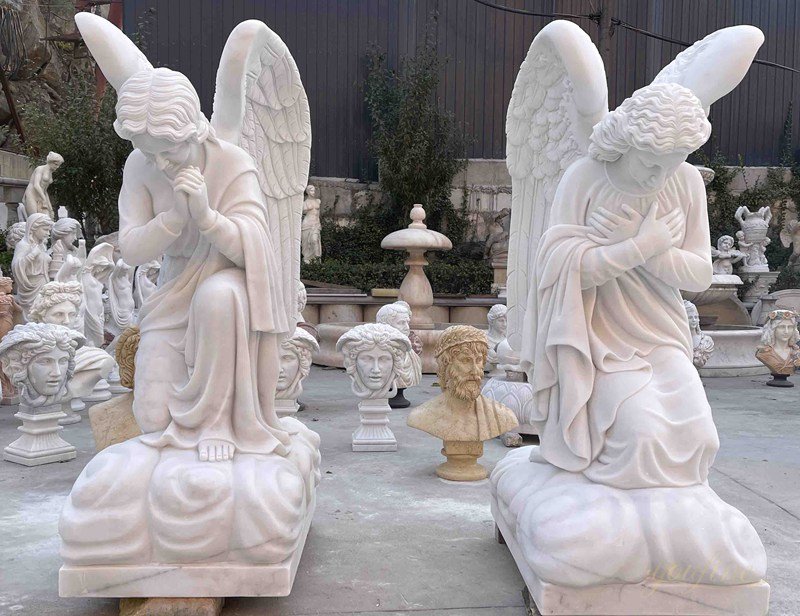 11. Guardian Angel with Child
Nothing embodies an angel's protective qualities more than the Guardian Angel with Child statue. It depicts a towering guardian angel with wings fully spread, sheltering a small child holding a dove underneath. The powerful angel represents how we all have the wings of angels watching over us.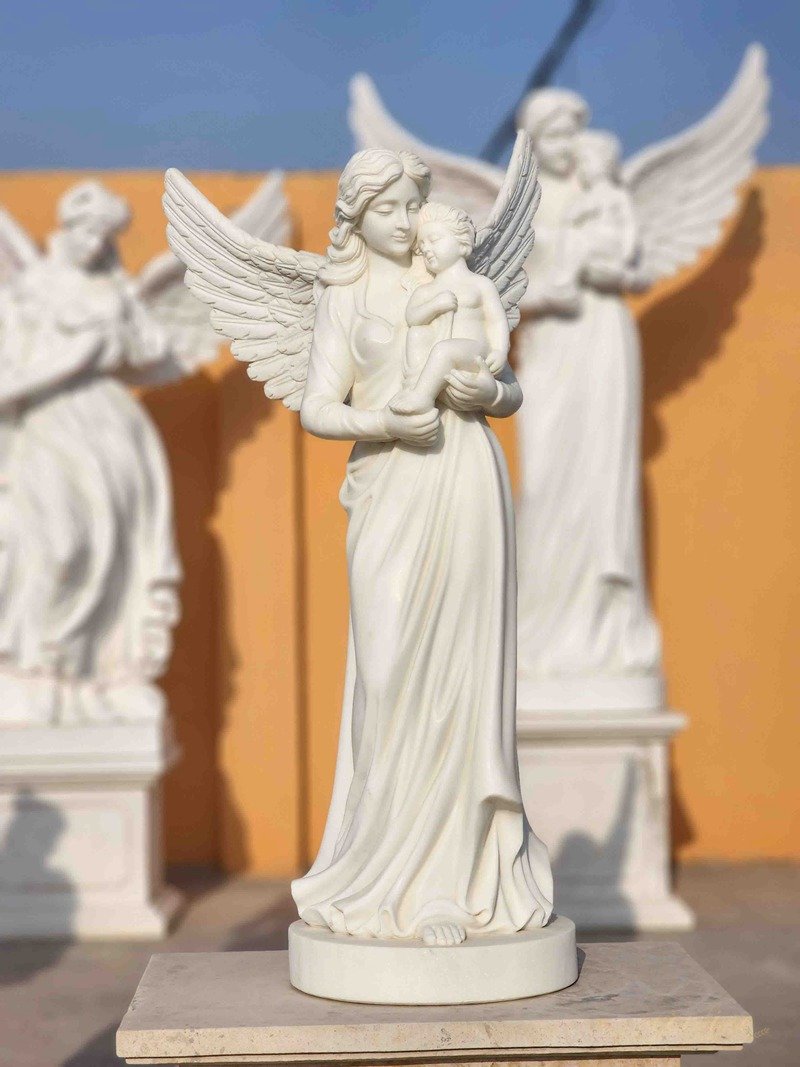 12. Winged Victory Angel
The Winged Victory Angel takes inspiration from the iconic Winged Victory of Samothrace marble sculpture. In this angel adaptation, the female angel raises her right hand in blessing while her neck cranes upwards in praise. This angel brings a sense of triumph and divine blessing wherever she presides.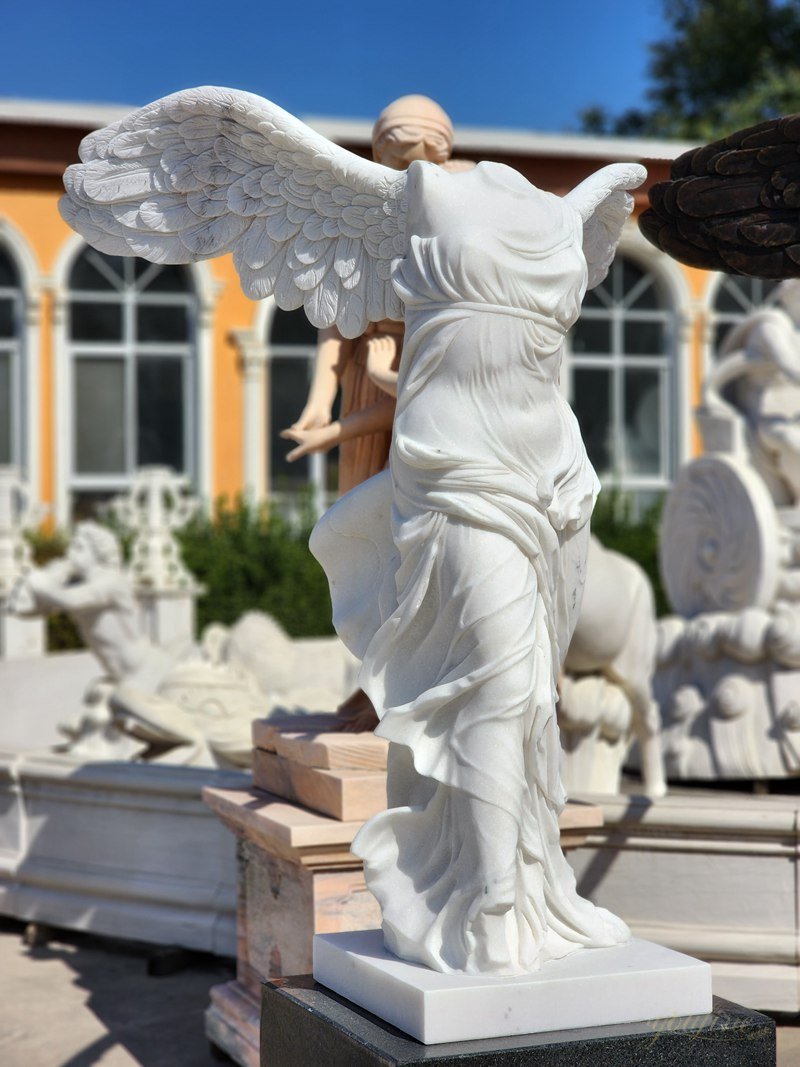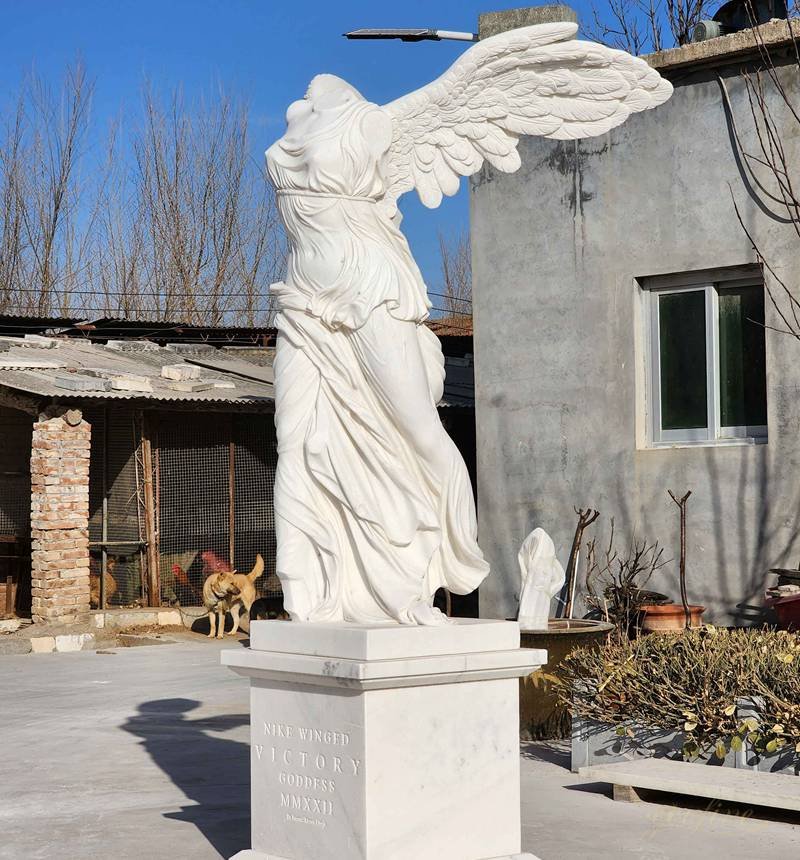 13. Angel Sculpture Holding Garland
This cheerful marble statue shows an angel carrying a ring made of roses and lilies. The ring symbolizes unity with God as the flowers represent Mary. The angel also holds a palm frond for peace and joy. She wears a gentle expression and humble robe befitting of her graceful nature.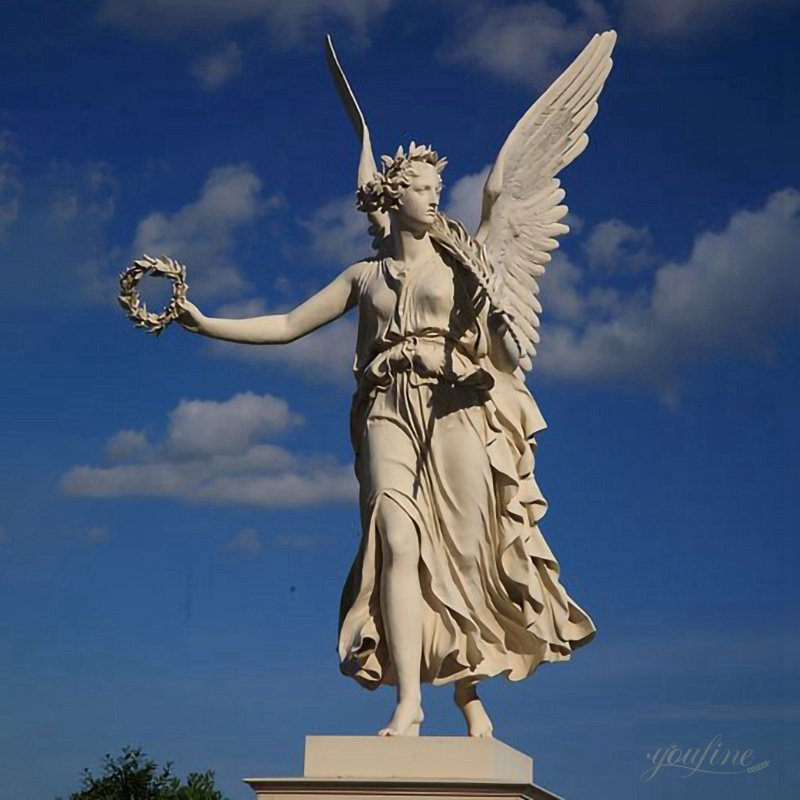 14. Angel Praying Sculpture
The angel praying sculpture is a beautiful and inspiring work of art. It depicts an angel with hands clasped together in reverent prayer. The angel's head is bowed solemnly, eyes closed in concentration. Every detail evokes a sense of peace and spirituality.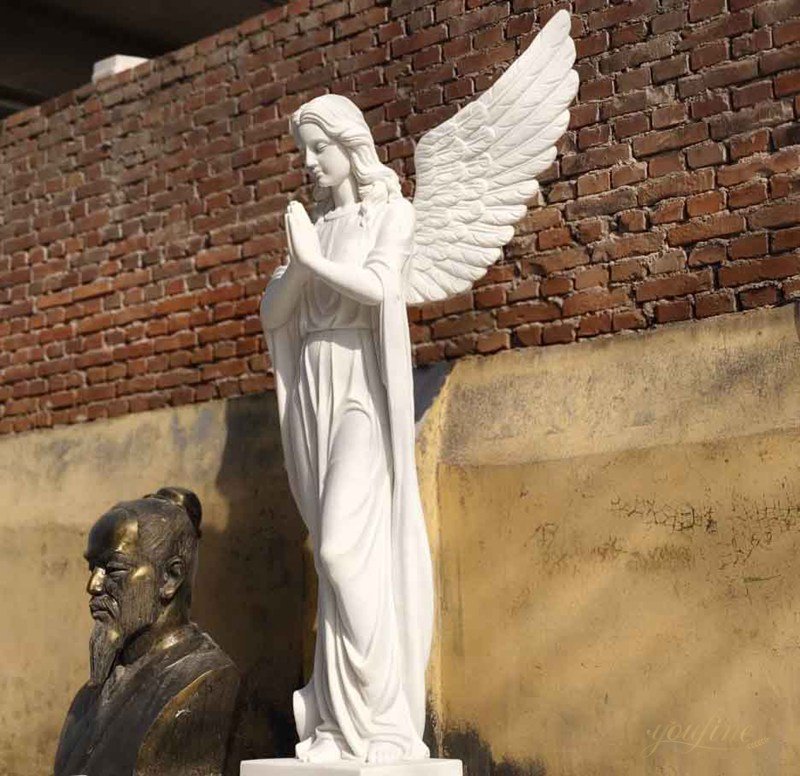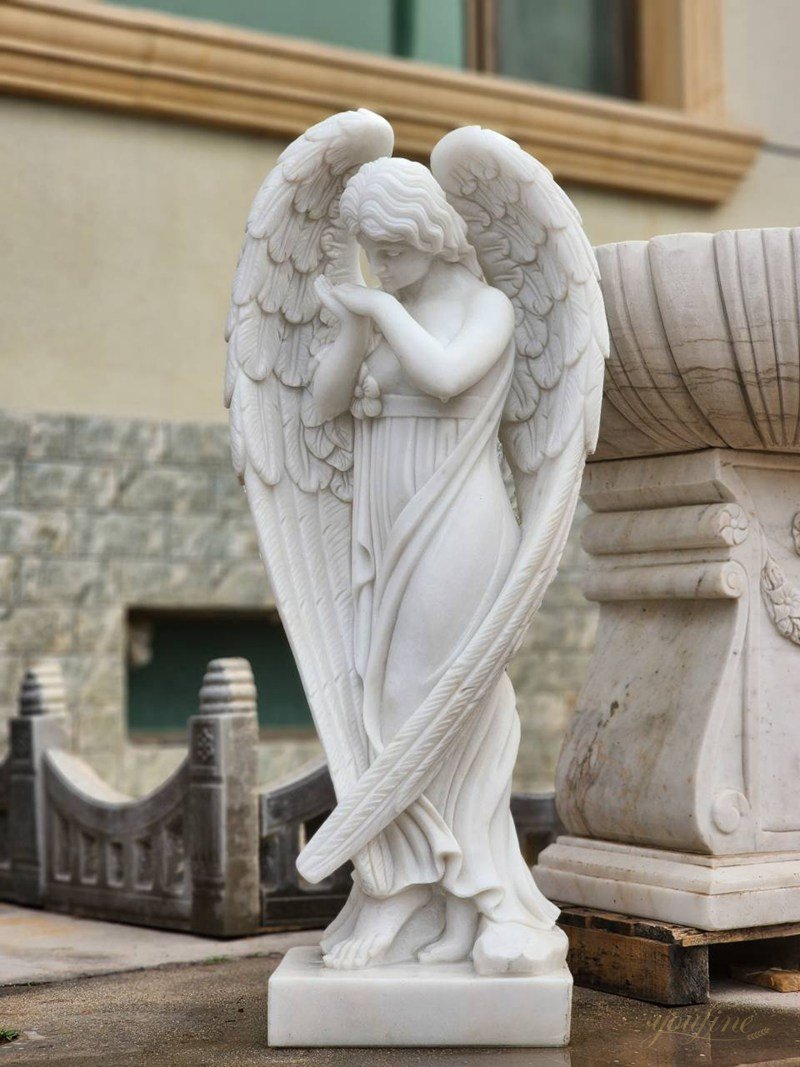 15. Cherub Angels
For a touch of playfulness, cherub angels make delightful additions to homes and gardens. Cherubs represent innocence and joy with their plump young bodies and wings. These angels are often depicted laughing, playing musical instruments, or resting peacefully. Cherub angels bring a sweetness perfect for accenting bedrooms, nurseries, and libraries.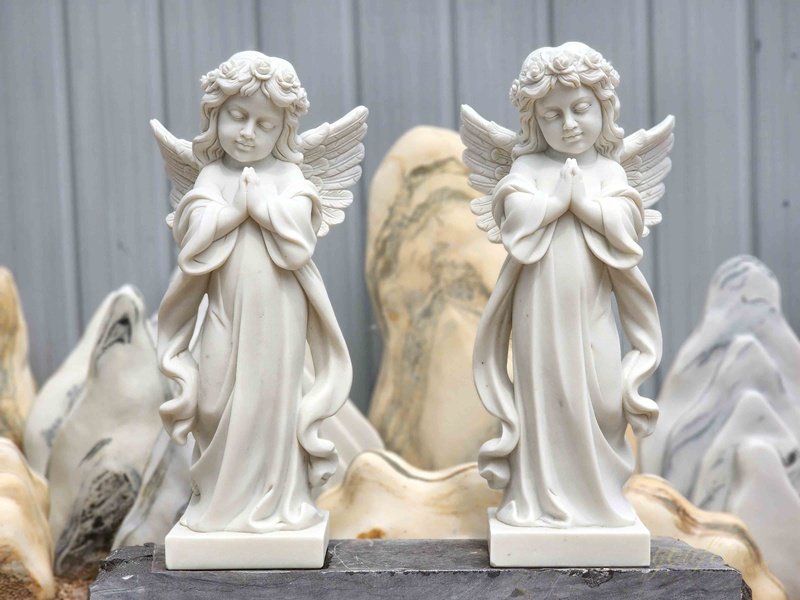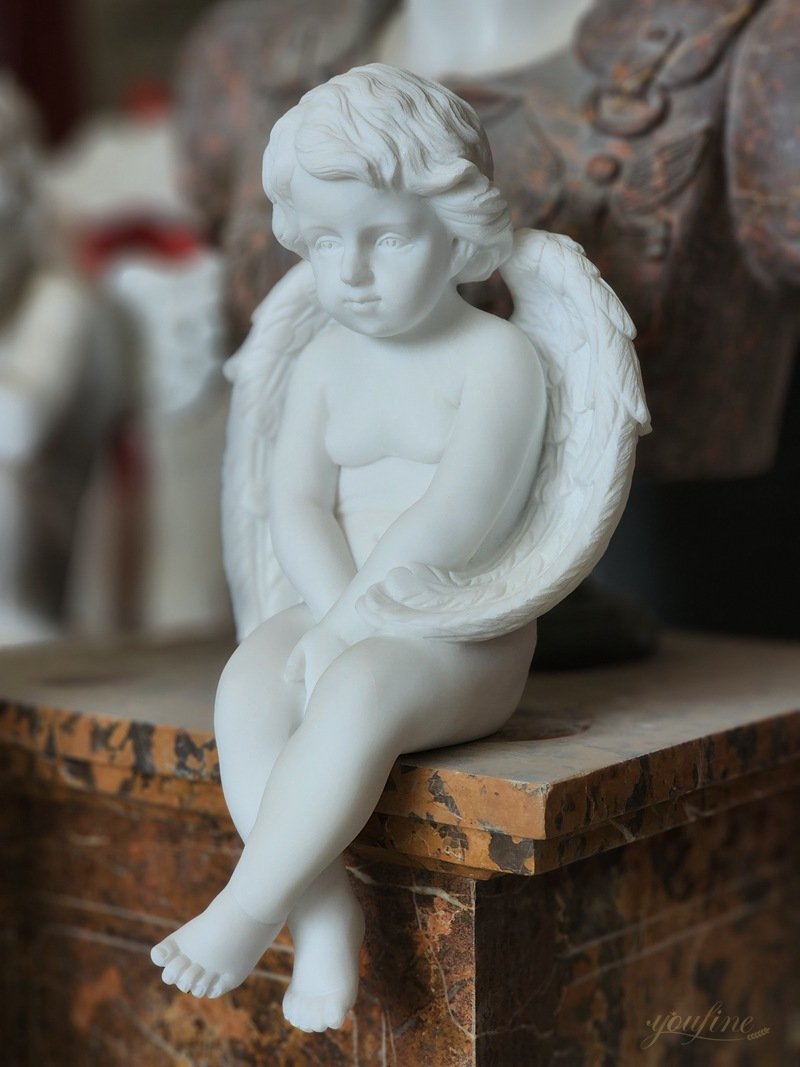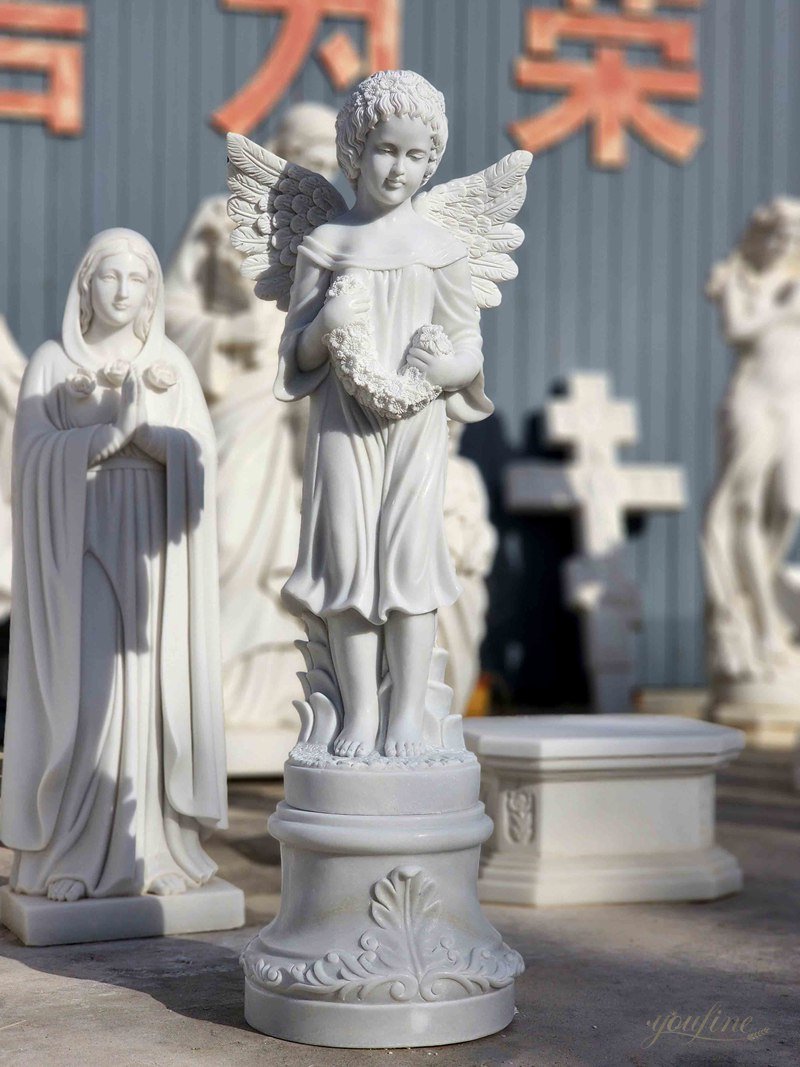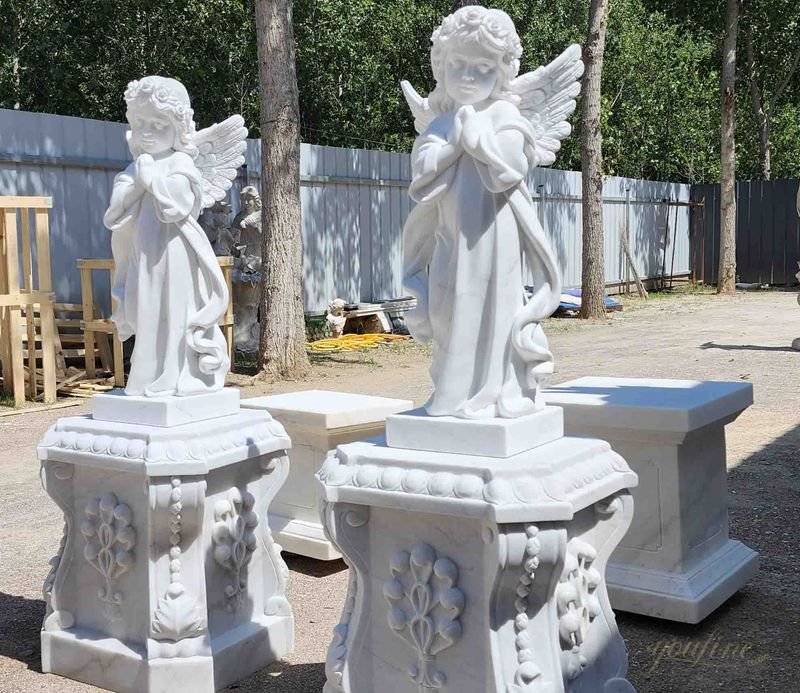 With their beauty, style, and significance, marble angel statues continue to be top-selling decorations for the home and spiritual places. Whether your angel statue style is grand, peaceful, cheerful, or solemn, these gorgeous works of art infuse spaces with wonder and meaning. Let these fifteen most popular marble angel designs inspire you to find the perfect statues to lift your spirit.
If you want to know how to choose a suitable marble angel statue for you, then you could read the article below:
How to Choose a Suitable Marble Angel Statue? Some You Had to Know Before Buying
Send your message to us:
---
Post time: 2023-09-05