Project: The Lourdes Grotto at the foot of Sonnwendstein
Completion: December 7, 2020
YouFine has provided a number of exquisite and high-quality church sculptures for a church in Austria for project construction. The first sculpture, produced in 2020, is a holy and noble marble sculpture of the Virgin of Lourdes and a kneeling Bernadette. This sculpture of Our Lady of Lourdes was built for a ceremony. It was a great Father who got in touch with us at the time. The Father's requirements are very high, and there are also requirements for the construction period. Because the time for the ceremony was already booked, we had to transport our Virgin of Lourdes and Bernadette to our client's church before the ceremony.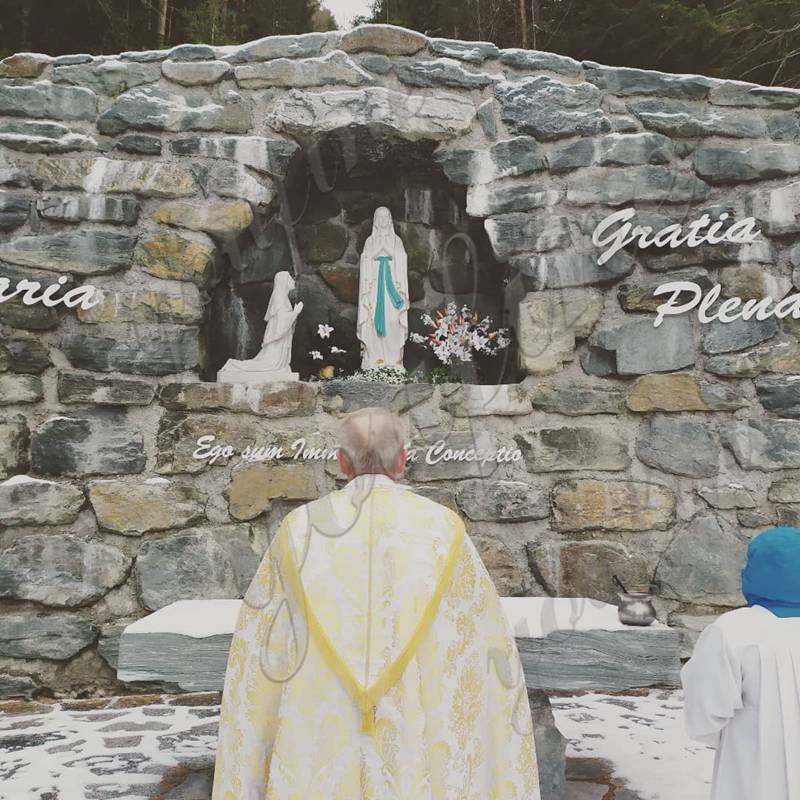 For such an expedited and high-quality order, after YouFine has adjusted its production plan and shipping plan many times, our artists have devoted all their efforts to make the details of our Virgin of Lourdes realistic and vivid, and painted beautifully color. Our sales and QC team have found the fastest and most cost-effective shipping method based on the geographic location and actual situation in Austria. Generally speaking, our marble sculptures are shipped by sea. However, fortunately to the geographical location, we have found a faster and more convenient transportation method than sea transportation, that is, railway transportation. So after the completion of Our Lady of Lourdes and the confirmation of the client's satisfaction, we put the sculpture on the train. Luckily, our Virgin of Lourdes and Bernadette were delivered to Austria two days before the ceremony. And it was successfully installed on the grotto before the ceremony. This is simply a very perfect ending. Our client is satisfied and we are very happy too.
According to our client, this marble sculpture of the Virgin of Lourdes is at the foot of Sonnwendstein. It was built with Austrian state funds and inaugurated on December 7, 2020 by Cardinal Christoph Schönborn. It is located in the forest, above the fire station.
More information on our client's website: https://mariaschutz.at/maria-schutz/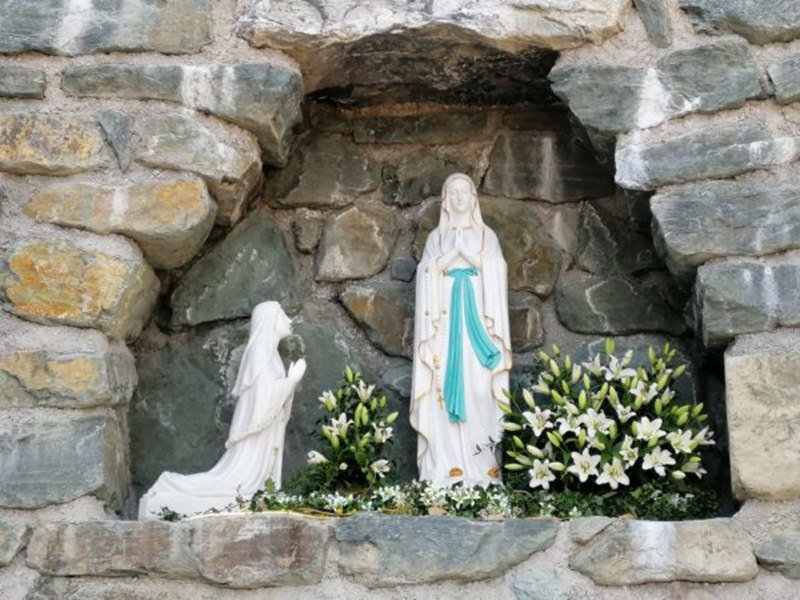 The Second Cooperation:
Due to the perfect cooperation for the first time, in 2021 our Father clients found us again for a new ceremony. This time, it was said that their followers wanted to donate sculptures to the church. This time we have carved two sets of sculptures for our client, one is a sculpture of Saint Joseph holding Jesus, and the other is a sculpture of an angel pulling a child. Because Father is relatively busy, our sales do the whole process of finding designs. After choosing a design, we only have 15 days to make it. So our team of artists rushed to work again. Fortunately, YouFine's team of artists is very mature and professional, and we have artists who specialize in the sculptures of Catholic saints. In this group of artists, our chief sculptor, Mr. Yuan, is also a devout Catholic and is very familiar with the sculptures of every saint. So we could guarantee that the sculptures that our customers need are perfectly produced quickly and well. Our customers are still very satisfied after receiving the sculpture. So they sent us their pictures too.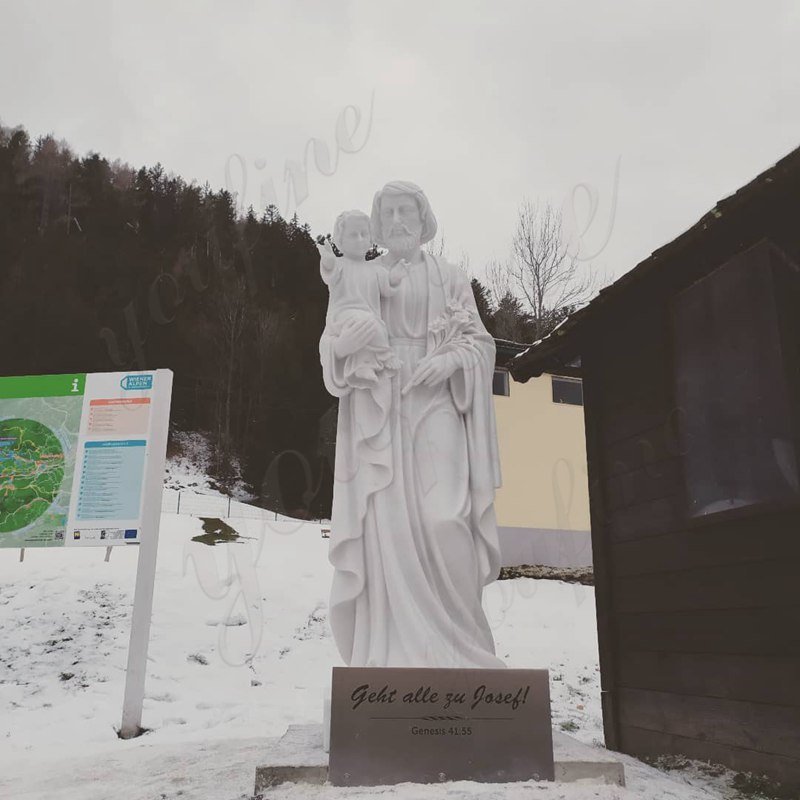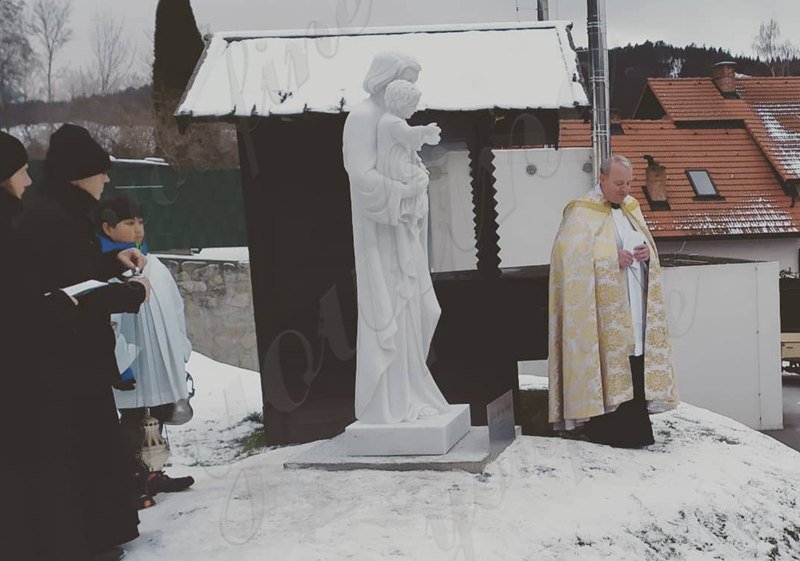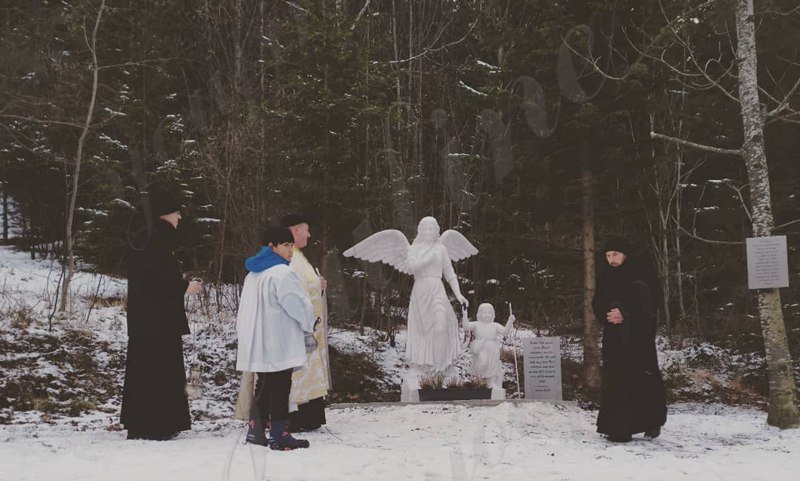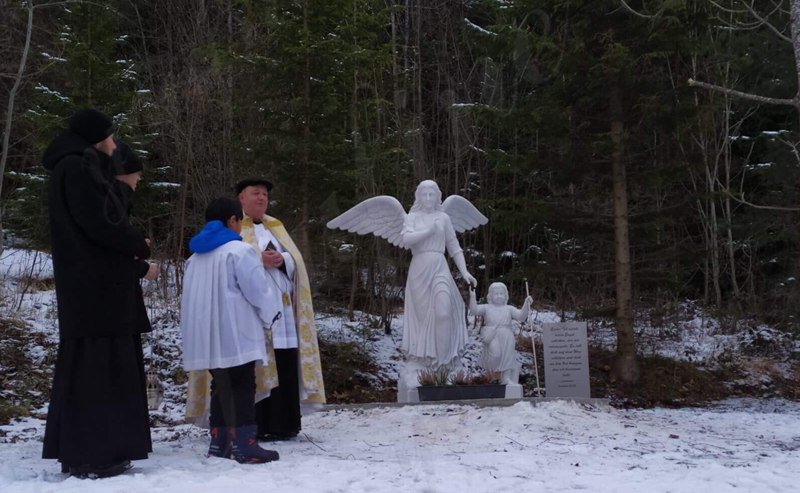 Follow-up Story:
What we didn't expect was due to the good quality and fine details of our saint sculptures. So after that we had a new client, Father Wolfgang. He said he consulted our previous clients and then got our website and contact details. The Father Wolfgang ordered a statue of the Virgin. Below is the feedback graph.
As a marble carving factory established in 1983, we have extensive experience in providing top quality church supplies for any church and individual, such as church sculptures, altars, pulpits, baptismal pools and more. If you are also thinking of buying Catholic sculptures, and have any other needs, please feel free to contact us. We would give you the best service and the most perfect shopping experience.
Send your message to us:
---
Post time: 2022-10-31