This Julius Caesar Bronze Statue is an artwork made in our factory. It is a popular and classic design, and we made it for a big project in Australia. And it is also very popular among several clients.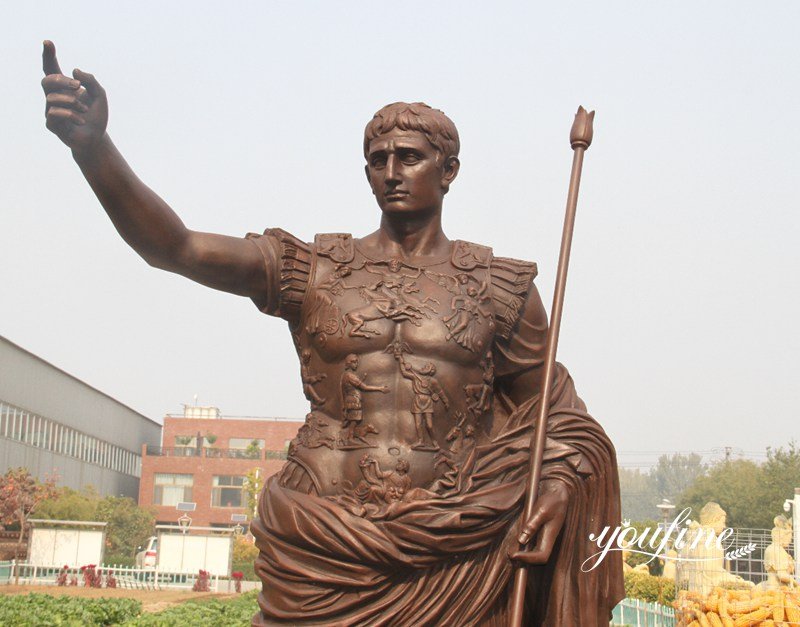 Background Information About the Julius Caesar Bronze Statue:
This Julius Caesar Bronze Statue is located at the Roman Forum in Rome. Often represented as a middle-aged man with a balding pattern, this one represents him as a young general triumphing in ceremonial armor and carrying the scepter of Imperator. Contrary to popular belief Julius Caesar was not Emperor of Rome, the Senate named him Dictator of Rome for 10 years and then for life, he received the title of Liberator and Imperator but as military, it is his adopted son Octave who became the first Emperor under the name of Augustus.
Julius Caesar enters into the contemporary imaginary as the ultimate figure of strength and authority, also by his relationship with Queen Cleopatra and finally by his tragic death, betrayed by the Senate chambers including his faithful Brutus to whom he said in his last breath: "You too, my son"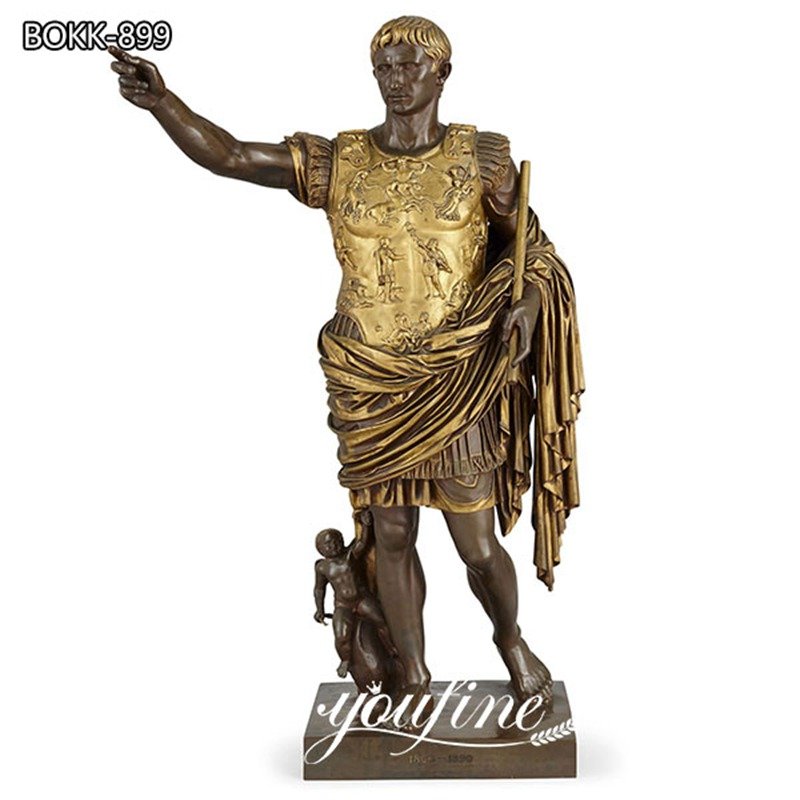 Production Process:
1. To make the Julius Caesar Bronze Statue more vivid and lifelike, masters would make the 1:1  clay model firstly.
2. Second, we do the wax mold from the clay mold.
3. Thirdly, masters do the bronze casting according to the existing wax mold.
4. Next, do the surface treatment and colors.
5. Finally, we send the finished pictures for clients' final checking,
then we would arrange the packaging and shipping after getting the clients' final approval.
Show the Details of the Clay Model Photos We Made:
Our Advantages on the Julius Caesar Statue:
For this Julius Caesar Bronze Statue, YouFine's biggest advantage is that it could be made very realistic and detailed. The precision casting bronze technology ensures the completeness of the details and long-term use of the sculpture. We also have decades of experience in making clay molds that are 90% similar to the original. We pay great attention to every detail on the body, cloth. This bronze figure statue could be used for a long time indoors or outdoors. And we have made this sculpture for our customers many times, and we could perfectly grasp every detail and feature of the sculpture and ensure the exquisiteness of the sculpture.
Here Are the Photos of Our Finished Photos, Share with You:
 
Enhance your home, yard, or hotel from YouFine Art Sculpture. We also have different colors and designs. For example, we have the golden color, brown color, black color, or Patina color. So there are various choices for you. YouFine is worth your choice.
Send your message to us:
---
Post time: Nov-13-2021