On August 18 of 2020, we received great feedback on modern white marble fireplace mantel from Canadian friends-Nadia. She took a video as feedback, which also gave us encouragement and trust. In this video, she introduced the intersection with YouFine from four aspects, including sculpture details, ordering process, transportation and her trust . This wonderful connection has enhanced our feelings through sculptures. And she is surely our most beautiful spokesperson!
For more video details, please check our YouTube :
Good Feedback Natural White Marble Fireplace Mantel Custom Made for Canada Client
1. YouFine Focuses on Every Detail of Sculptures.
Nadia was vividly presenting the engraved flowers on each leg of the modern white marble fireplace mantel. She said, "It looks amazing. I'm so surprised at how detailed it is." Yes, of course. Our master has decades of experience on stone carving. Whether it is a figure, an animal or a simple flower pattern, they can make it vividly. Our top masters have express the beauty of high-quality natural white marble to the fullest.
2. Ordering Guidance of Modern White Marble Fireplace Mantel
Nadia described the detailed ordering process of this beautiful modern white marble fireplace mantel. She said: "Before placing the order, we discussed the design and checked all the measurements with Caroline. She offered a few solutions on how to make the fireplace mantel look better. Every day I received updates from the fine sculptures with pictures of my orders."
① Confirm the design.
② Determine the venue and size, and provide it to sales. We will recommend the best plan for you.
③Quotation, and pay advance payment.
④ Produced on the factory, sending progress photos every day, modify it at any time according your needs.
⑤Send the completed photo or videos, pay the full amount after confirmation, and ship the goods to you.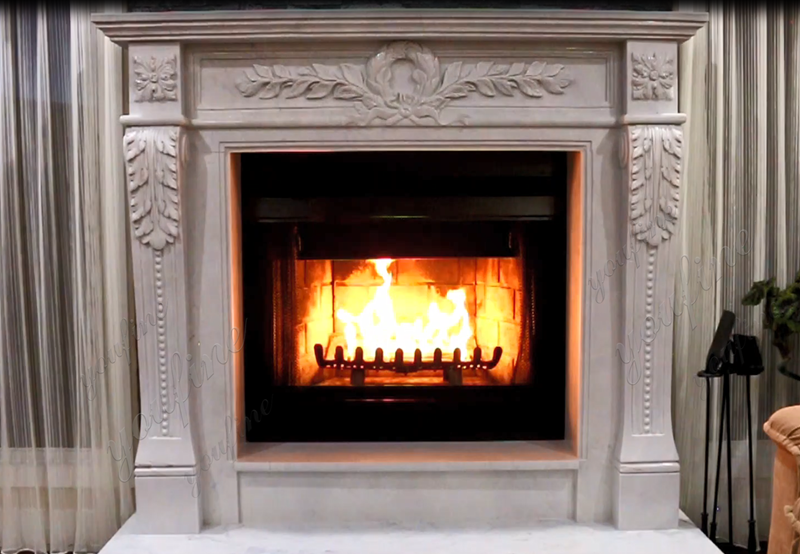 3. Packing and Delivery of Modern White Marble Fireplace Mantel
YouFine takes every sculptures seriously including this modern white marble fireplace mantel no matter with production, packaging or delivery. We use 3cm thick wooden crates and cooperate with the most professional shipping company. To ensure that every piece of goods in good condition. Even Nadia marveled, "They lived in and located a thousand kilometers away from the airport to destination. So Caroline is per my request and found a carrier who delivered my order from door to door."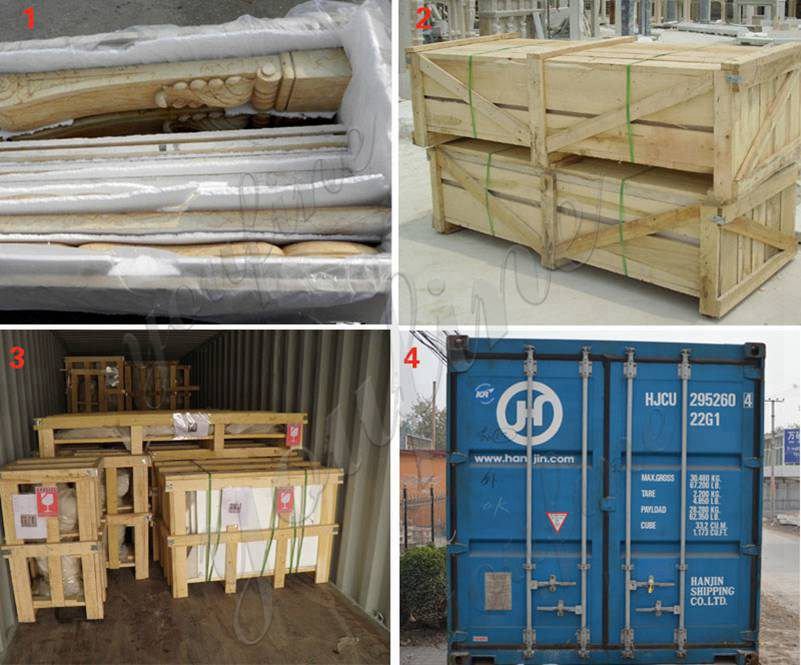 4. Thanks for Every Trust from Our Dearest Guests
Not only this exquisite modern white marble fireplace mantel, YouFine will truly treat every sculpture. Because we believe that as long as the quality is good, there will be the most loyal customers who place orders for us many times. Nadia is like our most beautiful spokesperson, and said something that moved every YouFine team very much.
"So if you're still debating whether to order from this company or not, my answer is making an order. You won't be disappointed."
Send your message to us:
---
Post time: Aug-20-2020