Today we receive positive feedback of custom antique bronze dog statues from a respected lady in Melbourne, Australia! She stood in her garden and recorded a video with some words of thanks to You Fine Art and Sculpture.
She said: "Hi, Caroline. Thank you very much. These statues, they are our beloved dogs that passed away. So You Fine Art Sculptures are fantastic to deal with. We will do this again when our next dog passes away. Thank you so much, from Australia, Melbourne."
The Stories on Custom Made Antique Dog Sculpture
For this cute pare of custom antique bronze dog statues, there is a moving story from our valued guests. This Australian lady is a dog lover. After her dog passed away, she wanted them to continue to accompany her, so she contacted You Fine. When our sales Caroline heard about it, she said no problems and would give an exactly same dog statue for her.
Based on our guests trust, our top master restored the essence of the dog according to the drawings provided by the lady. However, unlike other large and uncommon animals, dogs always get along with humans day and night. We know the difficulty of sculpture, but the master has completed this masterpiece brilliantly.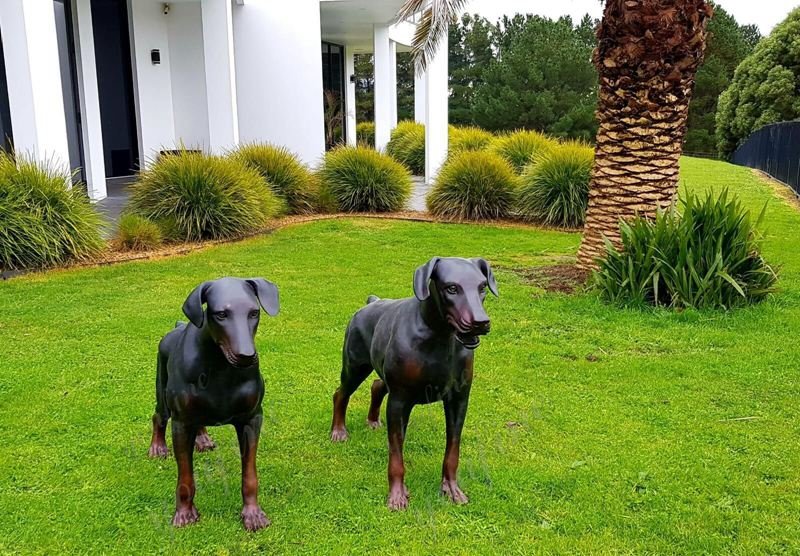 Details on This Custom Made Antique Bronze Dog Statues
This beautiful pair of custom antique bronze dog statues feature upright body with clever shape. Our top masters have grasped the characteristics of the dog with small round ears, clear bones and divine eyes. And the excellent facial expression also is another highlight of the bronze dog. Moreover, the smooth surface body is the perfect creation from patinas and polishing. Intricately details bring the dog back to life, and make every our dearest lady satisfactory.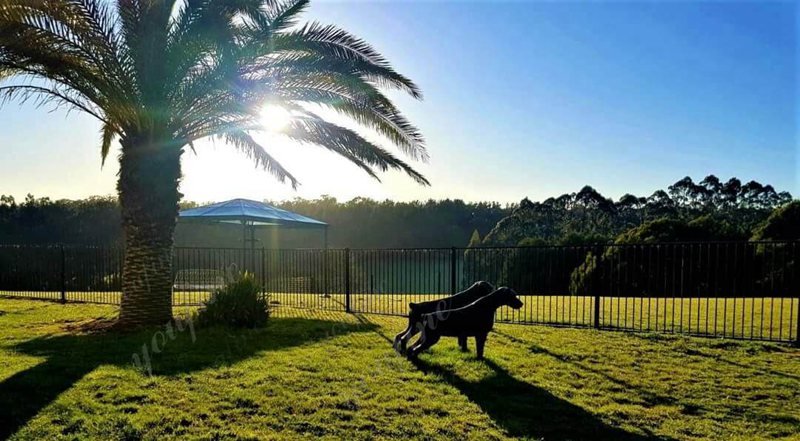 Every sculptures in You Fine are perfectly matching with our guest's courtyard, garden or estate. This is the meaning we always strive to do!
Send your message to us:
---
Post time: Aug-15-2020