This white marble gazebo was made by us for a Thai customer. Jose chose this design from our website. Because he and his wife like this design, they could put this gazebo in their home garden. We changed the color of the iron roof to gold and added an acrylic sheet so that it could block the sun. The following pictures are real feedback from Jose: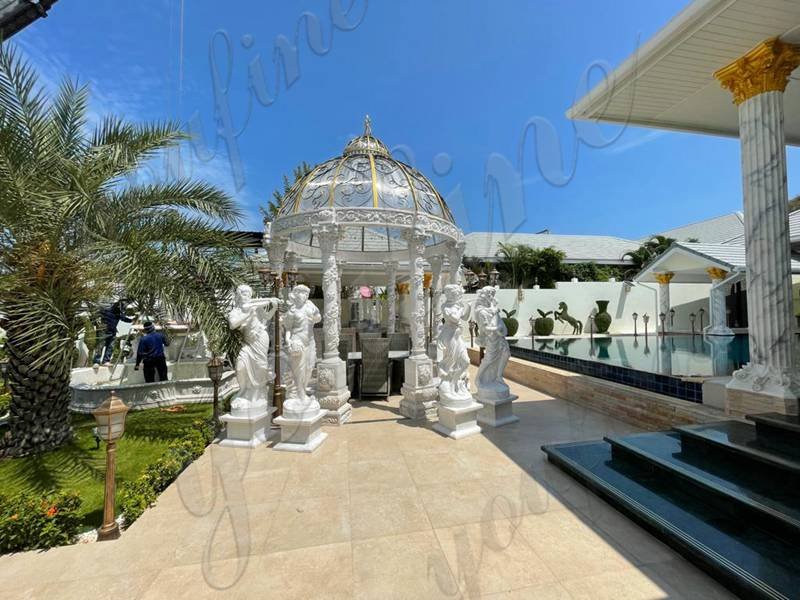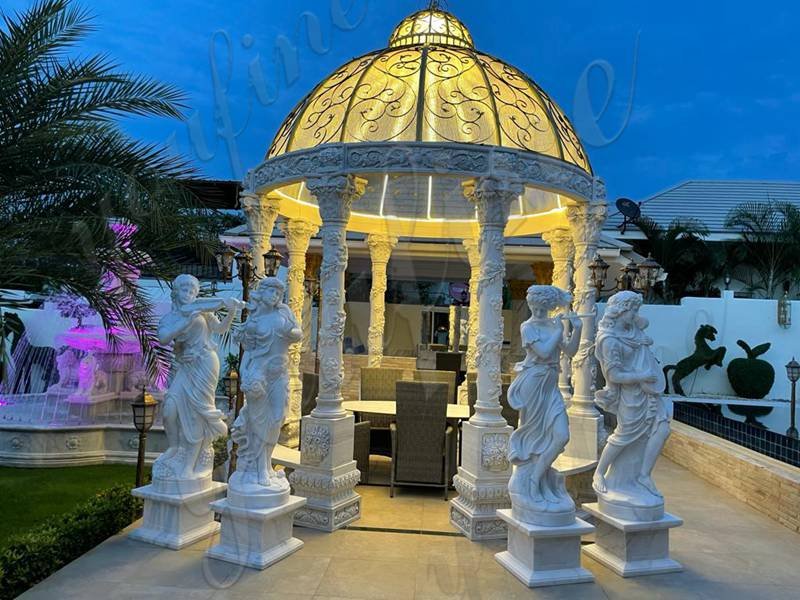 In addition to this white marble gazebo, Jose also ordered a marble fountain with a lion sculpture from our factory, as well as different musical instruments for 4 ladies. We have also changed some designs according to Jose's requirements, so if you have any requirements, we could Do custom design and size, we would try our best to meet your requirements. These are some dynamic pictures of Jose. After he completed the installation of the gazebo and fountain, his family liked these sculptures very much. They also added lights to the fountain and gazebo. At night, when the lights are turned on, it is very beautiful.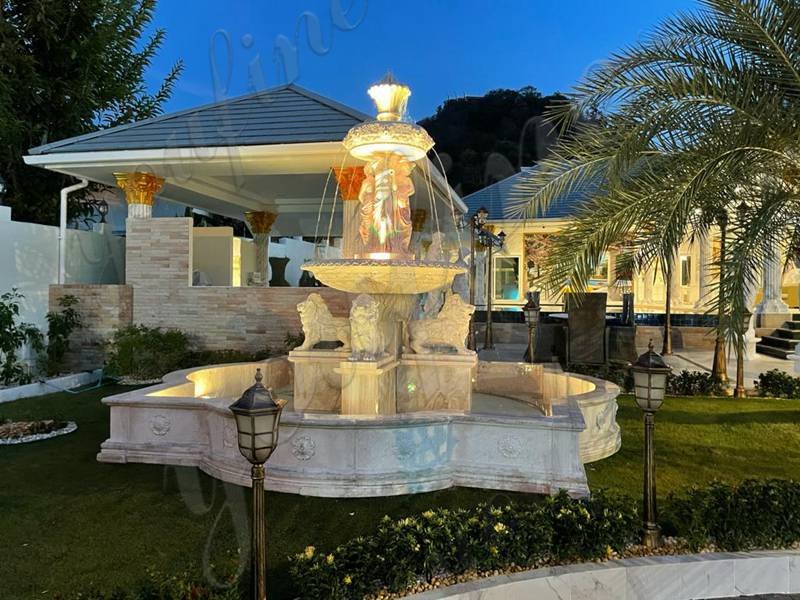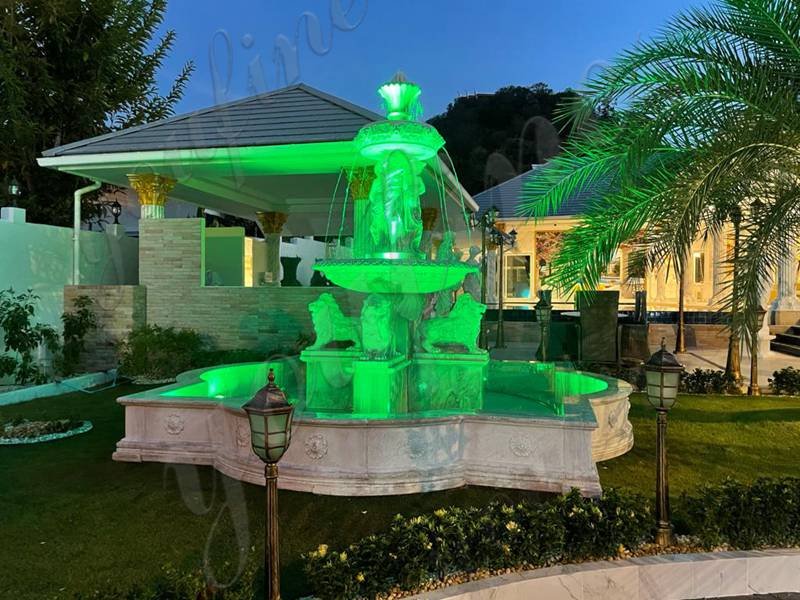 Introduction of White Marble Gazebo:
Here, we mainly introduce our white marble gazebo to you.
This white marble gazebo with flower columns has many detailed carvings on the pillars, and the flower carvings make the gazebo more elegant. It has 8 pillars with a diameter of 420 cm (13.8 feet), natural white marble, and the iron top is powder-coated wrought iron to prevent rust. It could be placed in the home garden or in the public garden. Some customers even order this for their wedding, which is also very eye-catching.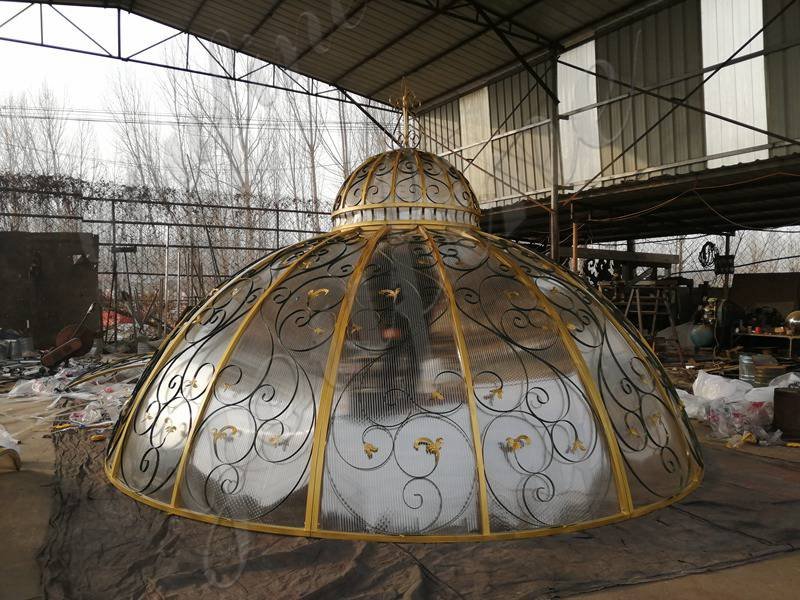 Top Artist Hand Carved:
Jose is very satisfied with our craftsmanship. This is because our factory has more than 35 years of experience in this field and our marble carvers are very talented. They started carving white marble gazebos when they were a child, and they have decades of marble carving experience and superb technique. Their marble carving techniques are inherited from their ancestors, artists who once carved in imperial gardens (Summer Palace, Forbidden City, etc.). So our fountains and gazebo could ensure that every detail is exquisite and charming. In addition, we would choose natural Class A marble as the raw material for these products to ensure first-class quality and could withstand hot and cold weather.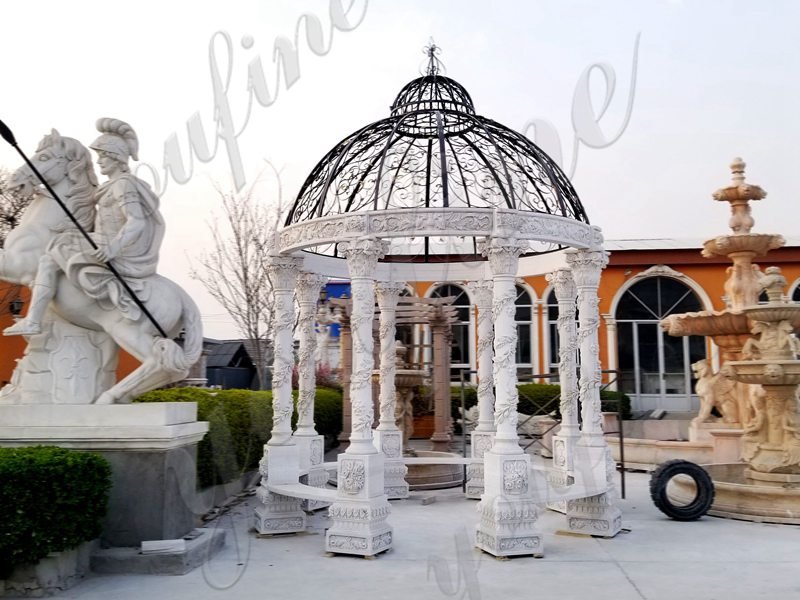 We have a professional selection of materials, professional marble carvers, professional polishing, and packaging to ensure that the marble products you buy are safely delivered to your home. We would also provide you with detailed installation drawings and videos to ensure the perfect installation of your marble gazebo. Our customer Jose installed his gazebo beautifully according to the video and drawings we provided.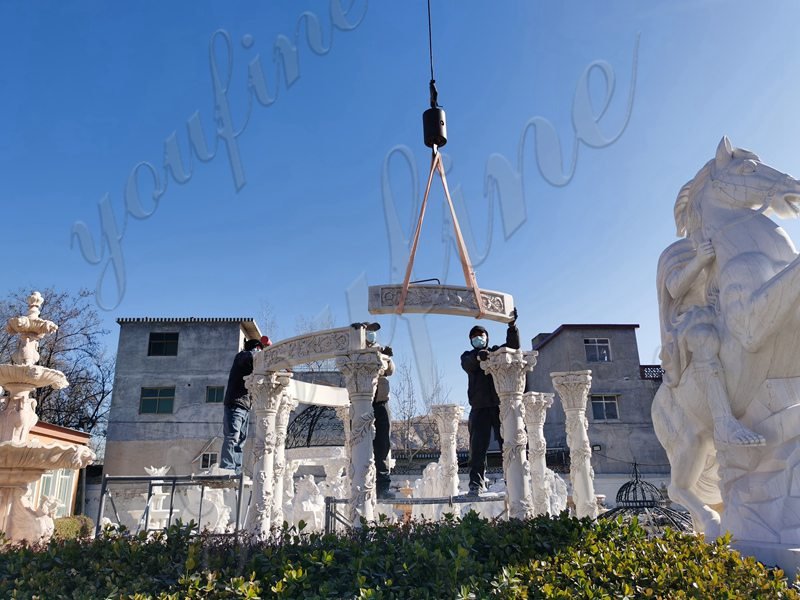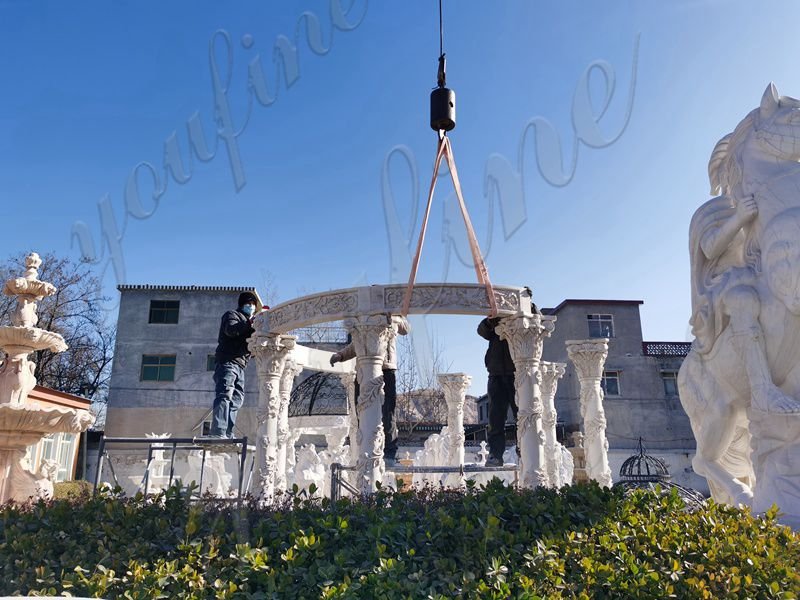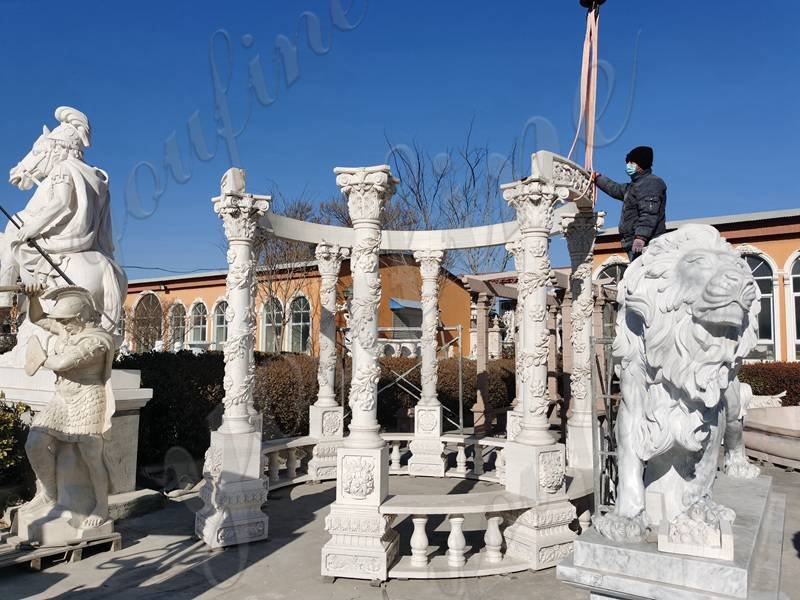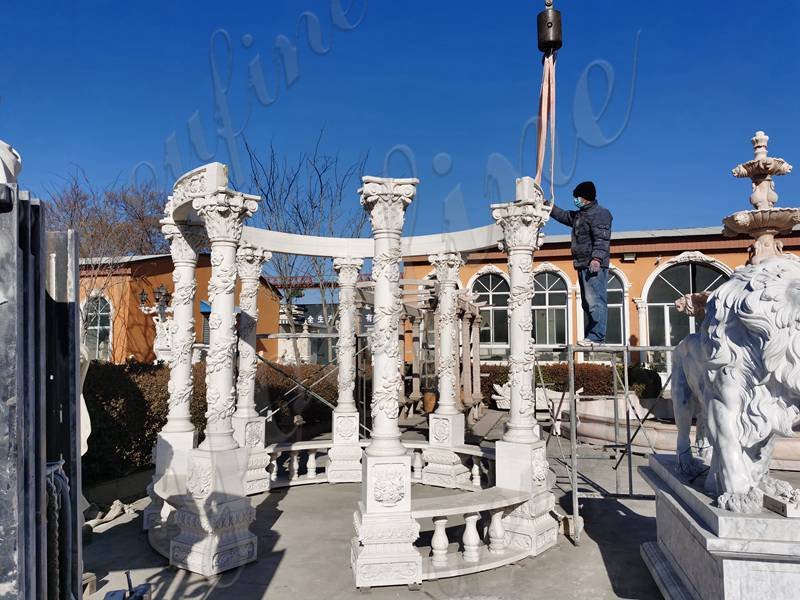 Send your message to us:
---
Post time: 2022-01-06