Valentine's Day, also known as St. Valentine's Day or St. Valentine's Day, falls on February 14 of the Gregorian calendar every year. It is one of the traditional festivals in Western countries and originated in Christianity. Now it has become a famous romantic festival all over the world. Valentine's Day is a holiday about love, romance, and flowers, chocolates, and greeting cards. Men and women exchange gifts on this day to express love or friendship. Valentine's dinner dates often represent the key to the development of a couple's relationship. Of course, the venues where they are dating can't do without decor that matches the ambience. Here, we introduce you to some stainless steel Valentine's Day Sculpture suitable for love-themed venues.
Giant Metal Rose Sculpture:
Flowers are an integral part of Valentine's Day. Then the permanent and huge realistic Giant Metal Rose Sculpture would of course make a great decoration. You can have such a beautiful rose sculpture in parks, meadows, and streets. So put this giant rose sculpture as the first introduction to Valentine's Day Sculpture.
Giant Couple Sculpture:
This huge metal sculpture is a very popular design and we have many customers customizing it. We can make the right size for you according to your needs. We have many models that you can use for free. A huge intimate couple sculpture would be a good landmark, attracting many couples to come to take pictures.
Heart Sculpture:
In addition to flowers, Valentine's Day is of course inseparable from sincerity. We have stainless steel heart sculptures in a variety of designs for you to choose from, whether it's a polished silver heart or a painted colorful heart, we have a variety of designs. Such heart-shaped sculptures are perfect for couples to take photos together.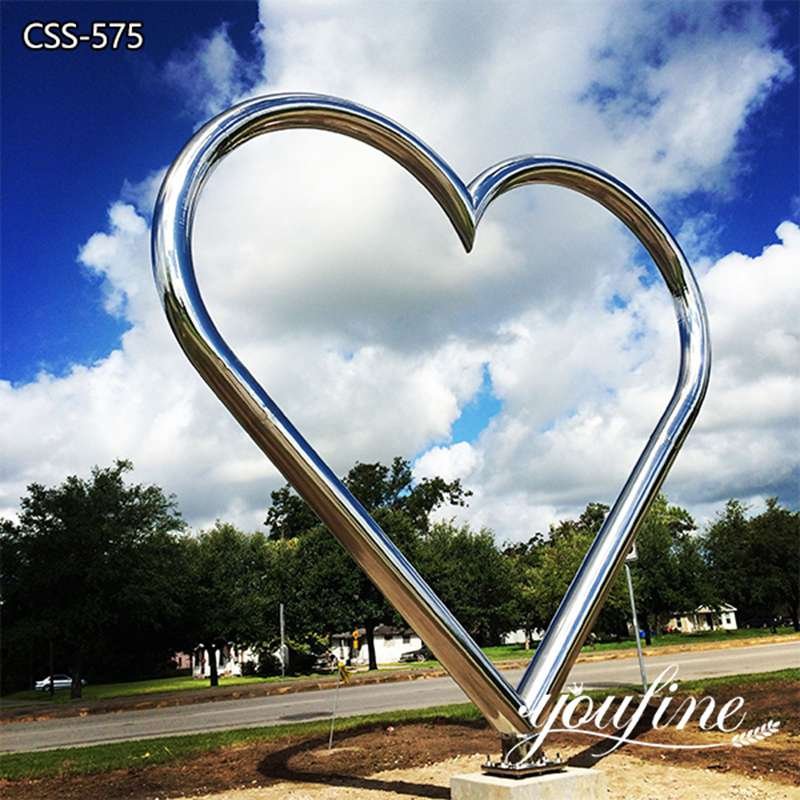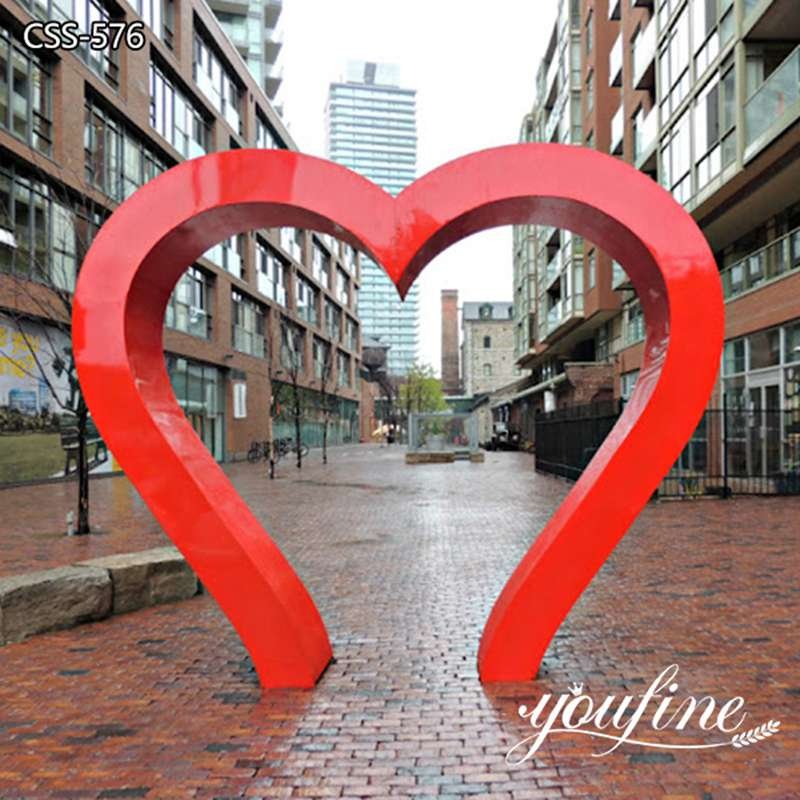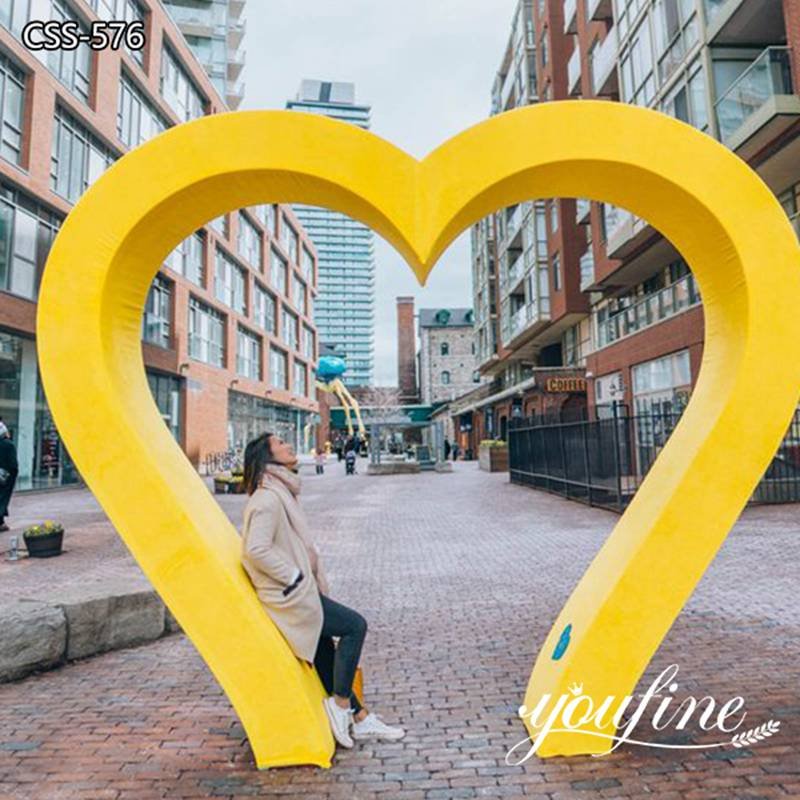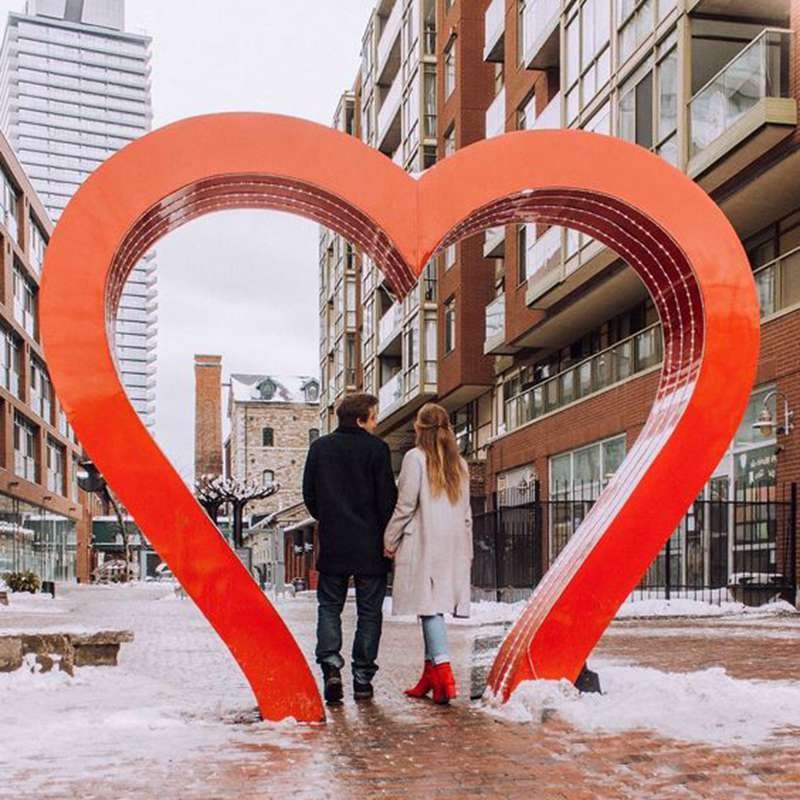 LOVE Sculpture:
The sculpture is directly composed of the letters "LOVE" and you can paint the surface in a variety of bright colors according to your preference. You can also choose the right color according to your scene decoration theme. The sculptures in this series are very popular with customers and are the most intuitive and direct expression in the love series. No matter where such a sculpture is placed, it is very conspicuous.
Franck Kuman Sculpture:
This is a sculptural design suitable for interior decoration. The series of designs often feature designs of half-stainless wire and general stainless-steel plates, presenting a twisted yet interconnected atmosphere. This abstract design is very unique and has a very attractive. Sculptures in this series are commonly used in various interior wall decorations.
Man and Woman Kinetic Sculpture:
This large love sculpture is from the Georgian coastal city of Batumi. The two figures represent Muslim boy Ali and Georgian princess Nino. Looking at each other by the sea, these loving men and women are either reluctant or drift away. It takes almost 10 minutes to complete a rotation, as we experience in a relationship. Such a unique and huge sculpture can attract more traffic to your venue.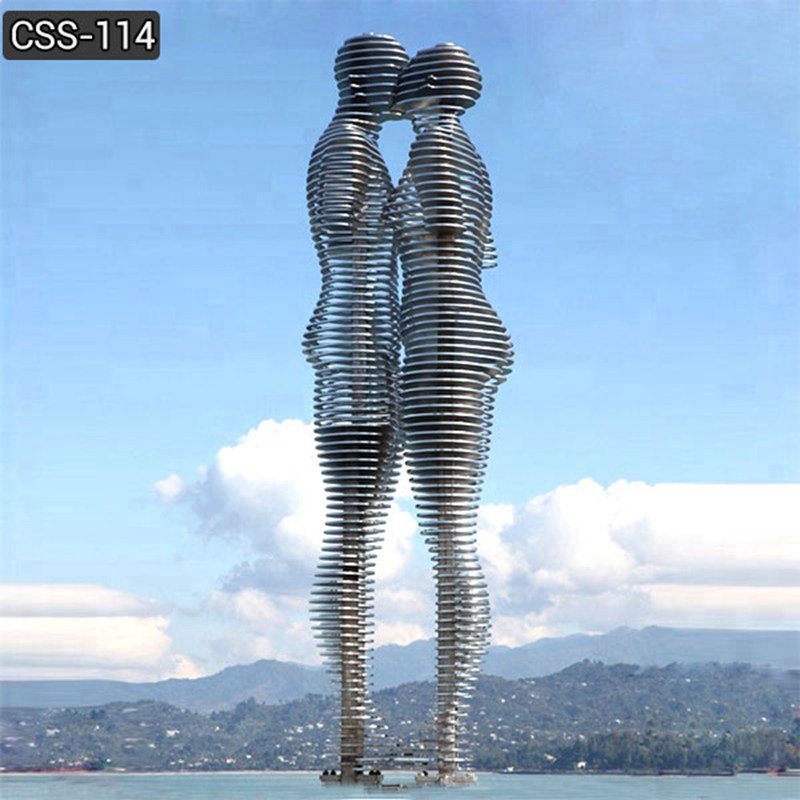 Metal Face Sculpture:
The original Metal Face Sculpture is an art exhibition called Flash Memory organized by Unmask Group members Liu Zhan, Kuang Jun and Tan Tianwei. They show Chinese modern metal art vividly. These seemingly incomplete stainless steel works depict figures in a dissolved state. YouFine's superb artists can literally capture human sculptures, disappearing in front of the audience. Welcome to a team with a passion for contemporary art!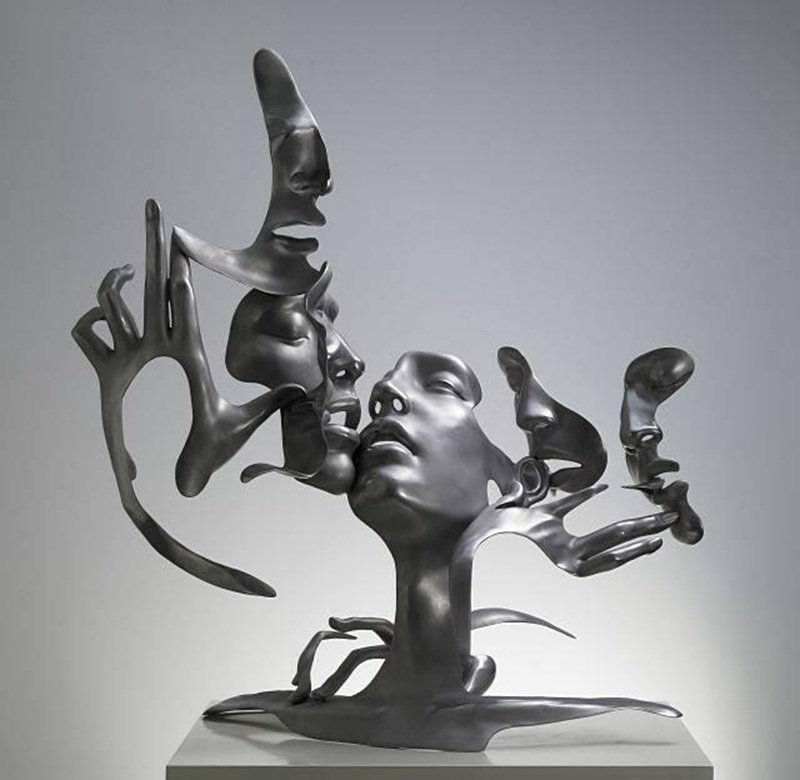 More Valentine's Day Sculpture can be found on our website. We have more stainless steel sculpture designs for you to choose from.
Send your message to us:
---
Post time: 2022-02-14