Mirror Stainless Steel Eye Sculpture Details:
This outdoor metal yard mirror stainless steel eye sculpture looks gorgeous in our customers' yard! Today, we received a few beautiful photos from our favorite American customers. Each photo has a stainless steel sculpture setting aside the pool. When we saw these pictures, we were very excited. It's fabulous metal yard art that dotted in the right place.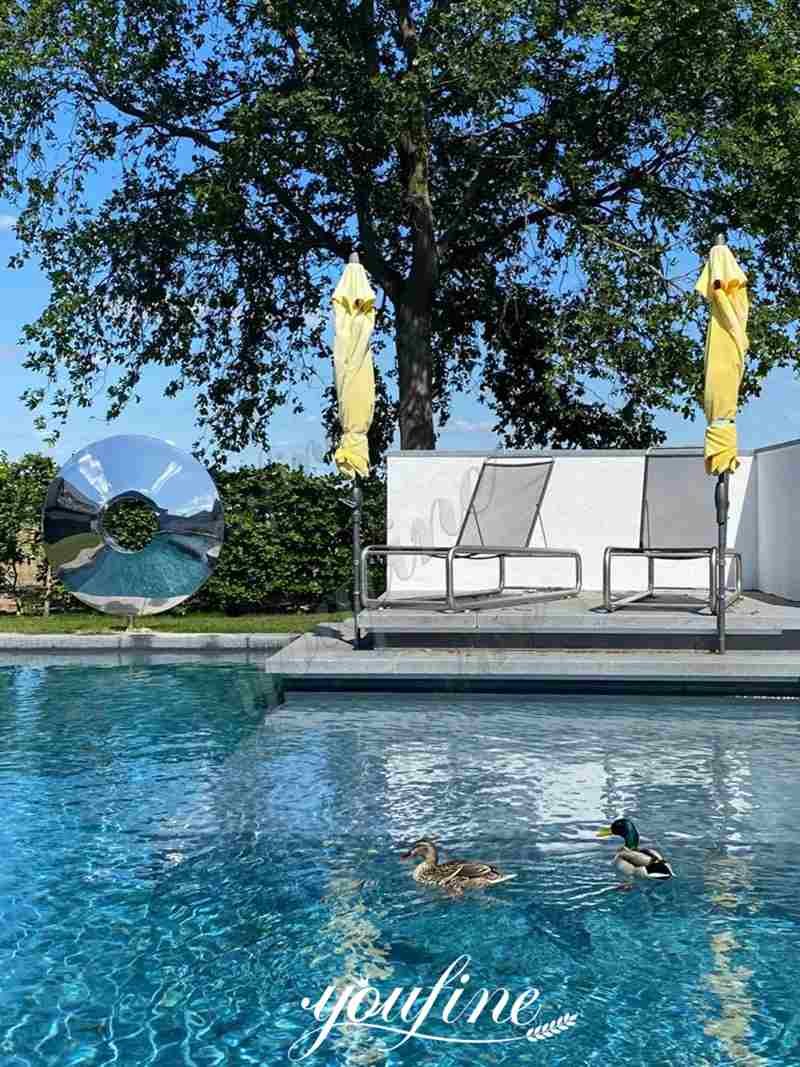 Good Works Can Talk
This outdoor metal yard mirror stainless steel eye sculpture looks charming both day and night. Against the backdrop of the sunset glow, the blue water in the pool appears more quiet and tranquil. In the clear pond, two mandarin ducks play freely. YouFine's stainless steel sculpture reflected on the water is even more shining in the pool. I think good works really can talk. This is also the best proof of YouFine power and strength.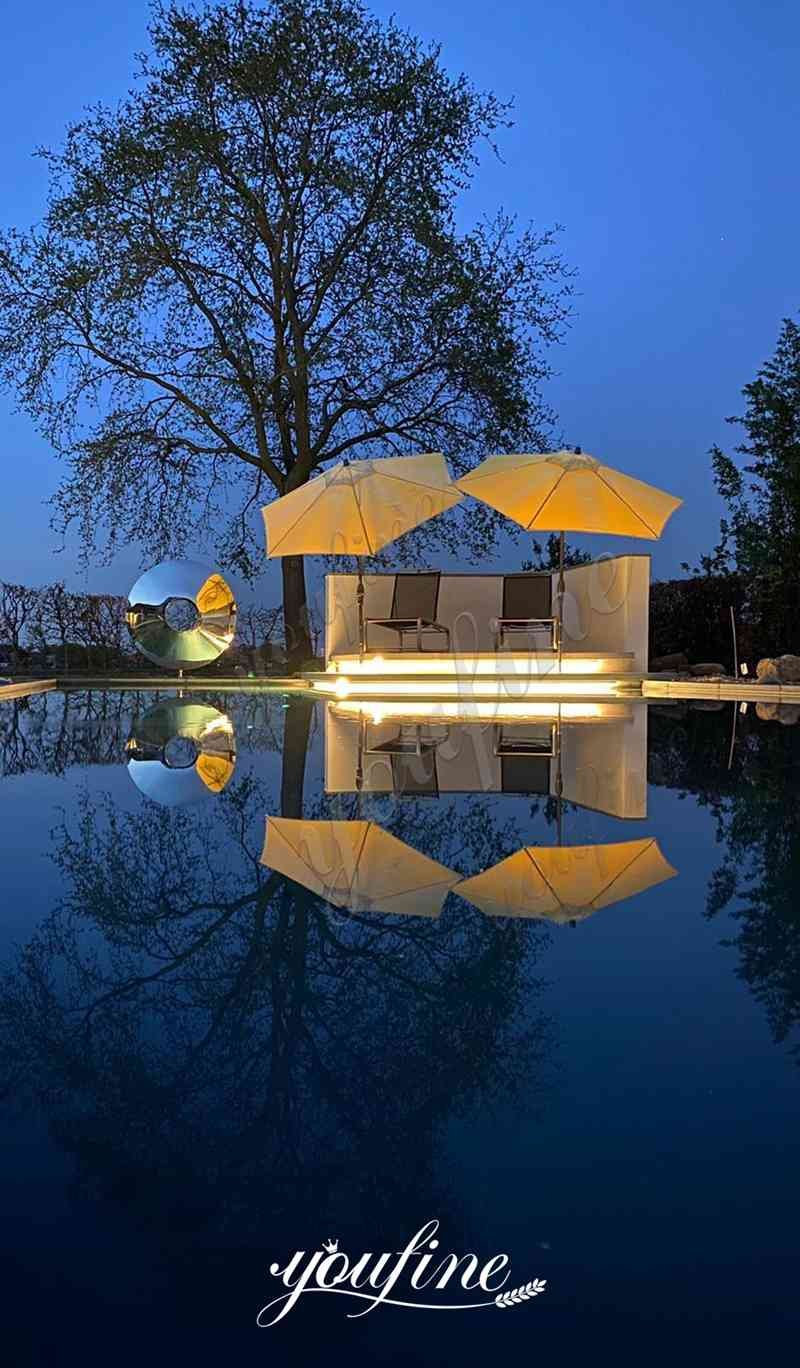 Production Process:
This large outdoor metal yard mirror stainless steel eye sculpture requires several production process. A series of cutting and welding take much more time to do it. YouFine also uses high-quality stainless steel plates. Then, mirror polished sculpture make it modern and bright. Besides, all of our top masters have over 30 years' experience. It' s no problem for them making any custom-made sculptures. This metal yard sculpture is suitable for the pool, pond, the hotel, garden, or villas.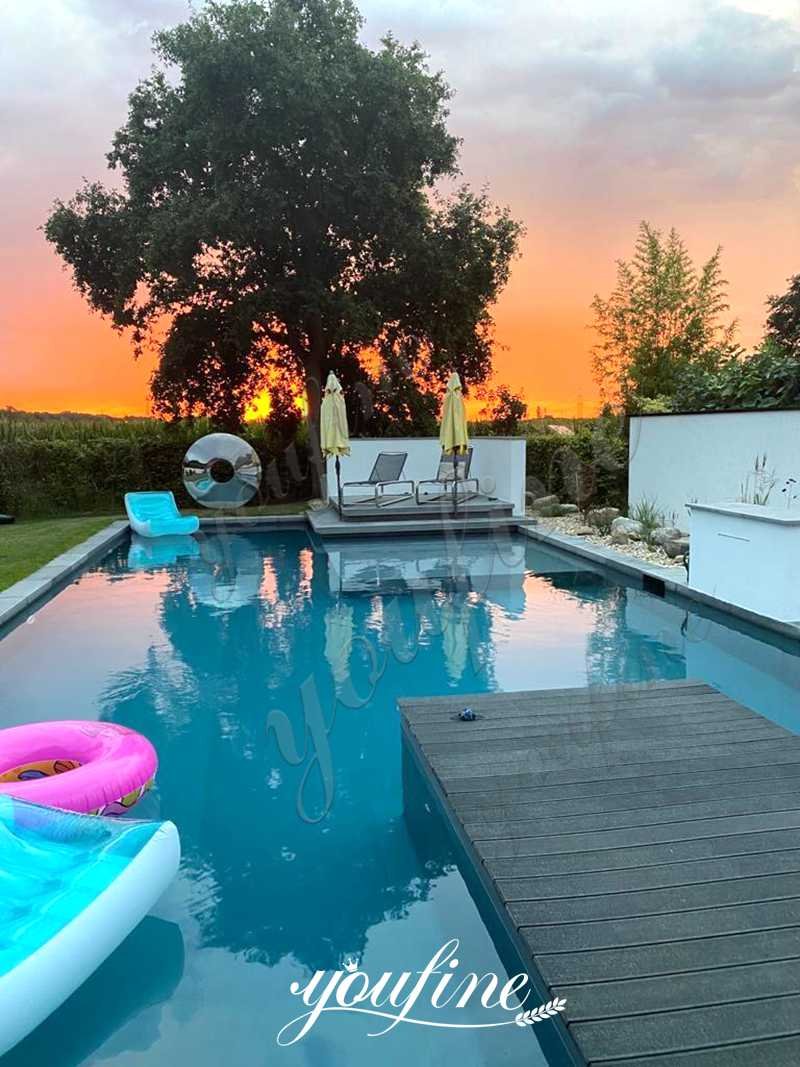 Packing and Delivery:
YouFine not only produces high-quality stainless steel sculptures, but also delivers them to your place intact. This large mirror stainless steel eye sculpture uses thick foam and plastic as the internal filling, and the outside will be packed with 3 cm wood strips. In addition, we cover full insurance for free. This will ensure that our stainless steel sculptures will be delivered to you without worry.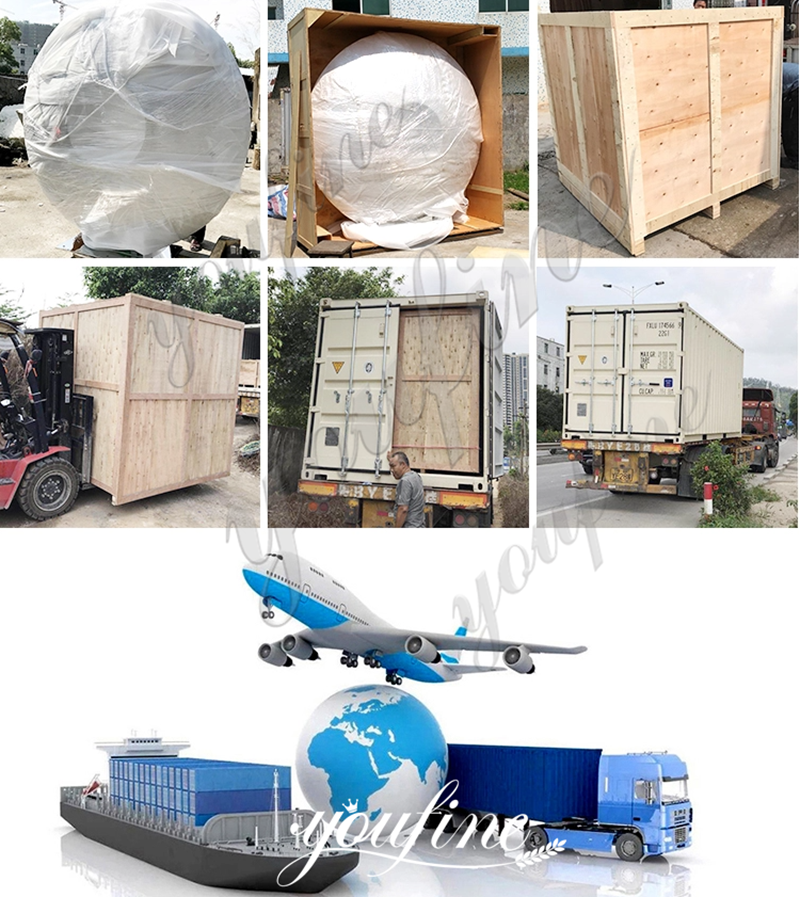 YouFine is always the first choice for you choosing stainless steel sculptures. Leave your message below, find out how great YouFine is!
Send your message to us:
---
Post time: Sep-29-2020