Sacred Heart of Jesus Statues CHS-289
Product Detail
About You Fine
Product Tags


Jesus (4BC-30/33AD) (Ancient Hebrew: יהושוע, spelled Yahushua, Ancient Greek: Ἰησοῦς, can be spelled Iesous; Orthodox translation of Isis; Tang Dynasty Jingjiao translation of the mouse, number [6]) The central figure of Christianity, based on Judaism, created Christianity and was revered as Christ or Jesus Christ.
According to the Christian faith, Jesus is one of the personalities of the Triune God, called the Son or the Son of God. In order to save mankind from sin, He is incarnate, and the world is a man-made sacrifice for the redemption. It is the Messiah predicted in the Old Testament Zechariah (the translation of the Catholic Sigao translation into "Mercia"). It is the "anointed", the king and the high priest whom God has anointed. In the Roman dynasty Jewish province around the first year of AD, the virgin Mary was conceived by the Holy Spirit and gave birth to Jesus. At the age of thirty he began to preach, preaching the gospel of loving God and lover, and those who believe in Him will never die. After three and a half years of evangelism, he was accused by the Jewish priest Caiaphas, and was sentenced to death by the Roman government, the Governor of Bento Pilate, and crucified. He tasted the death for everyone because of the grace of God. Because of the suffering of the dead, he has won the crown of honor and glory. After three days of resurrection, he appeared to his disciples for forty days, then ascended to heaven, sitting on the right hand of the Father. In the future, I will come from there to judge the dead and the dead. Those who call on Him will not perish, but will have eternal life.
Beautifully rendered European-style sacred heart of jesus statues. Pure natural marble, hand-carved from beginning to end, each piece highlights the beauty and personality of the ancient fabulous sacred heart of jesus statues. Each hand-carved marble sculpture is precision molded. Craftsmen focus on using these energetic techniques to portray these perfectly shaped figures, each of which is indispensable for shaping the characters. These unique Csacred heart of jesus statues will be a great complement to any church or church environment.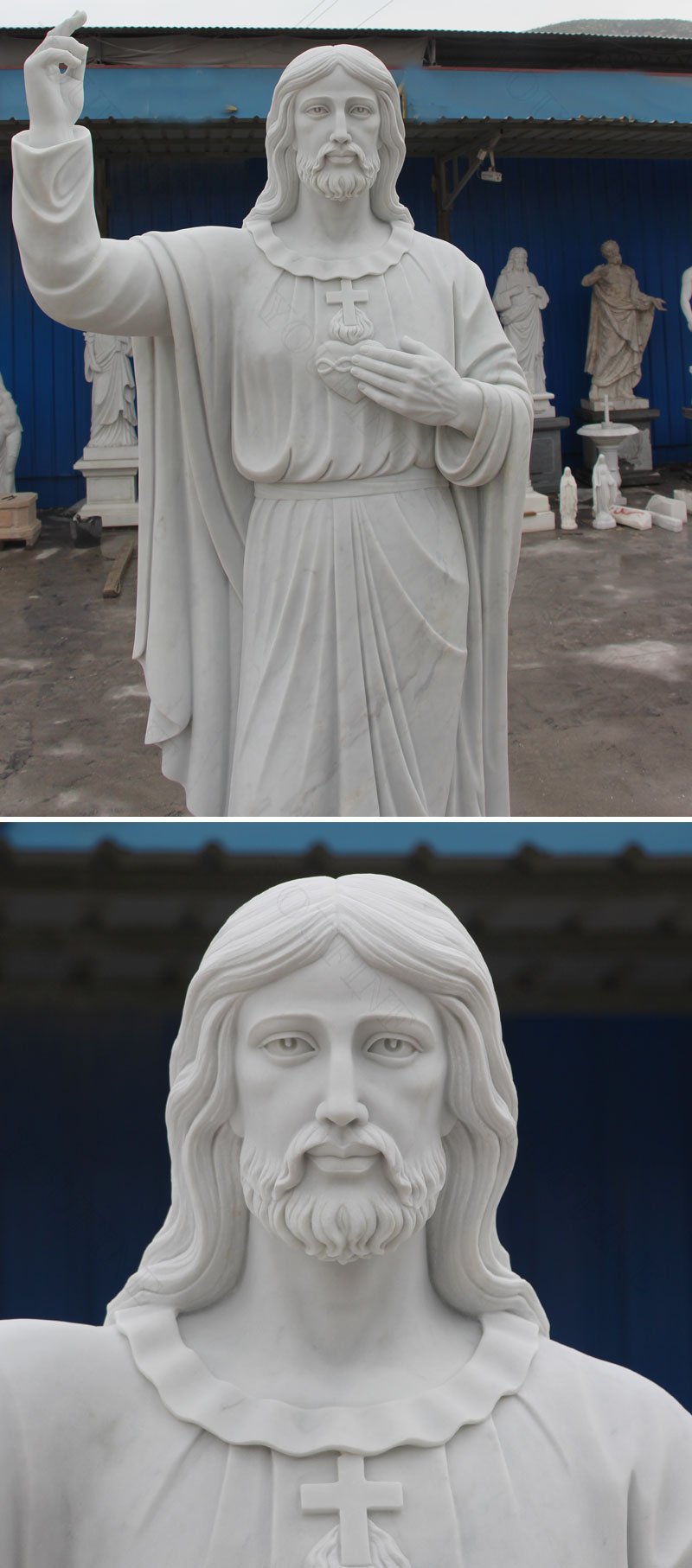 ★ Professional Customized Solution
★ Fine Art Packing
★ 30-year Factory Guarantee
★ Excellent designers
★ Skillful Model Artists
★ Best After-sale service
★ Door-to-door delivery

Packing: Normally inner packing is plastic film and foam and outer packing is wooden crate. We can also have several other packing methods for the clients to choose.
Lead time:
◆Producing time normally 25-35 days after the deposit arrives.
◆Shipment duration to below the destination port
◆West European main port: 35-40days
◆ Long Beach port: about 18days
◆New York port: about 35 days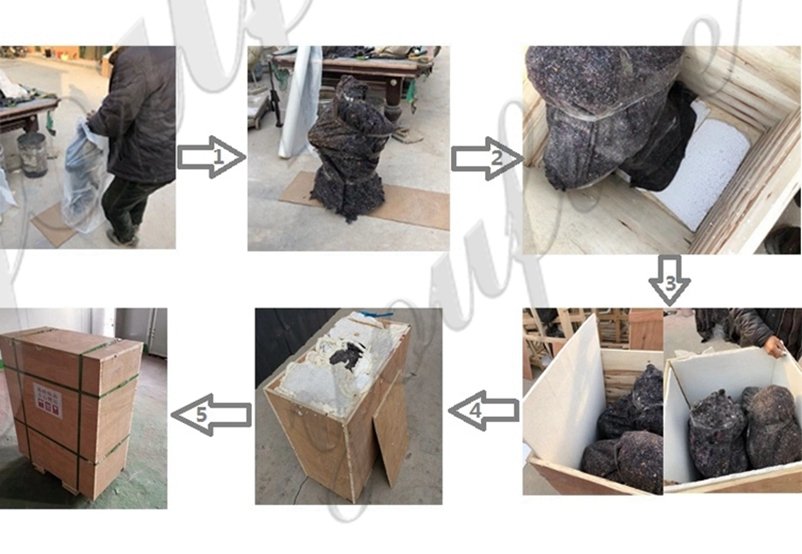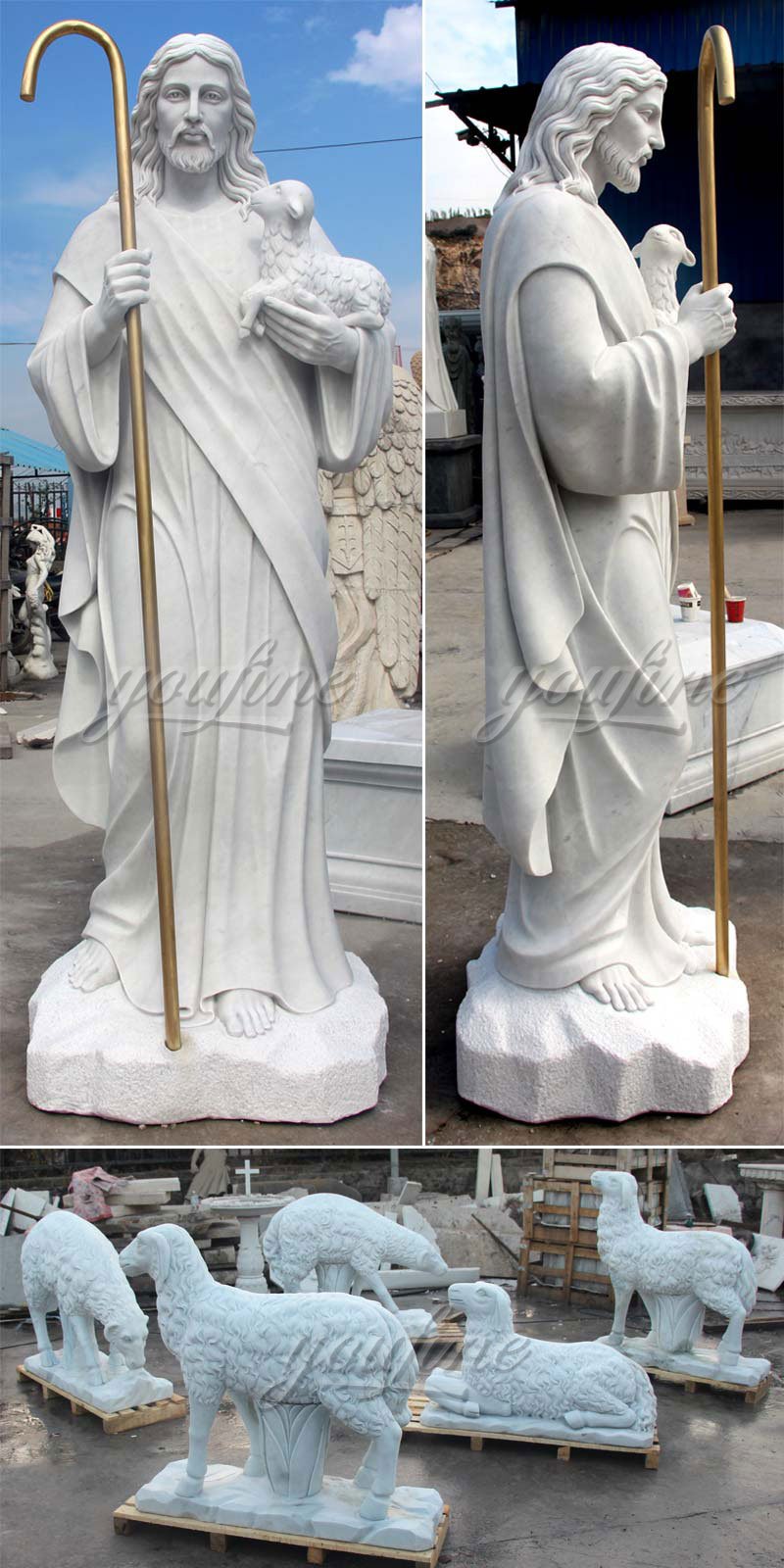 ---
---

We are a leading sculpture factory and exporter in Quyang County, which is known as the land of sculpture. And we are specialized in making hand-carved marble, cast bronze sculpture,stainless steel sculpture and cast iron products. We have professional work group and designers. Your final product will not be finished until you have approved it completely.
 1. We welcome customized designs and sizes. We have a professional design team who can accommodate any custom project need. We will try our best to satisfy your unique project requirements .
2. We accept all different payment terms L/C, D/A, D/P, T/T, Western Union, Paypal etc.
3. To track your product progress, we will provide you photos at each important step in the process. Your final product will not be finished until you have approved it completely.
4. We will buy "all risks" insurance for your products during shipping. If something is damaged during the shipping, we will do our best to quickly send you a replacement.
Welcome to pay a visit to us!